If you are looking for interesting, different and fun items to decorate your pool ... take advantage of this summer and get AquaClimb!!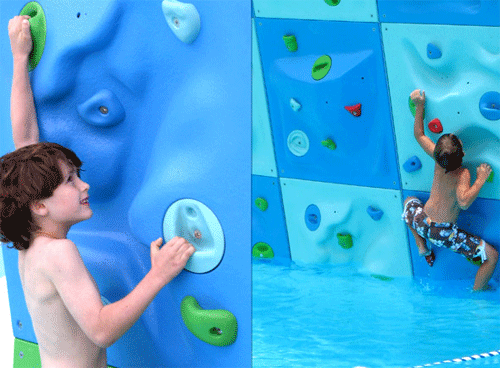 Suitable for young and old, AquaClimb, it is the perfect gift for environments where there are children. This incredible climbing wall will help the physical development of all people who wish to use it.
Encouraging exercise is ideal for families where children live. An original and decorative gift for our pools that will be the protagonists of the summer.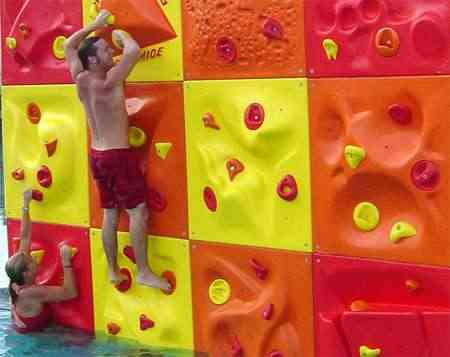 But the best comes yet! AquaClimb not only is a climbing wall, but also the panels can be rotated and moved from place ... this way we will increase the difficulty of the exercise. As you can see it is ideal for beginners and for not so beginners.
Exercise the body with this original wall for your pool. The frame is made of stainless steel and, if you are worried about the UV rays, the panels have been manufactured in fiberglass and have been coated for Sun resistance.
As you see this summer ... your pool can be the envy of all the guests. If you want more information about this product, go to AquaClimb.com