Not all Christmas trees are the same, there are more traditional and others less, larger, smaller, natural, plastic or vinyl, as for example this has the appearance of a pine or a fir, but only in essence , only his skeleton. Her name is Lovi Christmas Tree and is a creation of the designer Anne Paso.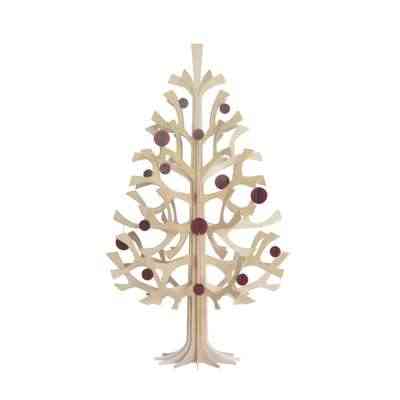 This Scandinavian design is handmade with birch wood, and consists of individual pieces that are then assembled, but do not worry because its assembly is very easy to assemble and also save because it is disassembled and hardly takes up space. It does not require any tool.
The price will vary depending on the model and size, but the cheapest is 66 pounds (almost 74 €).
More information: Nordicdesignforum