The study Sander Mulder created these original storage furniture inspired by the large containers that transport merchandise from one side of the world to the other on board ships (mainly) or trains.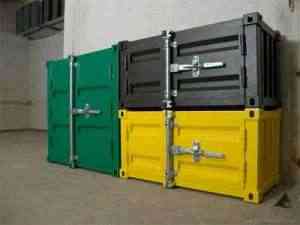 The striking colors refer to the mosaic that forms all the blocks together in the port waiting to be loaded or once they are on the ship. They do not go together, they are three individual blocks, and by them they can be placed in any way.
They can be placed anywhere in the house but it occurs to me that because of their resistance they can be perfect for storage, the garage or for storing children's dolls.
It has distribution points in several countries, but on the web they inform that in case of not having any nearby you can contact them to send it home.
Further information: Sander Mulder
Via: Redecorando