Not only do you want to provide your rooms with color details, but you also want your aroma to intoxicate the atmosphere of your home. Therefore, today in Decoration 2.0 we tell you how to make this aromatic centerpiece.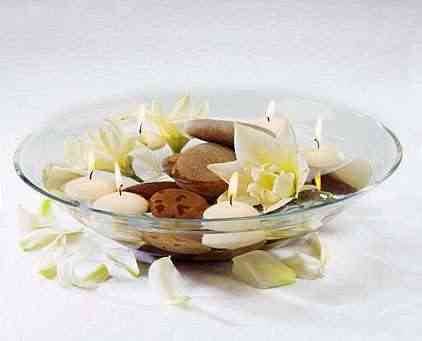 The secret of the center lies in the flower petals and candles. The materials we will need are the following:
Flower painting, the ones you like the most

A deep container.

Water

Floating candles
The first thing we are going to do is choose the flowers, not only that we like them but also combine them with the room we are going to decorate. The colors and the aroma will be the characteristics that will help when making the compositions.
Now we take the chosen container and fill it with water. If you want the petals to be the protagonists of the center, choose a transparent container.
The next step will be to cover the water with the petals of the flowers chosen and, as a final detail, we will place floating candles. Choose aromatic candles will help us in the task of aromatizing the environment. Remember not to mix many aromas.
If you want to decorate, with details, the center you can always add some beautiful stones.