If you go one day on the street of your city and at the bottom of it seems to glimpse something similar to the Loch Ness Monster or a thief, do not turn around and run, Jurasic Park has not come true, it's just street art and what your eyes see are garbage bags with shapes.
They are the work of the artist Joshua Allen, an expert in shaping the plastic we use for waste. To create his figures, he uses the air slits of underground railway networks, so that when air comes out, the bags are filled in creating the shape he has previously devised.
This composition is part of a project carried out by several artists and sculptors concerned about Climate Change and who have made projects using the wind as a protagonist.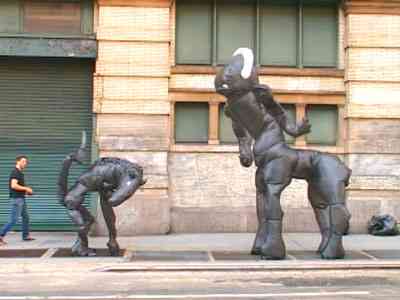 In the next video you can see a demonstration of the effect that occurs, how to inflate and deflate little by little with the air of the slits, surprising pedestrians.