The ecology y el respect for environment every time están more present en our domestic habits. Once aware of how important they are on a day-to-day basis, it is the turn renew the decoration home with sustainable materials. That reform about to begin, or your plans to paint the rooms with the spring just released can be a fantastic opportunity to open the door to them big.
The sustainable materials they have a lot to offer you in your domestic decorative universe. And relax. Not always we must undertake deep reforms or rehabilitation work so that they are part of our interiors. There are other ways to start become familiar with them, as for example through some pieces of furniture or giving a turn to the decoration of the walls. You could start with these:
Healthier spaces with sustainable materials
The decor home It is the living reflection of our tastes aesthetic and that's why we love to change it constantly. Feel it alive But that does not mean that the environments where we spend so much time be spaces altogether healthy. Did you think about it? Sustainable materials are the best way to make sure that this can change. Leave aside the usual paintings, varnishes and products that are not only contaminants for the planet because of its industrial process. It is possible that algunos result noxious for health and we have not noticed in this circumstance.
I speak of paint the walls of the rooms with ecological paintings, discover the benefits of linoleum floors, the OSB wood and dare with cork and bamboo in countless decorative versions. Sustainable materials can be part of your interiors in a thousand ways.
Yes to ecological furniture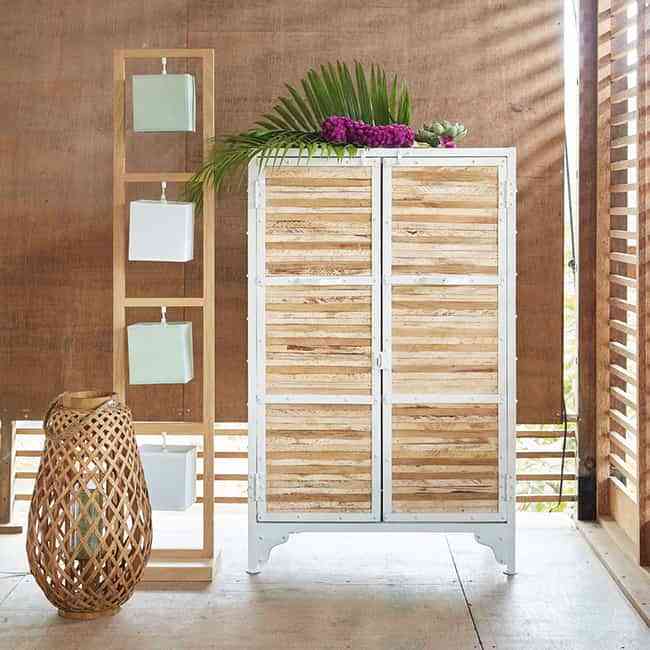 A change of furniture or auxiliary elements always good We catch up on trends and give rise to replace some other piece that has stopped liking us, or is not all the practical that we thought. Be the room that is. Sustainable materials can enter the home through furniture marked by the spirit eco-friendly. How about designs made of cork? Although it seems a decorative solution of other times has returned strongly to the present because it raises a hundred percent natural way to equip the interiors. And also he does it with a casual and fresh language.
There auxiliary seats, small tables and multifunctional towers made with it, perfect to integrate in modern or eclectic salons. Y in leisure corners of juvenile rooms with a playful vision of the decoration. Within sustainable materials, It has great potential by the range of facets that admits. We can also think of him as warm coatings, In the wall versions of high decorative power and as acoustic and thermal insulation.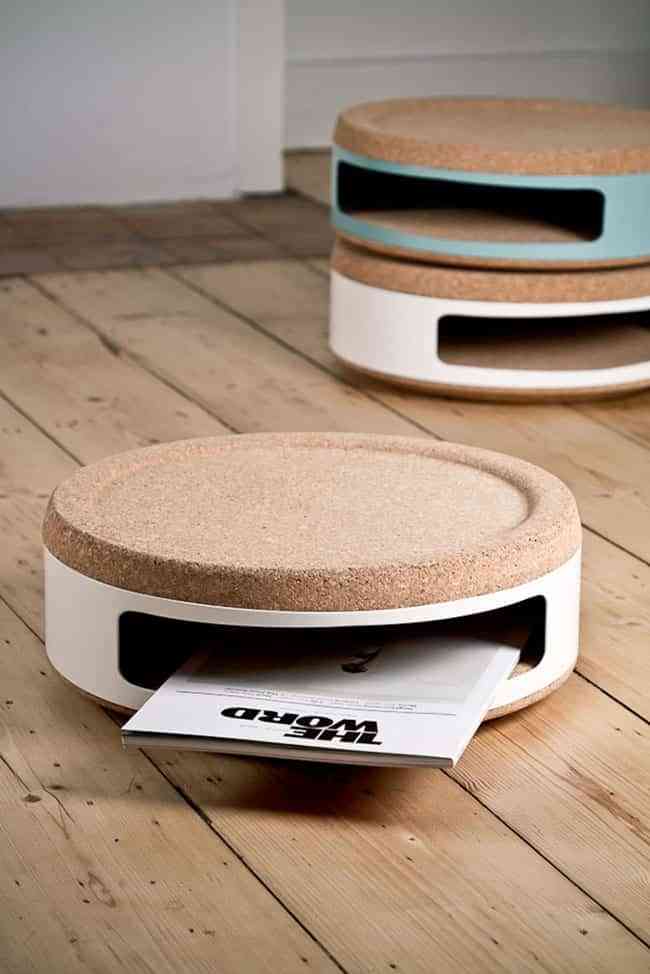 The bamboo it is another of the sustainable materials easy to sign for our spaces. Would you dare with him? This would greatly contribute to not deforesting the forests, as it grows rapidly. Maybe a good way to become familiar to opt for objects and accessories made of this tropical material. They will be able to put an exotic wink to your environments and if you like the effect, the next step may be to introduce furniture made entirely of bamboo or combined with other materials.
Natural paints, the only option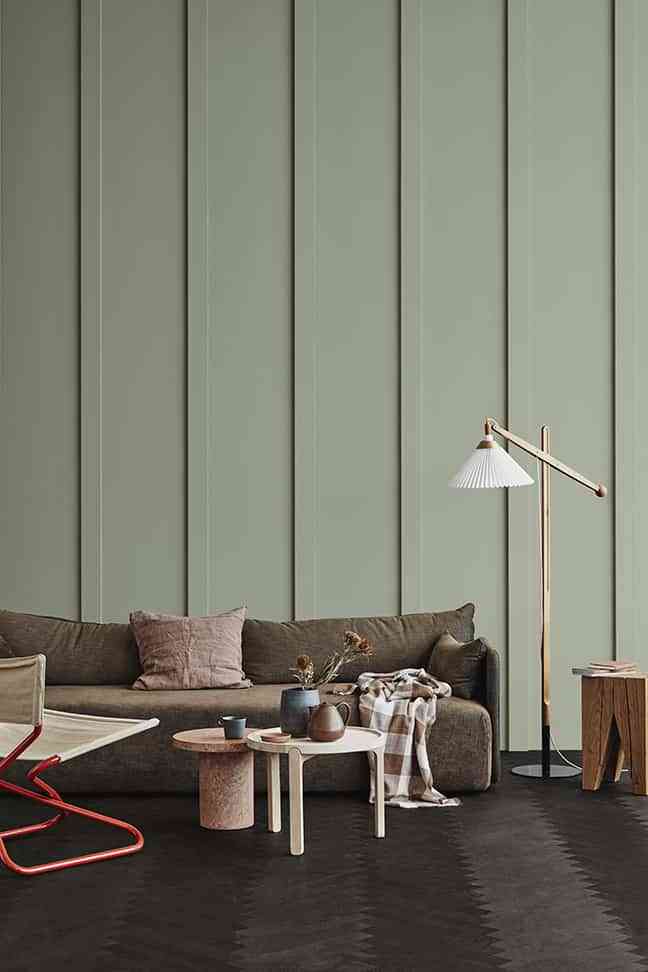 Clearly natural paint they are within the family of sustainable materials that are worth capturing for the home. Think of them as the solution par excellence when it's time to change the color of the walls. It is another way to make stays become healthier, since allow the surfaces to be covered to breathe and moisture is avoided.
So do not hesitate Not a minute. Apart from offer you a palette of colors suggestive and rich in nuances, these sustainable materials are composed of numerous ingredients of vegetable or mineral origin. Thanks to that there are many proposals to choose if you decide to renew the color of the walls with them. Paintings latex, with silicates or based on fine clay they are just a sample. Once applied, they display very authentic tones, which by the way attract less dust. Your European Ecolabel is the best way to identify them when you go to buy them.
Linoleum surfaces at your feet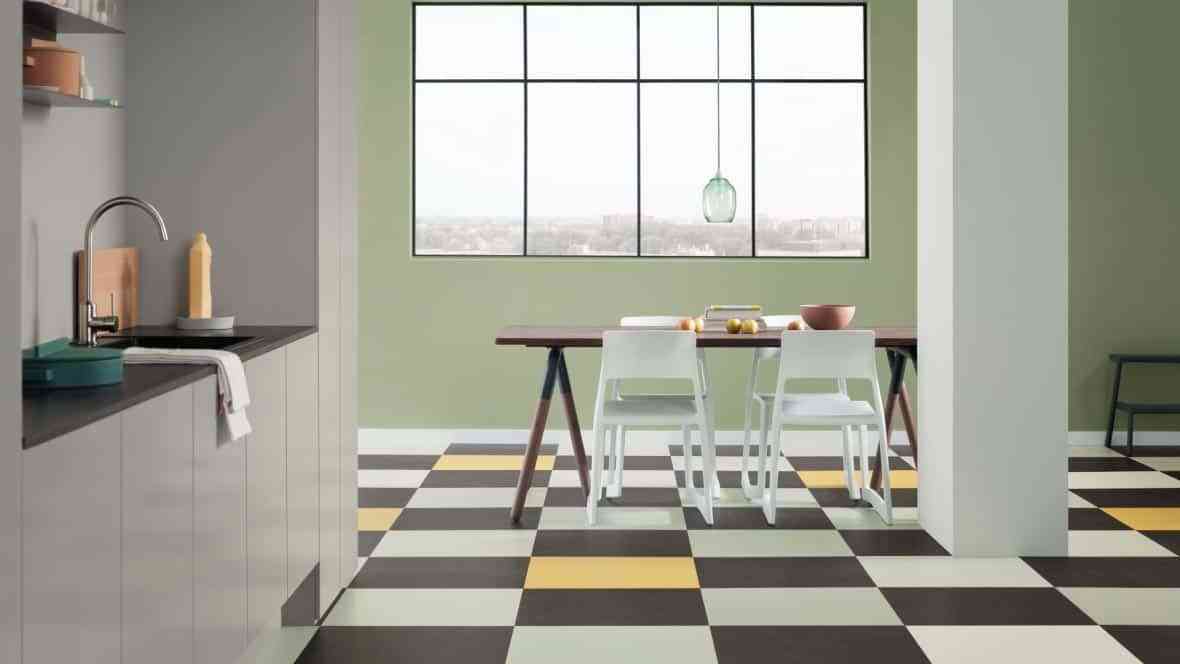 Change the floors home it's another occasion ten to introduce sustainable materials in the pavement of the rooms. And in particular bet on linoleum as a solution totally suitable for domestic interiors and nothing harmful to the environment. Soft and both very resistant, its composition is of natural and biodegradable origin, based on different materials. From linseed oil, to linen, resins, cork powder and recycled wood flour, among others. So we will have the guarantee of fulfilling our mission if we decide renew any stay with him home. Maybe the receiver o those spaces with a lot of traffic, as the children's territories. Its colors and designs fit perfectly into today's decoration, whether they are very functional, industrial or markedly contemporary spaces. There are no longer excuses for our decoration not to open to sustainable materials.
Do you join them?