Dear friends, we are already in Spring and I am sure that many of you take advantage of it to redecorate your home, so today we would like to share with you an idea that we have found for the decoration of your table.... now more springtime than ever.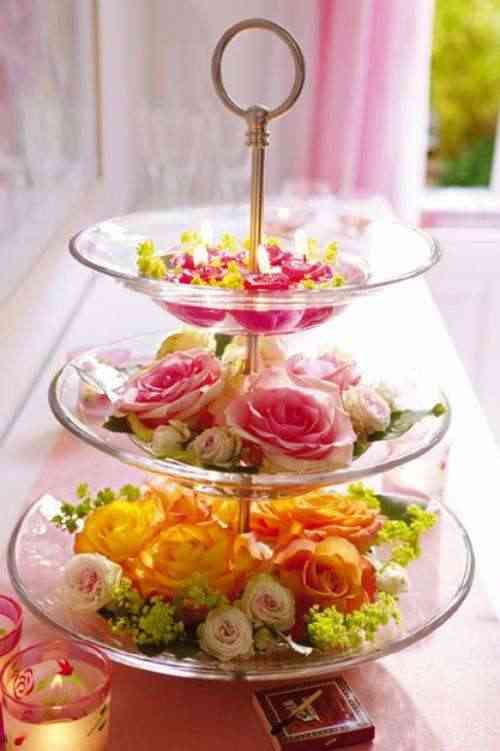 This beautiful centerpiece brings with it all the aroma and colorful spring. Composed of beautiful flowers will decorate our table on special occasions. If you want to do it just follow the instructions.
To make this beautiful center we will have to get a Crystal fountain with different levels. In this case the fruit bowl has been used as a base where some fresh flowers have been added.
Each level has been decorated with flowers but we can include the combinations that we like the most. Create compositions by playing with colors, for example flowers of the same color on each floor .. or sets of colors on each level.
We can also combine candles with flowers or flowers with sweets ... the possibilities are practically endless. Decorate as you want to decorate.
How do you see making a centerpiece for this spring is very easy, get yourself a similar fruit bowl and decorate with the combinations that you like the most. That does remember add a little water, for each floor, so that the flowers stay fresh and eye-catching.