According to a study carried out,color preferred by Westerners for decoration is the color azul.
Today we reveal to you what the success of the blue color is, what are their effects y in what kind of spaces I agreed to apply it to get the most out of it.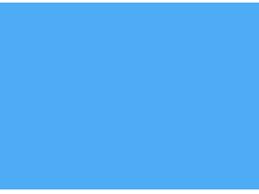 The success of the blue color may be because it has the ability to evoke the sky, the sea, the ocean.
Probably, the success of the blue color in terms of decoration is due to the effects it is able to cause on the mood of those people who are in spaces decorated in blue.
In addition to evoking the nature, the blue color prompts the reflexión, calmness and understanding. It is reputed to be a color that invites the tranquility relaxation and positive thoughts. It is the quintessential color of peace and many therapists use it for its virtues reassuring. It also helps and facilitates the development of creativity and inspiration and awakens the intuition.
The color is a cold color that due to its qualities is ideal in the decoration of Room, since it will ensure that peace reigns and invite you to rest and relaxation.
Another room in which fits perfectly is the bath. Being a color that is associated with water will fit perfectly in the bathroom.
If you want to use the blue color in the rest of the rooms of the house, it is best to use it in small details.
Evita always the blue color in the kitchen and dining room, since its soothing and almost sedative effect will negatively influence the appetite.