A factor of great relevance when we try to renew our toilets, it is the choice of the tiles that we are going to acquire. The type of material, with which they make the tiles, it is diverse and perhaps it is convenient for us to know the characteristics of each one ... in this way we can make a choice based on fundamentals.
Between the materials We can choose porcelain, ceramics, stone tiles and glass tiles.
The tiles made of porcelain or ceramic They are easier to clean, this is because the surface is not porous. On the other hand, these types of tiles are cheaper than natural stone, they weigh less and you can use them both for walls and floors.
They are usually placed easily and are perfect to give color and texture to our bathroom.
Furthermore, the stone tiles they can also be used for walls or floors. Their structure makes them heavier and they are bigger, but their great variety of colors and textures makes them ideal to obtain warm environments in your home.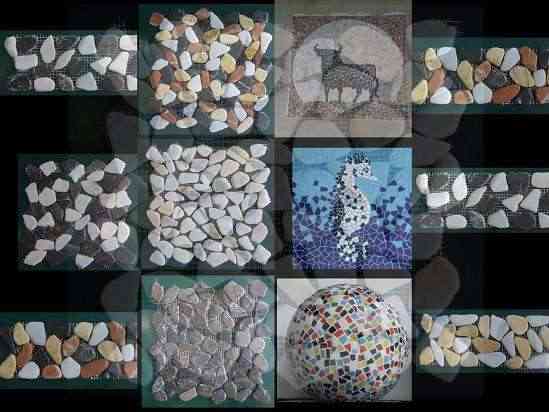 If you want to decorate, your bathroom, with mosaics those made of stone will be the best. The slots, of this type of tiles, allow a good anti-slip in wet areas, this way we will avoid falls.
Porous stone tiles are usually less resistant to water than porcelain or ceramic tiles.
Finally, the glass tiles They bring luminosity and brightness to our rooms. Normally they are usually used for floors, but you can consult the suppliers to place them on the walls.
This non-porous material is very resistant to water and any liquid. To protect them from possible blows and chipping, we can put transparent film on them.
They are easy to clean and very resistant. This material is as strong as tiles made of ceramic.