The last day 2 of July closed Expohogar Autumn 2008, the first decoration exhibition of the thermowell, held in Barcelona. The number of visitors has exceeded the 18.000, less than what the organization originally estimated (25.000 attendees). However, all the exhibitors have been satisfied by the quality of the contacts made and the sales that have been made.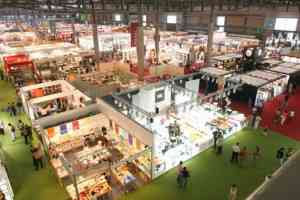 As for the product presented, we must highlight the incorporation of decoration, fashion, entertainment and personal care items that, together with the usual exhibitions, have formed a very complete "Living Showroom" aimed at the home of the 21st century and conceived as a a personal space where you can take care of yourself, have fun and relax.
The trends for next autumn 200-2009 point towards the rounded lines in natural woods or metal, combined with leather upholstery, neutral tones and brushstrokes of intense colors. As for the styles, for the next season the urban, contemporary, current classic and ethnic style prevails.
Via: Fira Barcelona