Until now we had seen furniture disappear to save space often Beds y sofasEven kitchens, but what we had not seen is a folding bathtub.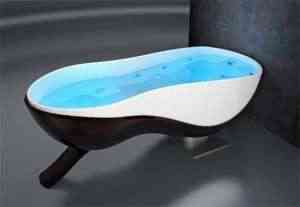 Exactly, but in addition to the bathtub it also has jacuzzi and spa. A real luxury that does not go unnoticed by anyone. It is a design Dominic Chojnacki, and at the moment it is only a concept that has not been commercialized but, as is the theme of the space, I do not doubt that soon it will be in the market.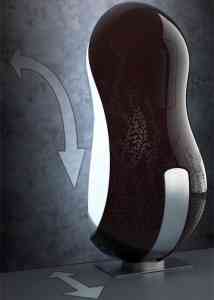 It is attached to the floor by means of a hinge incorporated in one of the ends. At the other end it rests on a black leg that hides when it is stored in a "folded" mode. Once it is empty you can lift it little by little, lift the lid and leave it perpendicular to the wall, as a decorative element that also adorns with delicate floral motifs at the bottom.
Vía: Yanko Desing