The bathtub Strip It is a creation of the Belgian bath company Aquamass. It has a unique look, minimalist and soft shapes, created in a deep white with silver faucets.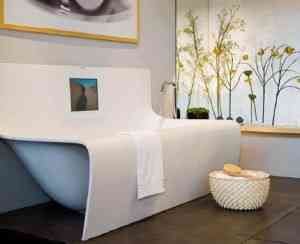 There are two different models, one wall in which the bathtub slides from the wall and another for the center of the bathroom with both sides covered. Both have the hollow interior, as you can see in the images. The wall version also incorporates a small television screen to watch your favorite shows while taking a relaxing bath.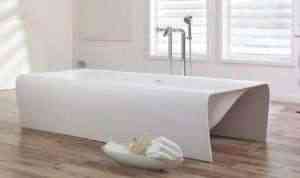 The price of this last model is 5.720 €, without television, and 9.080 for the center version. The company has several distribution points and also in Spain, specifically in Barcelona, ​​Ibiza and Valladolid (addresses and phone numbers can be found on its website).
Further information: Aguamass
Vía: Freshome