It is a special color, which inflates to infinity or just the opposite. Today we propose some ideas for decorate a bathroom Pink color. The result, although you do not believe it, you will love it. Keep reading and you will see for yourself.
Since at 2016 the Pantone Institute declared that rose quartz was the color of the year (along with a soft blue with nuances of lavender that they called Serenity blue), the reputation of this color has only increased as the foam. So much so, that you can use it without remorse to decorate any space in the house. Today we show you a few pink bathrooms. And you're going to love them all.
A pink bath? Are you sure?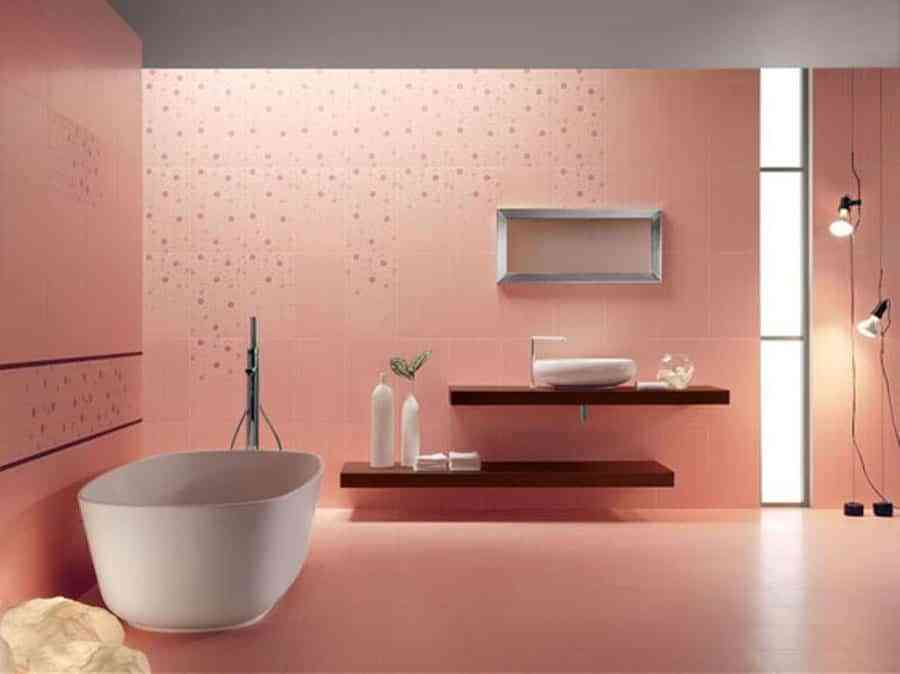 Pink is not a common color in decoration. At least to use it as a base to create interiors, on large surfaces or for paint the walls. Rather it is the color that most people choose for add-ons, the textiles that make a living room more comfortable, for bedrooms and children's rooms, etc.
It is a color that is associated with the feminine world and, as a consequence, it is considered soft, delicate, ethereal ... The intense fuchsia is in charge of demonstrating that this is not always the case.
However, today we want to tell you that pink has a lot of possibilities thanks, precisely, to its softness. To versatility to combine with other colors. More intense or less, more quartz or less ... Choose it and you can enjoy it in the bathroom or in any other space.
Choose the tone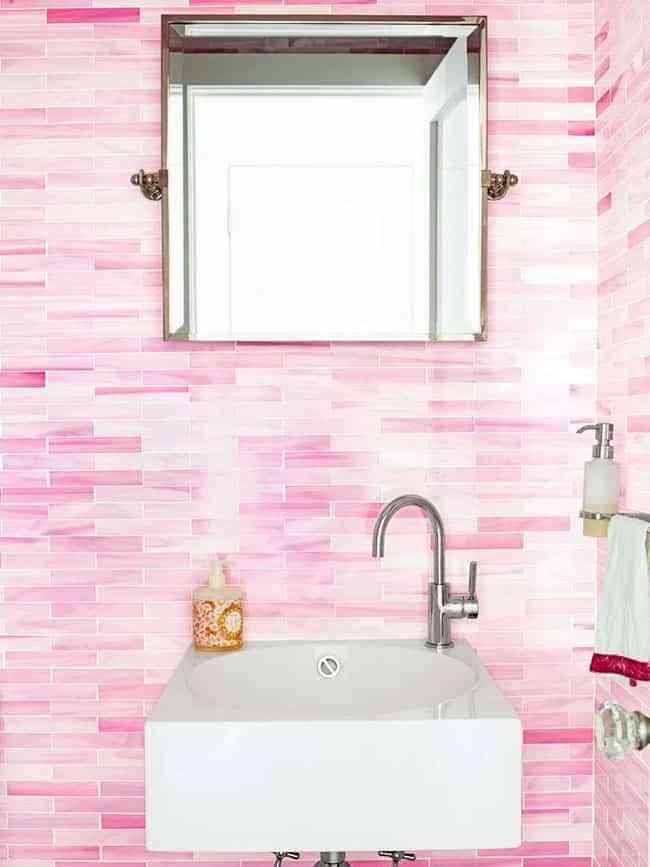 Now that you know you want a pink bath, the first thing you have to do is choose the tonality what you like the most, the intensity you want to give it and with what other colors you will combine it.
If you opt for a rose quartz soft and clear you will be able to achieve elegant combinations that will be hard to get tired of. This idea is very appropriate, especially if your bathroom is not very spacious. You know, in small spaces better opt for light and bright colors.
El pastel pink and rosewood They are some variants that you can choose. And also him old rose, etc. The key is in control the intensity of the color and get a tone that is not too faded (so you have personality) or very intense (so it does not become tiresome or overwhelming). Do you think it's difficult? You will see how not so much ...
Where do I use it?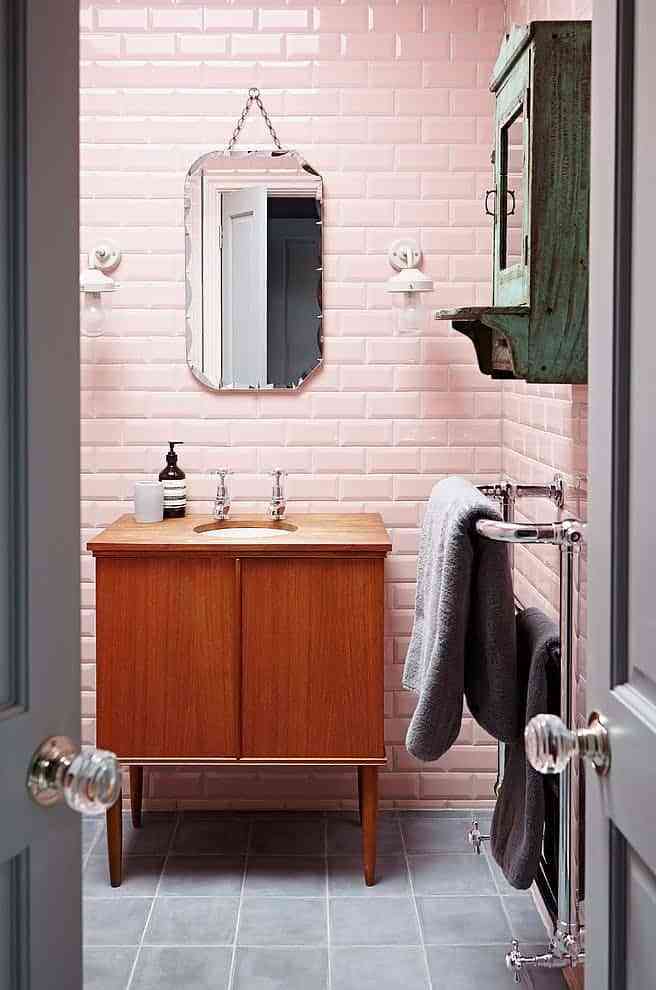 Once you have decided which is your favorite rose, you just have to think where are you going to use it It can be on the walls, depending on whether they are going to be painted (with special paint for wet areas) or coated with tiles.
Decorative ceramic firms include options for pink tile models in their catalogs, and they are not mistaken. If you are looking for a little you will find different possibilities to choose from. Personally, I love the subway type tiles in this delicate pink tone.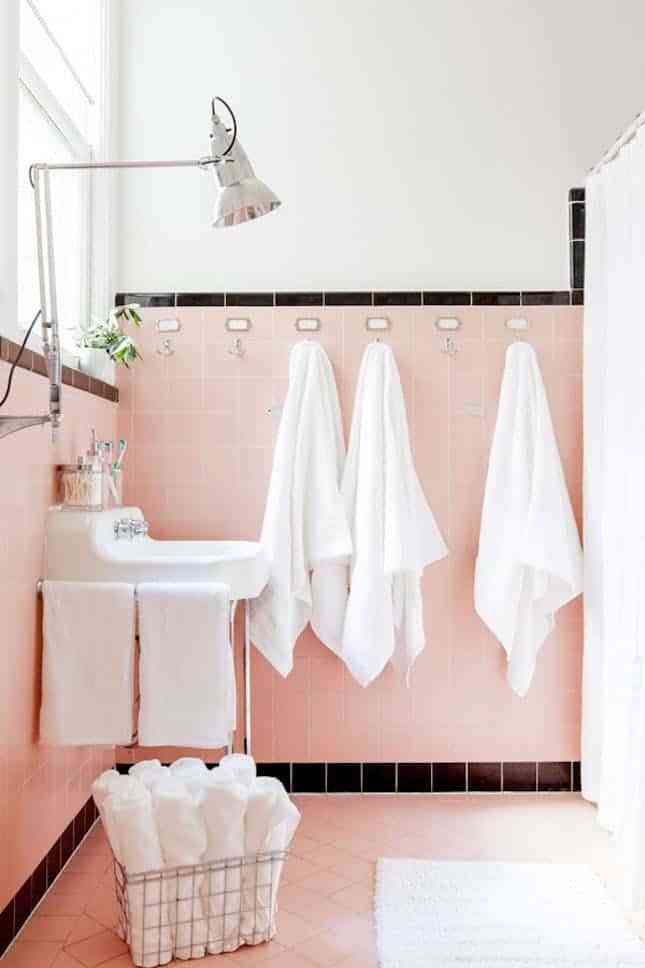 Or that other wall of square pink tiles. The black border above and below only creates a really great contrast. You can cover only part of the wall or it is full. Everything depends on your tastes and the way you want the rose to be present in the space. As you see there are many possibilities to choose from.
Ideas that define space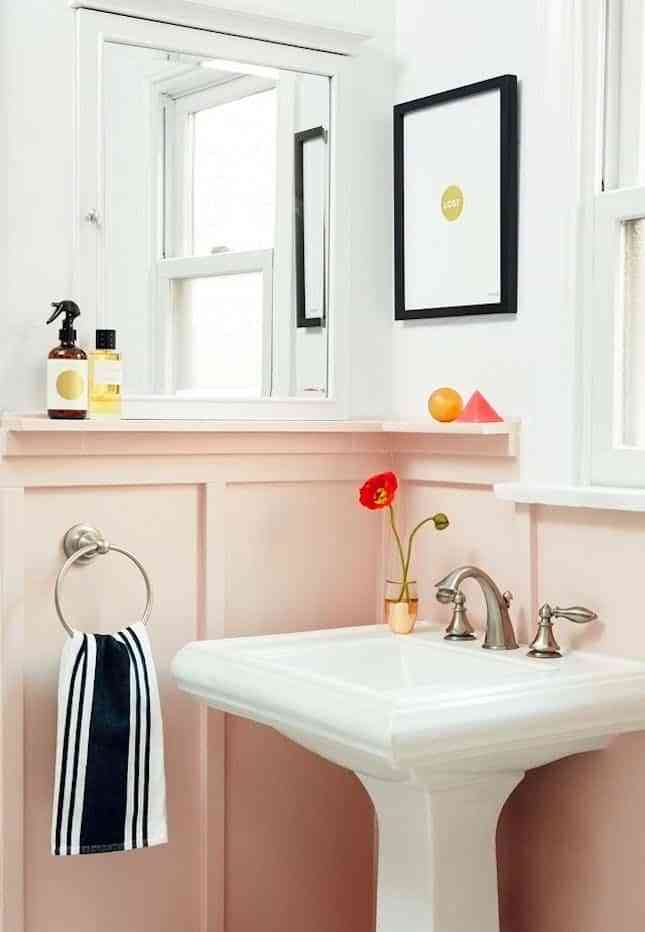 When it comes to decorating the pink bathroom you can do it in a thousand different ways. One idea is to make a frieze up to half height and paint it pink.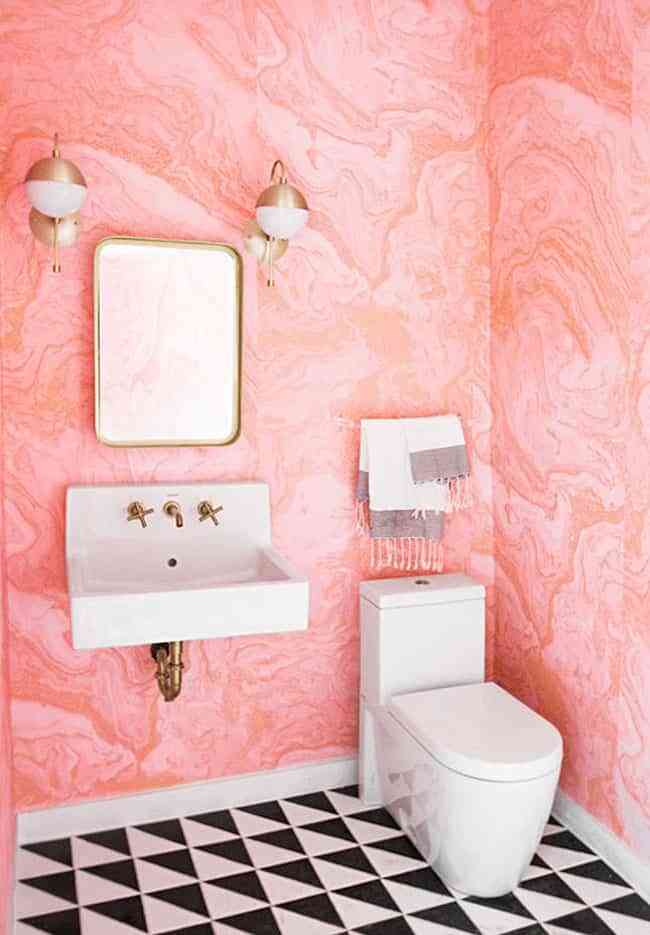 Or choose a wallpaper that reproduces in this color the decorative streaks of marble.
O combine it with other colors let them exalt it and make it richer, more elegant and moody cheesy. It is the case of gray, white and black.
Small touches that change everything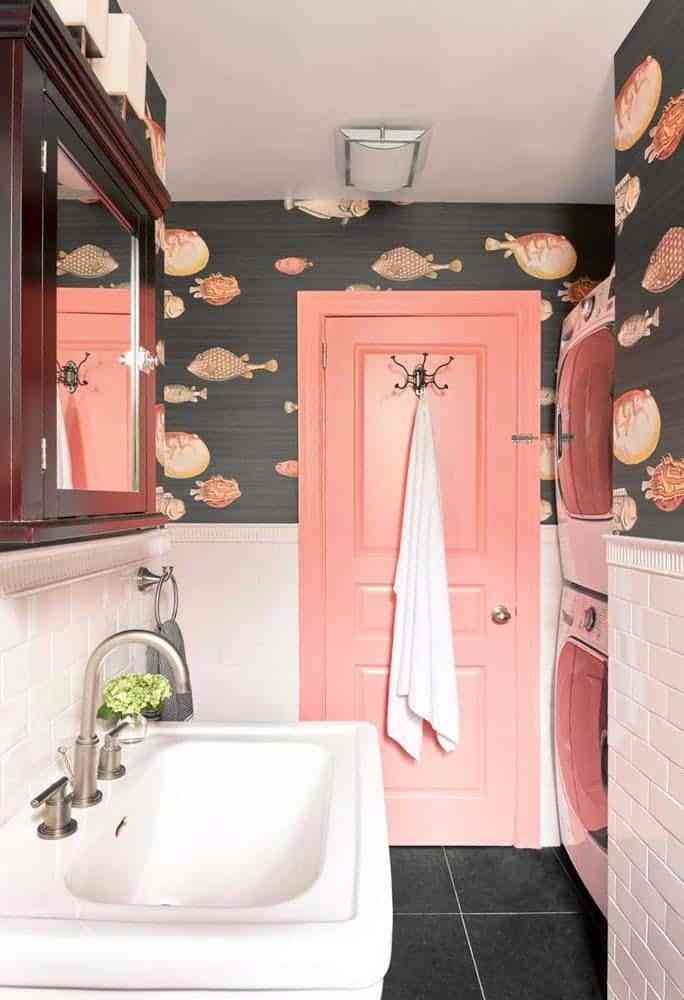 If painting the pink walls or coating them with ceramics of that color seems a bit excessive, you can consider the idea of ​​installing a complement of that color. How about paint the door on the inside? You will look great and you will have the pink touch in your bathroom. Although it seems like little space to show off, you will realize how much decoration determines.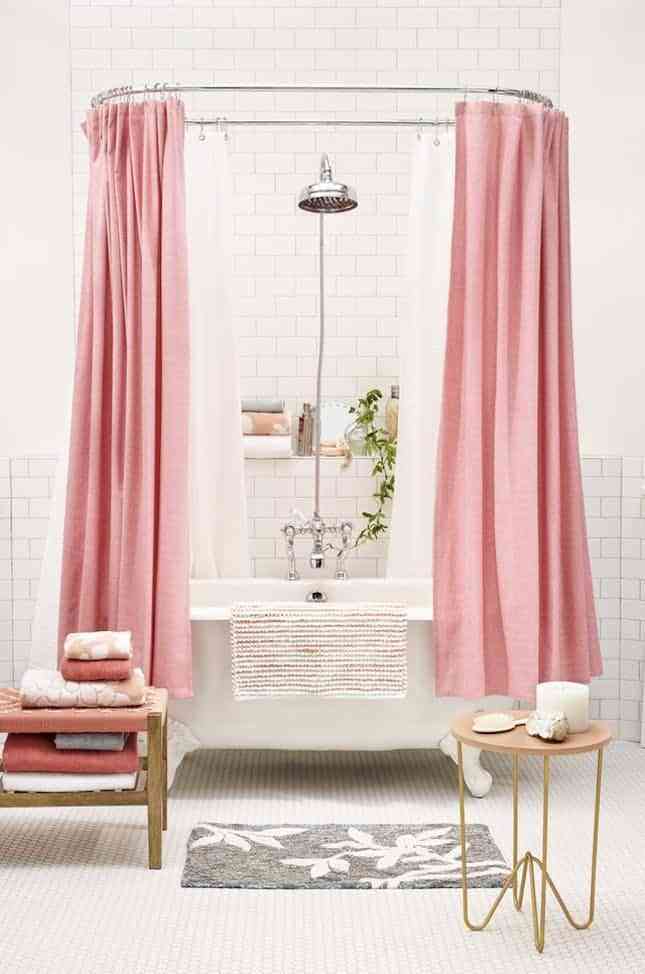 Another idea to incorporate the rose to your bathroom is to change the shower curtain and put one in that color. This idea is perfect if the space is decorated in neutral and clear colors, like white or pearl gray. In addition, it has the advantage that if you get tired, you only have to change the shower curtain and problem solved.
Be that as it may, the color pink can only bring good feelings to your home. Enjoy them.