Cubist inspiration has reached the Gamadecor, company belonging to Porcelanosa Group, and it comes in the form of a collection for the bathroom called Mondart.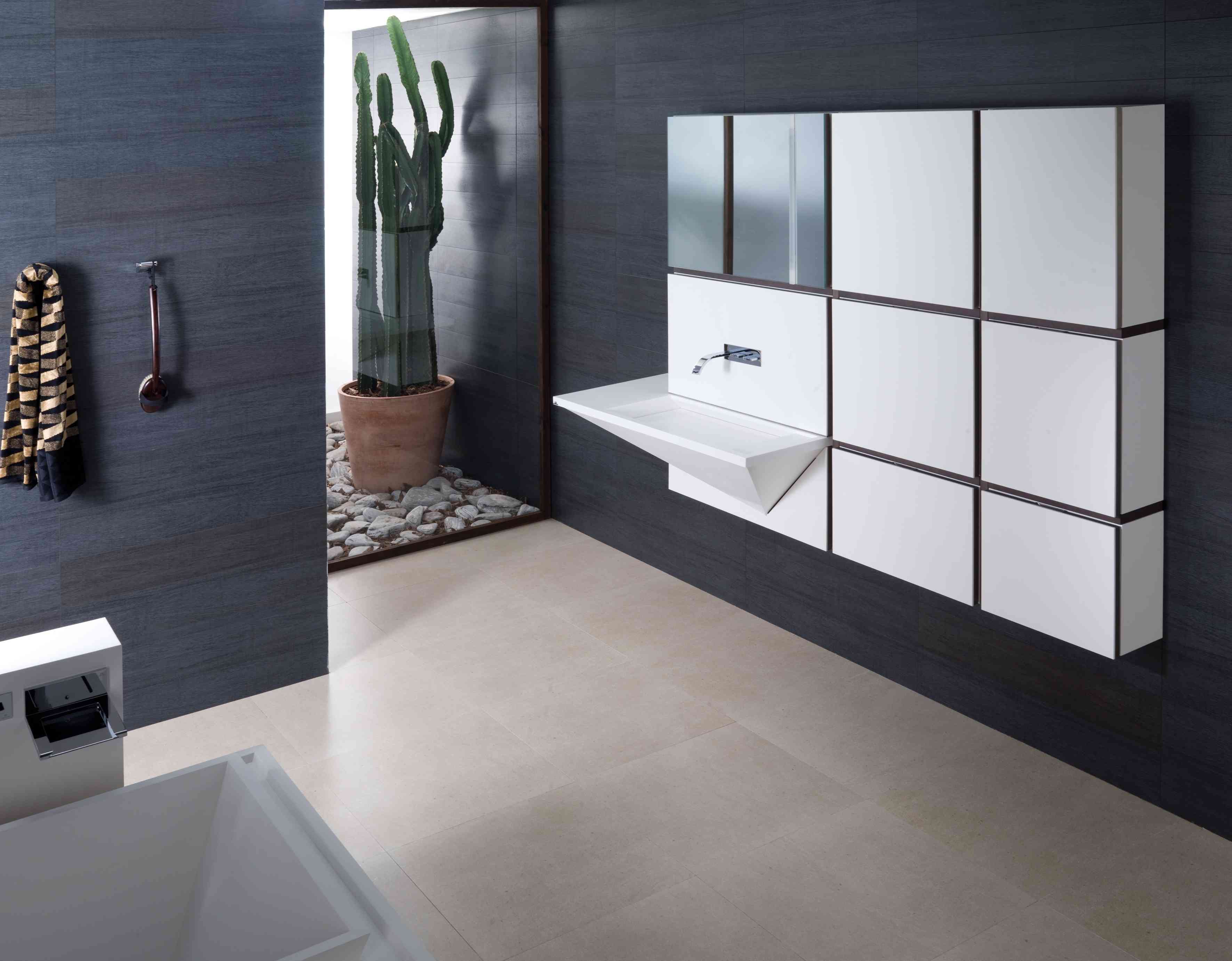 It consists of several modules of various sizes (45, 60 or 90 cm.) And by them you can create many combinations, even of different sizes, which will become practical storage compartments with hinged doors.
For fronts Gamadecor has incorporated a latest generation material, called Corian, which offers great resistance to moisture and chemical agents. The structure is available in finishes Brown walnut, Walnut sienna and Walnut tenuous, which can be combined with a wide chromatic range of gloss lacquers.
Further information: Porcelanosa Group