We had already seen on occasion, modular rooms or kitchens, but what we had not yet seen was a modular bathroom, which was perfectly integrated into a compact wall. Everything arrives so here we have it.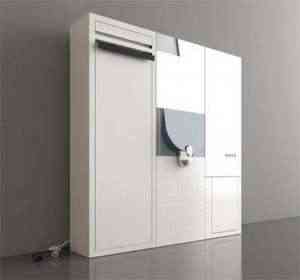 Is called Cirrus MVR and it's a design Michael Trudgeon that allows to put and remove bathroom furniture continuously. Do we want to take a bath? We take the shower, what do we want to wash our hands ?, we take out the sink, and the same thing happens with the toilet. It is built in a compact unit, purifier and water recycler. Save space and also water, two in one. It is made of stainless steel.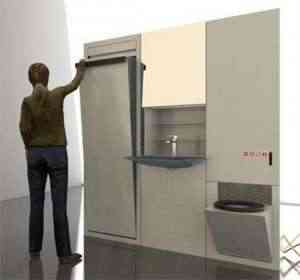 The idea is good, very good, but we do not know if it will be one of those designs that will remain in the prototype or we will see them in some houses in the near future. According to my modest opinion perhaps they should modify the design a bit.
Via: Hometone