Since the Classical Europe the appearance of trunks and barrels widely needed in all kinds of travel but above all things that supplied settlers to the new continent.
The Trunks have fallen into disrepair due to their difficult functionality for its primary conception, the appearance of suitcases for travelers every day more portable and light added to the new technologies of travel put in check its existence.
But the trunks were revolutionized when the decoration decided to associate them with their styles, the same regardless of their conformation provide a traditional air and can also respond to multifunctional characteristics, including many of them are currently created with this unique function, that of decorating.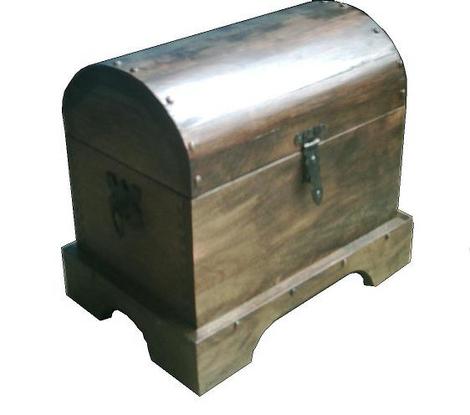 If I check his attic and he found a old trunk, before thinking about getting rid of it, you should consider giving it a second chance in your spaces, regardless of its conformation there is a great variety of restoration techniques that can turn it into a highly decorative object.
In case of having a avant-garde decoration, the painting will be necessary to adapt it to the space, considering its morphology we will be able to evaluate where to dispose it, although generally its rounded lines make it ideal for betting on a corner or as an aesthetic support for a minibar.
In the bedrooms and bathrooms we can also arrange it, its most frequent use is found in the fourth of the small, where its dimensions make it ideal to keep the number of games that they accumulate over the years, and despite their many damages they refuse to be changed.
On the other hand within the classic or retro decoration they adapt incredibly, some old vertical models are the most desired to implement as a shelf, on the other hand many of these old trunks and drawers are shaped in the finest wood carrying an incredible beauty even after so much time.