The young industrial designer Paul Blaise has created an original table lamp for children that does not only think about decoration and functionality, but also children, their fun and creativity.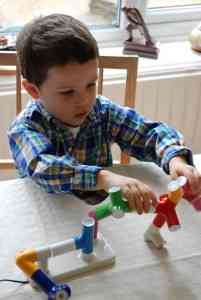 It is based on the concept of modular pieces that must be fitted, which has always used Lego and then adopted other toys. This model, called bedside Lamp, consists of a series of small magnetic lamps of different colors that are joined together to form a larger lamp.
The combination is completely free and is left to the imagination of everyone, not only children but also people of all ages. It was the final project of this young Londoner and it seems that it is not yet commercialized but surely it will be because an idea as it is will not go unnoticed.
More information: Paul Blaise website
Vía: Babygadget