The problem of space affects any aspect of the home and also in regard to the bathroom, but it becomes a problem with the cleaning of children. Many floors are not equipped with bathtub, and only have a shower that is very good for adults but fatal for children, especially for babies.
Bibabaño has found the perfect solution: a small folding bathtub that can be used for small children up to eight years old and, when the good weather arrives, it can also serve as a small pool where the heat can be quenched. Once you finish you can keep it behind the door or in any corner of the house.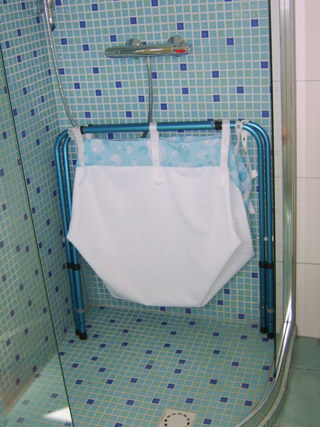 In addition to its ingenious and functional design it also has other characteristics that make it unique: the bag is non-slip, it can be put into the washing machine at 60 degrees, it has an outer bag to store the toys .... for something it was awarded as the best baby product 2006 in Holland.
There are two models:
E: it is regulated from 70 x 70 cm to 90 x 90 cm using a system of clips, to adapt to the size and shape of each shower. 139 euros.
fixed: measure of 80 x 80. 119 euros
More information: Bibabaño
Vía: decops