More and more people are opting for the construction of an ecological home. If we want to know more about them we can enter this website. While I leave a few steps to follow if we want to have some notion for the construction of this type of houses.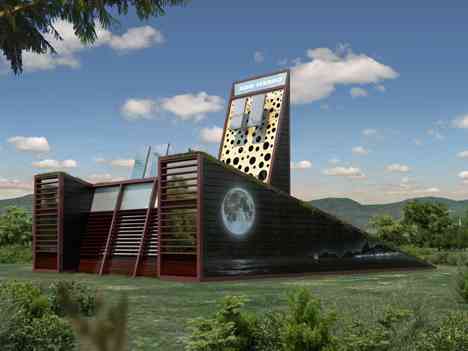 To start it is essential to measure the area and check the health of the soil where we are going to build This is of great importance, since the land may not be buildable and the house may sink over time or be demolished ...
The orientation of the building is equally important. The ideal to build this type of houses will be a hillside to the south, which is protected from the north and free of currents.
On the sides should have some type of hill or smoother mountain and to the south an area for example of valleys that does not hide the sun.
The house will be based on elements such as the earth and the wind, the water, the fire and the golden number, for the best harmonization.
The earth is related to the materials with which let's build the house. We recommend that they be as natural as possible, you can even help with traditional masonry materials.
The golden number and the ether must be present in some proportion. For this we can choose wisely the colors or use or use forms curves, spirals or even cork.
The saving of the water implementing systems of purification and use of the waters, collection of rain ... etc.
Finally the fire as heat and as light, with solar heating combined with double-glazed windows, it would be ideal. An active heating would be offered by the wood stove or a fireplace.
We will use solar panels to generate hot water, also for cooking we can also use solar cookers. Photovoltaic cells, turbines ...
As you can see, if your dream is to have a ecological house, here we give you the first steps ..
That you have a very Happy New Year!! And the best of the Old Nights. A cordial greeting 2.0 Decoration for all our readers and a particular greeting from a servant, Silvia M.