For the few who dare with vibrant colors, the black and white combination will provide a sophisticated touch to our spaces. The contrast in compositions that use neutral colors will enhance the charm and attractiveness of the rooms.
This line of ceramic coating It is ideal for placement in bathrooms and toilets. The well-known Italian company, Novabell, it brings out for us all a sophisticated and elegant line that will give a special touch to our bathrooms.
We can choose different textures and designs, from among three main types of tiles. The finishes are also different, among them we can find coatings with opaque, shiny finishes, finishes simulating even animal skins, among others.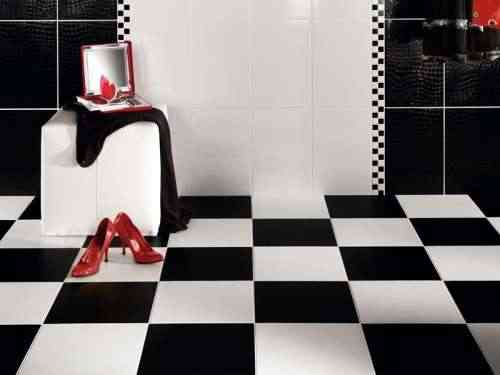 So you know, if you are looking for coatings for your bathroom, with this new line you can create the compositions that you like and decorate your bathroom with this magnificent and exquisite collection.
Via: novabell.it
Photo: digsdigs.com