If you love the target! Why not bring these colors to your decor? If you have thought about changing the look to the dining room, surely these photos can serve as inspiration. Simple, elegant and fresh, decorate your blank environments.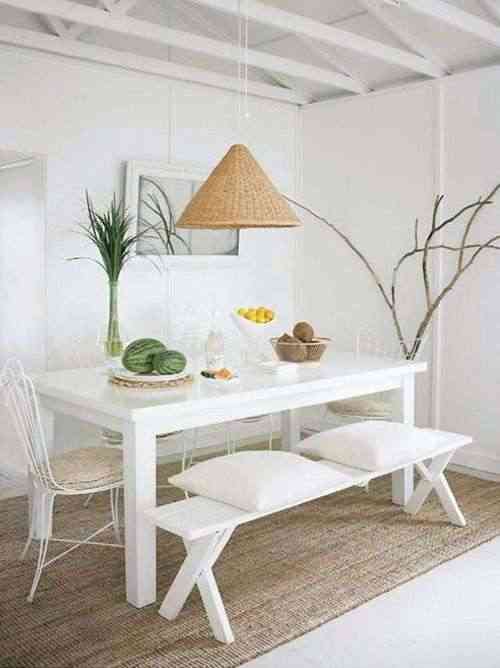 To give a summer air to our rooms, white is the ideal color and can become the main protagonist of our decorations. Within the properties, of this color, we find the luminosity and the amplitude.
With some accessories we will be able to give that fresh air to the dining room. In the picture we can see a beautiful table with simple lines. As partners, wrought iron chairs have been sought.
In this environment white, white furniture, floor and ceiling predominates ... even the wood is white .. providing a certain rustic touch.
The textures and textiles will be very important. We see that cushions in neutral shades have been placed in each seat.
The accessories are what provide the brushstroke of color. Among the materials we can see rattan. The carpet made of natural fabrics gives warmth to the environment and lighting, as always, will be essential.
Via: decoracion.in