An elegant wine rack is much more than a utensil used to keep bottles organized, it is also a decorative object that can even take center stage in the room. This time it is a simple structure, located vertically and with undulations.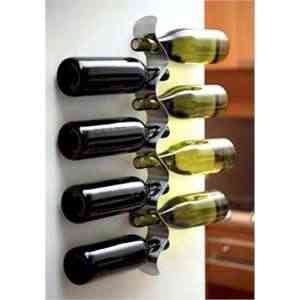 In each of them opens a slot that will support the bottles so that they arise from the structure to one side and another. This shape allows us to experiment with the decoration and place the bottles in different ways, as we see in the image.
It has capacity for eight bottles and its price is 30 €. You can buy it through the web Drink Stuff.
Via: Ocompras