We do not need to do anything, it is not a craft, it is simply the use of an element that we may no longer use. It may be that we have tired of having that precious wine rack in the room, or maybe we have tired of having bottles in the kitchen.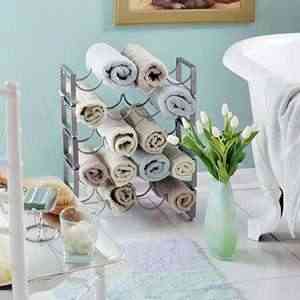 No problem. We can store or drink bottles, depending on how much we want to party, and the bottle can be used as a towel rack. As simple as that.
We only have to place the rolled towels in each space for the bottle, either completing all the spaces or doing alternating holes. The result is in sight.
Vía: x4duros