The headboard of the bed is one of the most important decorative elements and the decoration of a bedroom, especially thought that we spent many hours in it. We have countless possibilities to decorate, from wood, forges, upholstery, .... and in many styles for all the furniture of the dream zone.
The Don Provenzal brand is the new bet of Lumobel, offering a wide range of possibilities. As the classic is not wood as a decoration material, but also combine perfectly with other models in resin and imitation materials, where your space a personal touch, attractive and intimate.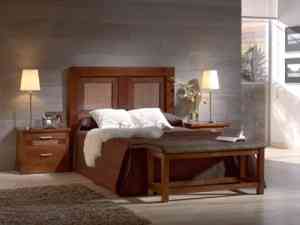 And if what you want is to break the molds for your bedroom, do not fail to evaluate the forge as a good option to break with the wood. Since the forge is a moldable material that never goes out of style.
via: OpenDeco