It is summer and the sun burns us, the breeze caresses our family and the temperature is not an issue for us. The heat is at home and sometimes we even think about how to control it. But we can not forget that after the sunny afternoons and the salads at noon comes the drop in temperature; without fail, punctual and increasingly cold. This is the moment to plan the heating of our home, to renew it and take advantage of it to use it as an element of our decoration.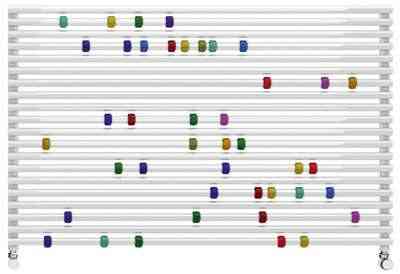 The PALLOTOLLIERE radiator from the TUBES design house is so suitable for children's spaces due to its simple, striking and colorful design as for bathrooms and kitchens. The reticule in white tubular ceramic, of 25 mm in diameter, that forms this heating is decorated with small dots of basic colors -different tones of yellow, green, red and blue- which gives it a playful aspect. It is impossible not to recall the children's abacuses when you can see the whole radiator, which in height can vary from 66 to 88 cm high, always keeping 120 cm long.
Saving energy, durability and the best of the proposals in ecological design and use of resources can be found in radiators for heating of the house TUBES. More information at http://www.tubesradiatori.com.