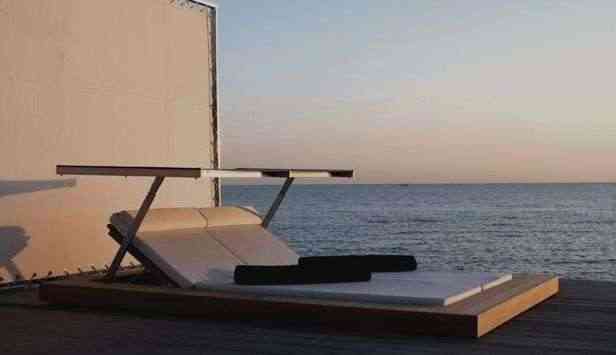 If you are one of those who like the beach and enjoy an apartment on the beach, or better yet a villa with sea views perhaps this minimalist bed design for Outside be what you are looking for
A really original idea with elegant and minimalist touches, in simple shapes and straight lines with touches of wood. The series of outdoor beds is called Sundeck and it is a creation of the Honeymoon decoration company, specialists in offering comfort and luxury for your garden or terrace. Their exterior designs use a quality cover on solid wood and stainless steel.
Among its options is the possibility of adding an adjustable umbrella / minitolto for protection in the sunny hours during the summer. This outdoor bed is available in 236 x 200 centimeters.
Image gallery, Outdoor beds:
Official site: Honeymoon
via: decorate