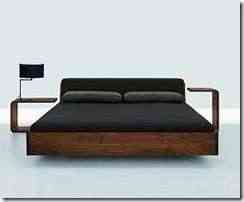 The beds are more enveloping and comfortable, have new functionalities and can with their design mark our interior decoration.
We spend a third of our lives sleeping, therefore, we should not choose any type of bed for that period of rest, but it is a very important decision, for our physical and emotional health.
If we want to follow the current decoration trends, we know that beds are transformed into design pieces, as a result of the market's commitment to create new models that combine exceptional comfort and functionality and aesthetics.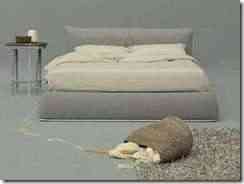 For those who have space available, it is important to note that the beds are leaving their traditional place of disposal in the bedrooms. For this reason round beds or platform beds, which function as islands in the space where they are integrated, are fashionable.
In this case, the bed literally becomes the center of the decoration layout.
For those who have less available area, the decisions are facilitated since normally the architects project that the bed is placed against a front wall or facing the door of the room.
It is also depending on the available space that we can decide between a sommier with a headboard, or a bed with structure. In the last case, wood is one of the materials of choice, especially if it was a natural and careful wood, like the one we see in the Zeitraum collection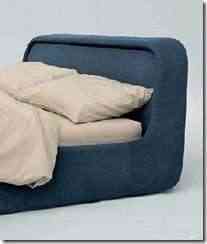 About colors, especially neutral tones are in vogue. They are also those that are at the base of the extensions that are born added to the body of the bed and that can, for example serve as bedside tables or support platform.