Captivating, surprising, amazing ... are the words that come to mind when we see this bed and all of them referring to the visual impact of its design.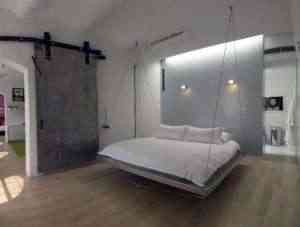 It is a model created by the company Bersntein Architecture, an American company with special taste for the design of suspended and hanging spaces and objects, or so you can appreciate judging by their creations.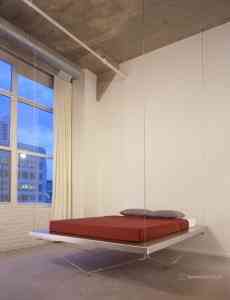 In this case its bedding is based on a steel board or plate hung from the ceiling and hooked with four very strong steel cables. On the board a mattress and under it the cables that fix the bed to the ground and immobilize it. A completely minimalist look that will fill the room with elegance.
Further information: Berstein Architecture
Vía: Freshome