The wooden houses have a special charm, they transmit warmth and comfort. They are fully equipped with all the comforts of today and with the added value of living in a natural environment. As an attractive alternative to traditional construction, they have their pros and cons. Then we show them to help you decide if you want to bet on them.
Wooden houses: advantages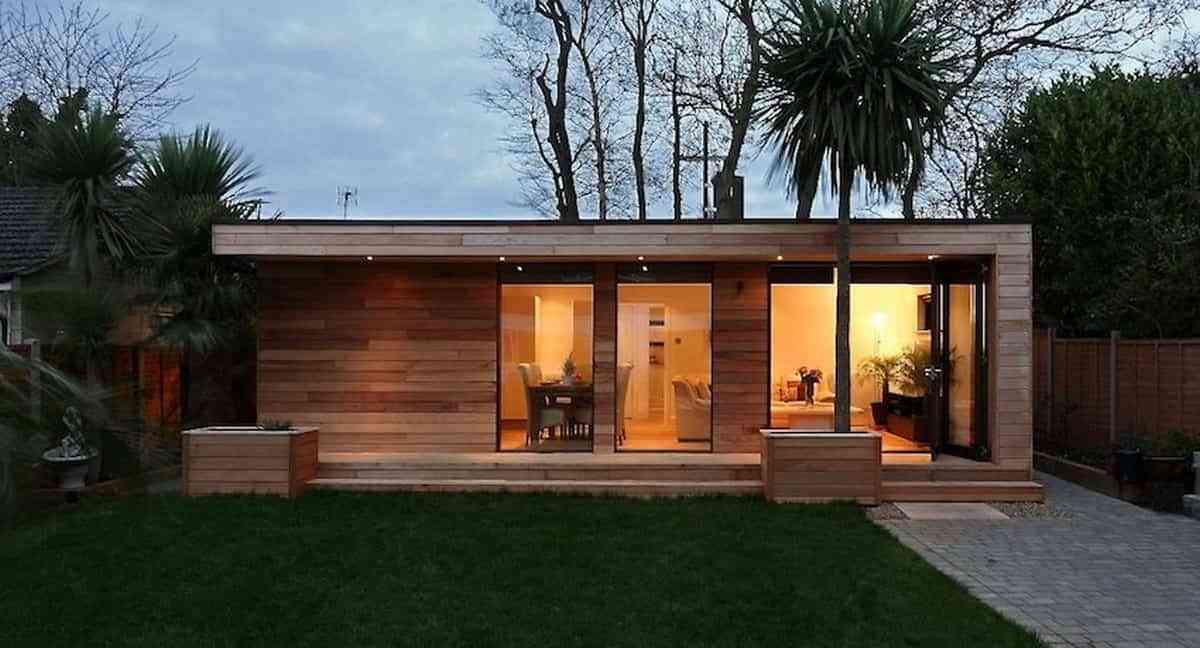 Wood has been used since ancient times for the construction of residences, thanks to its beauty, durability and versatility.
It should be noted that the wooden houses They are renewable and ecological. This material has a natural insulation that manages to protect the house from inclement weather. This results in a energy savings for the house will be cool in the hot months and will have a warm atmosphere in winter.
The wood is a resistant and versatile material It adapts perfectly to any design and decorative style.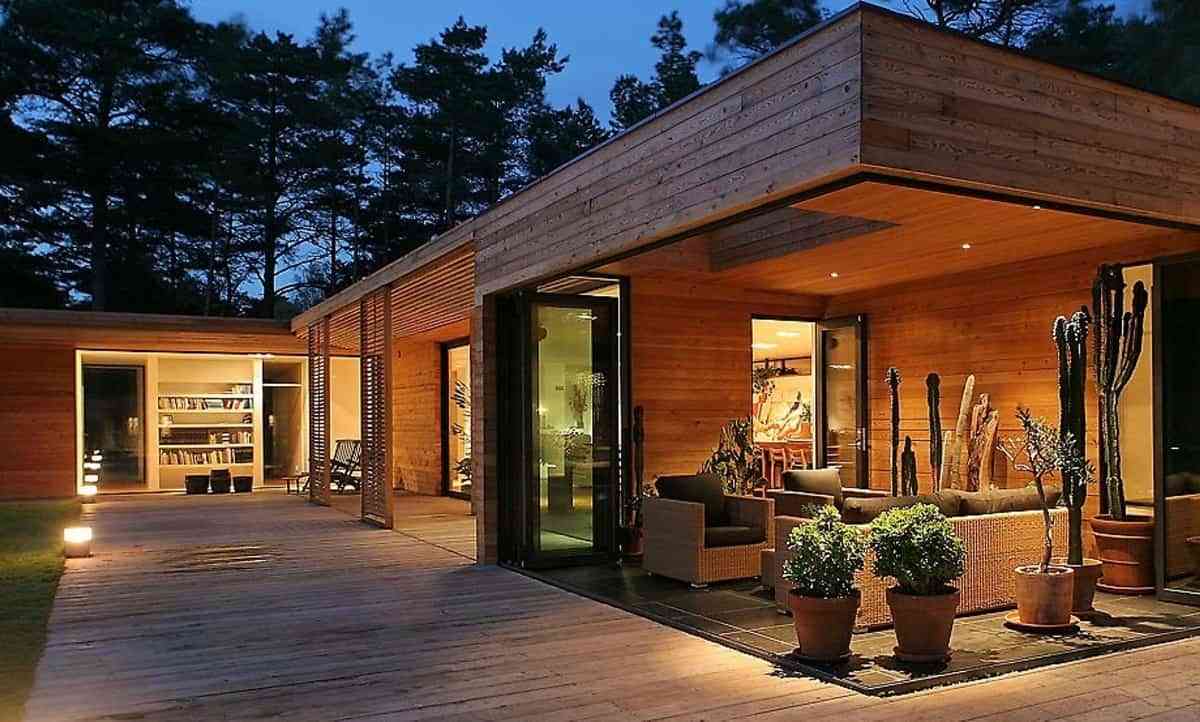 Another factor to take into account in the construction speed. Whether prefabricated or made on site, they need less time than traditional constructions. You can have a wonderful wooden house in 5 or 6 months.
With an adequate treatment the wooden houses do not pose a risk against fires. Wood is slowly consumed with flames, compared to other materials that make it faster.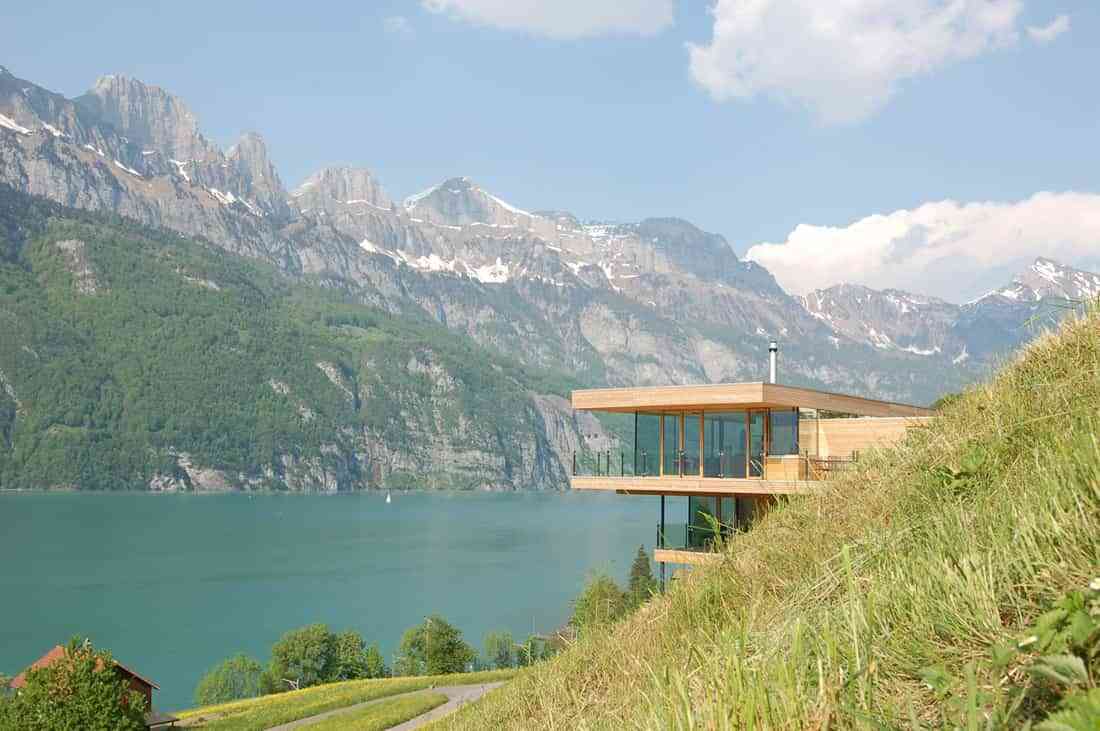 This material breathes so it expels moisture of the house and keeps its temperature inside.
They resist the passage of time well and the weathering of weather effects such as wind, humidity and sunlight. So they are houses with great durability.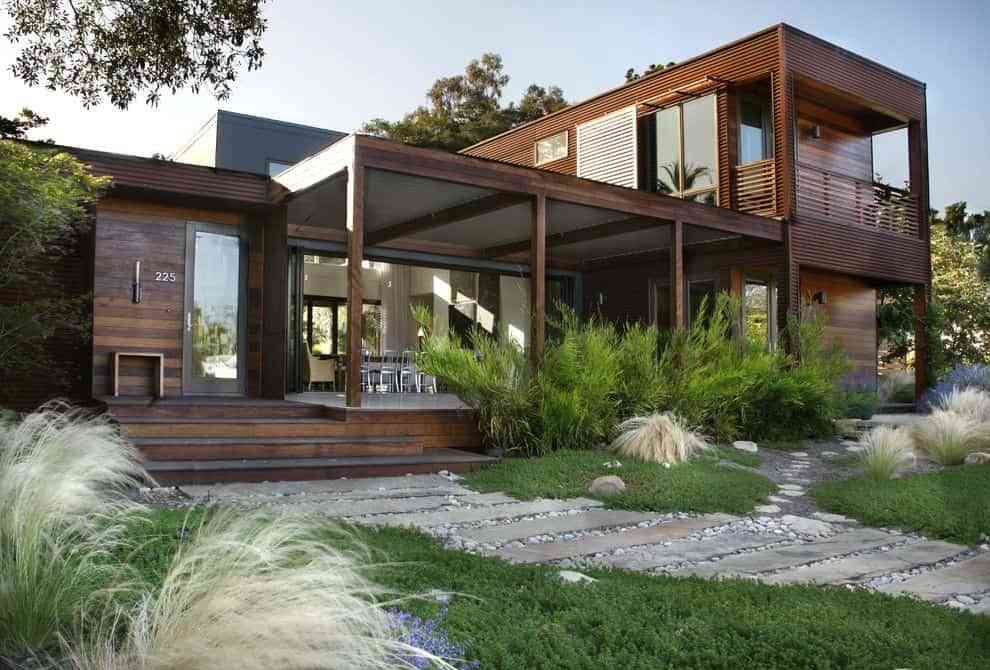 The aesthetics of wooden houses is another of its advantages. You can design and distribute the space according to your tastes and needs. These types of constructions are very popular in the United States, Canada and northern Europe.
Do you want to know what it would look like: Sleeping in tree houses: a unique experience that you will love?
Disadvantages of wooden houses
They count the wooden houses with some inconveniences that you must take into account.
This material needs special maintenance and care. It has to be treated with waterproofing systems to prevent pests, fungi ...
Until recently it was associated with wooden houses with a quality and comfort less than traditional buildings. However, today they can be as comfortable and luxurious as you want to imagine.
wooden cabins
These small homes are more ecological and economic than traditional houses. You have a preconceived idea of ​​idyllic wooden cabins surrounded by stunning landscapes. However, currently the constructions and designs have evolved a lot.
The possibilities of the wooden cabins are endless: as a second residence, for holidays in the mountains, the beach, the countryside ... Even live all the months of the year surrounded by an incomparable natural environment.
They offer the option to change their location. A real dream for lovers of nomadic life! This typology is very popular in the United States.
How to decorate wooden houses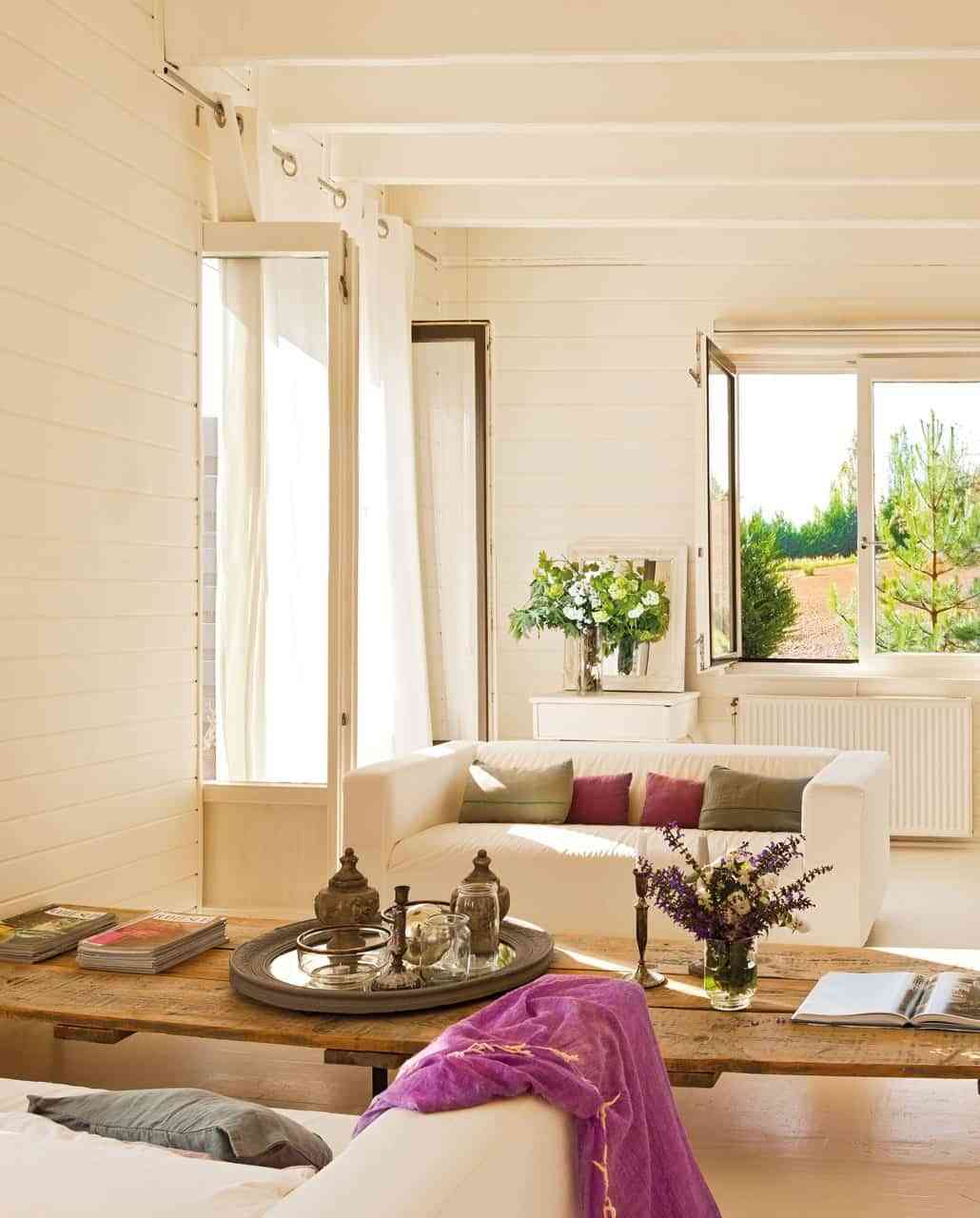 More and more families choose to live in wooden houses throughout the year. So you have to adapt and decorate them to offer a comfortable and cozy atmosphere.
One of the main objectives when decorating the house is to make the most of the available square meters. One of the advantages of the prefabricated houses is that they do not have partitions so that a more transparent space is achieved. These Open areas provide greater visual amplitude and comfort.
It is best to bet on a practical and functional furniture and flee the recharged environments.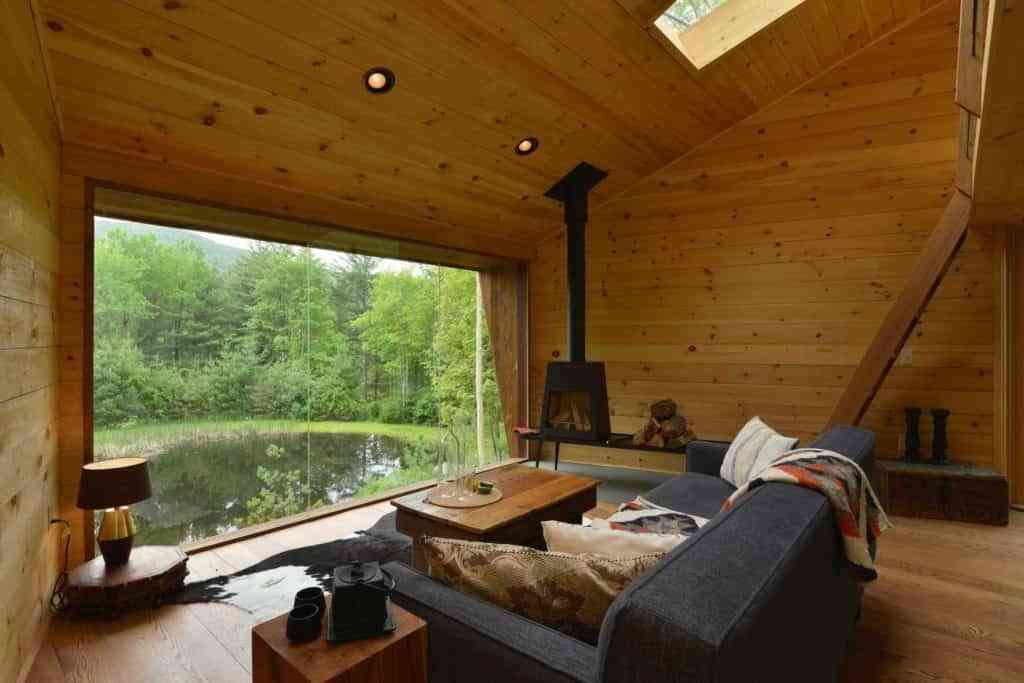 When designing the house, take full advantage of natural light through large windows. You can also peacefully contemplate the idyllic surroundings from your home.
To create a warm atmosphere according to the material, the most recommendable is to choose neutral colors. If the house is small, use shades such as beige, white and light gray. Add a touch of color with the accessories: curtains, carpets, cushions ...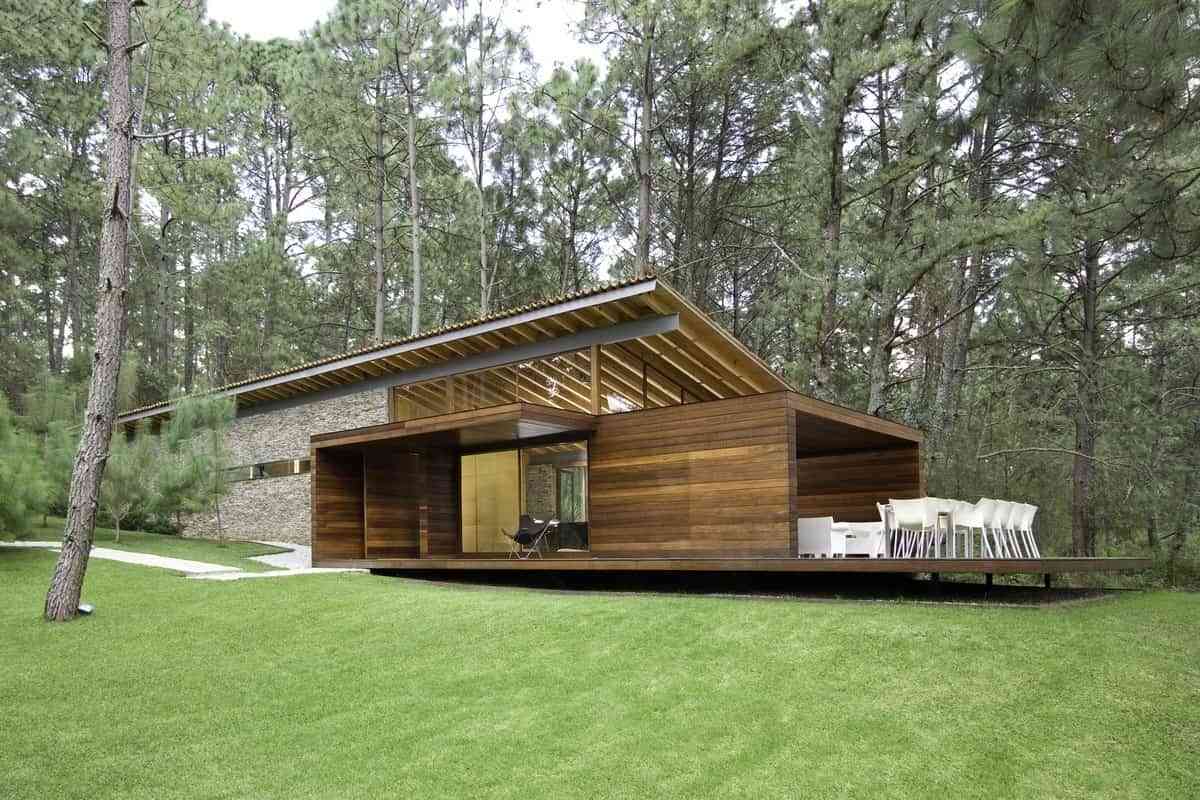 If you want to combine other materials, stone and plaster are recommended for easy cleaning and maintenance.
I bet you natural textiles that bring warmth to the environment, such as wool, linen and vegetable fibers. If you are going to place curtains decántate for light and vaporous models that let natural light pass.
What do you think about the advantages and disadvantages of wooden houses? They are an attractive alternative to consider for many reasons: they are ecological, sustainable and economical. In recent years they have gained in popularity and many people have opted for these healthy residences.