The Swiss study of Cate & Nelson, formed by Cate Högdahl and Nelson Ruiz-Acal, is a constant source of new products and all of them with an original and contemporary touch that makes them unique. We already told you about them and about some of their products, the Oz chair, a chair composed of felt layers of various colors that allowed to have a different chair every day.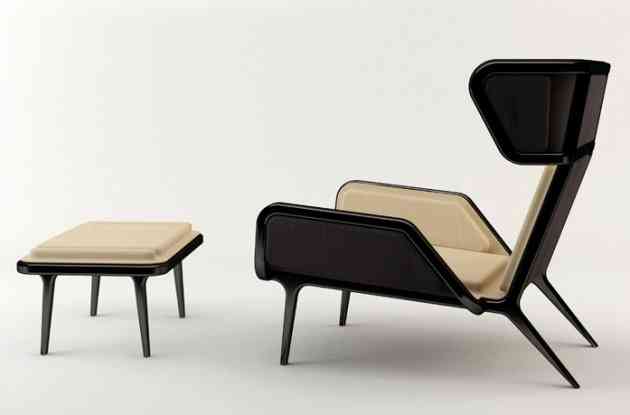 This time it is also about comfort and rest, but this time of an armchair called Veronica. It is a very spacious model, which is characterized in part by the separate position of the backrest and seat, and accompanied by an ottoman chair.
Its main feature lies in the seat and cushions, fully reversible and interchangeable. As? The structure of cushions can be removed from the structure and easily reattached to the other side, thereby changing the color. It is not yet for sale and will be presented at the next Stockholm Furniture Fair.
Further information: Cate & Nelson