For work, for health, for children, for the economy or just because ... there are many factors that can be addressed when celebrating the Valentine's Day. If we are one of the people who will not leave home, we can always create a wonderful atmosphere, very Romantic, in our home.
We will create the best scenario to enjoy the February 14. Transforming our home, giving it a romantic aspect, will be our goal. We will give it elegance and personality.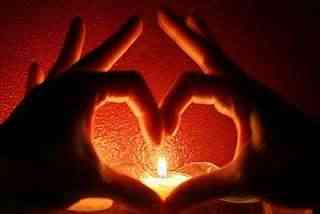 A key point will be the lighting. We will always try a soft and subdued light, never direct. To dim the light we can use colored scarves, in this way we will bring a romantic touch.
We can also use candles, if you are going to choose them you can do it flavored ... think about the aroma that your partner likes. We will use candles, as many times as the occasion requires.
As a rule a vivid red color will be the perfect setting, accessories and details in passion red that give a note of color. We can get cushions, roses, vases, candles or fabrics in this color. We can play with the different shades of red.
Get ready with a dinner if we can, at the table, we will put some special tablecloth and a good cutlery. It is not necessary to prepare a great meal. Think of rich appetizers, second courses and for dessert ... chocolate, cream, chocolates and, of course, you.
Remember that the essential thing is that both of you feel comfortable, a good conversation and a good wine.