Ceramic is an essential material that has experienced a great technical breakthrough in recent decades. And continue doing it! The latest trends in ceramic tile for the home have been revealed in Cersaie 2018, one of the international fairs most important in the sector. Here are some keys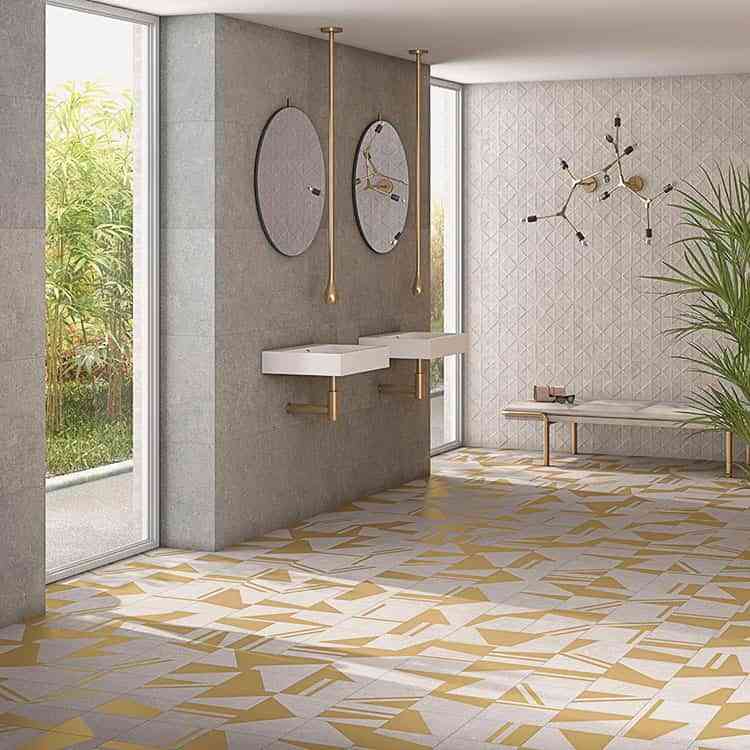 Professionals in the field of ceramic wall tiles for the home, architects, interior designers, decorators, etc. There are many professionals who come to Cersaie 2018 to try to take the pulse of the market, and see what will be the trends that will triumph in the near future.
For all of them it is an unmissable event, since it is one of the most outstanding international fairs. And Spain plays an important role in it, as the great producer and exporter of ceramics that is (nothing less than the first producer in Europe).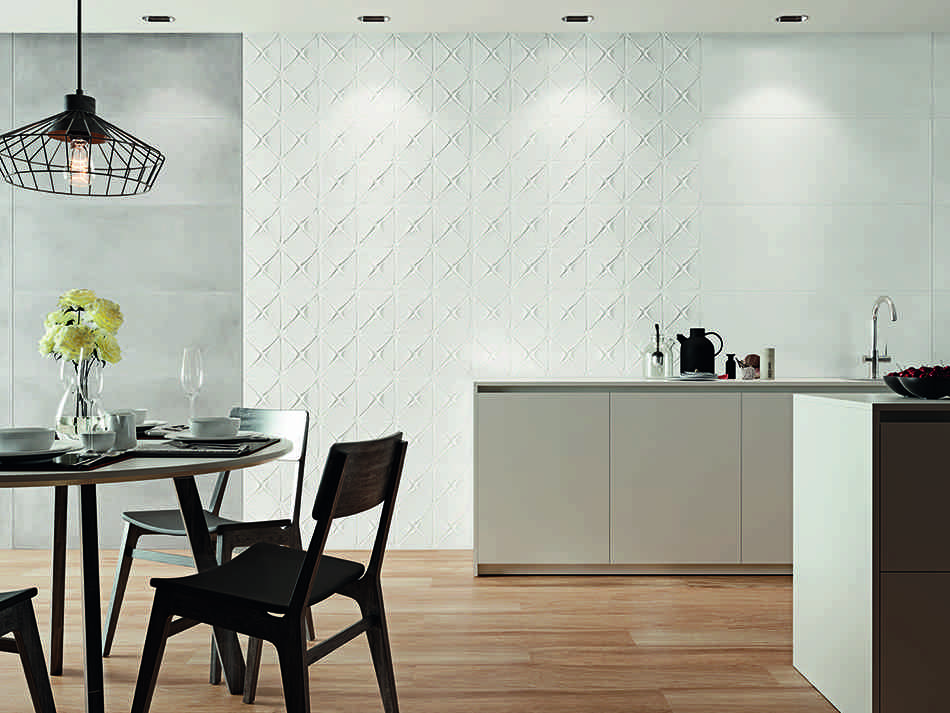 In this edition of Cersaie 2018 have been 90 Spanish companies that have participated in one way or another. There they have presented your new collections, some of which have confirmed what we thought would be trends in ceramics for autumn, while others have surprised us, and for good. Do you want to know what the news is? There they go!
The world of color in Cersaie 2018
This is one of the ideas for the future that stands out in the repertoire of ceramic novelties. Although until now the surfaces pretended to be serene, smooth, monochromatic and luminous, now it is committed to combine different colors and tones.
In this way, both floors and walls They dress in cheerful, intense and vivid colors. They become notorious surfaces, which have much to say, and combine this idea with other trends that have also been revealed in Cersaie 2018. Like choosing geometric patterns in designs.
Geometry of the most vintage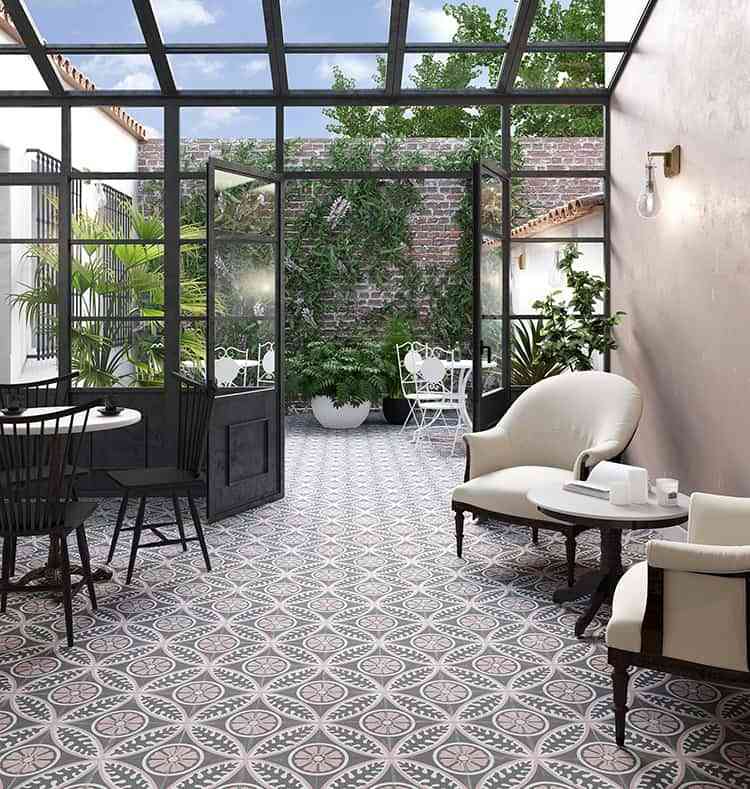 We may be attending a return to geometry. Or perhaps this aesthetic resource has never completely abandoned us. Be that as it may, geometric designs are again of the most rabid current relevance, especially those that remind hydraulic tiles of yore.
This gives the environments a spectacular vintage air, that puts the floors at the head of the most powerful elements of the decoration of an environment.
Mix of textures
Among all the trends we have seen in Cersaie 2018 this is one that I find most interesting. The market tends to brilliantly combining the different finishes and textures, as far as coatings are concerned.
Thus we can see interesting contrasts: polished pieces that coexist with other rough ones. Tiles and flat tiles that are mixed with others with volume, matte coatings with others with a lot of brightness. The key is in the way of combine some pieces with others so that they are surprising.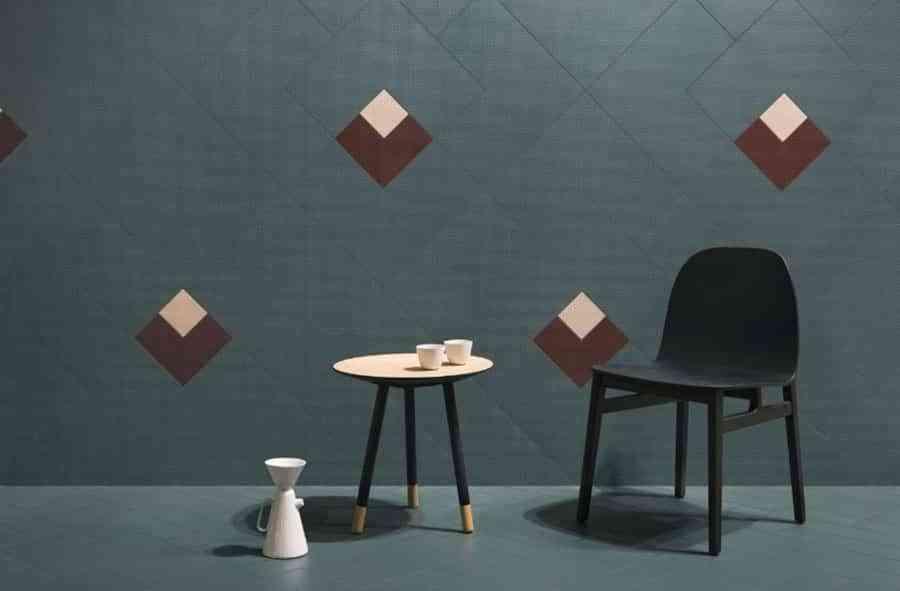 Opting for different textures, and using them in a convenient way, is a great way to differentiate spaces. To delimit them and grant them different functions, enhancing the beauty of floors and walls.
Losing fear of dark colors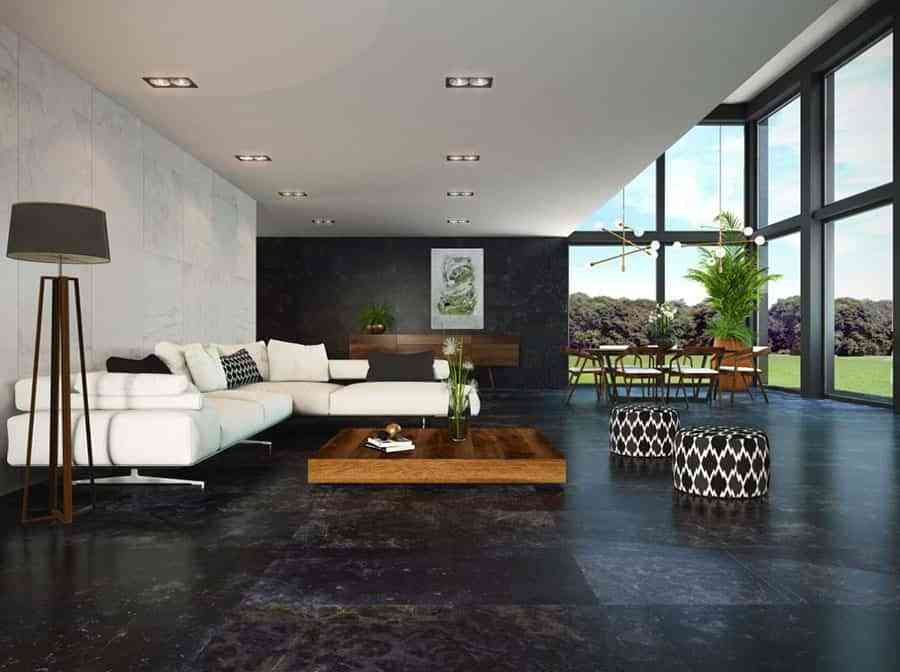 It is one of the proposals that have been seen in Cersaie 2018. Before (and over a long period of time), the majority of the users chose light and bright surfaces for ceramic wall tiles. But nevertheless, the tendency now is to bet on dark tones.
Graphite gray, black, bottle green ... Very elegant and sophisticated tones that contribute to the decoration of the house rich nuances and different textures. They are colors, for example, very appropriate for ceramic coatings that try to imitate the effect of marble or stone.
The taste for the classic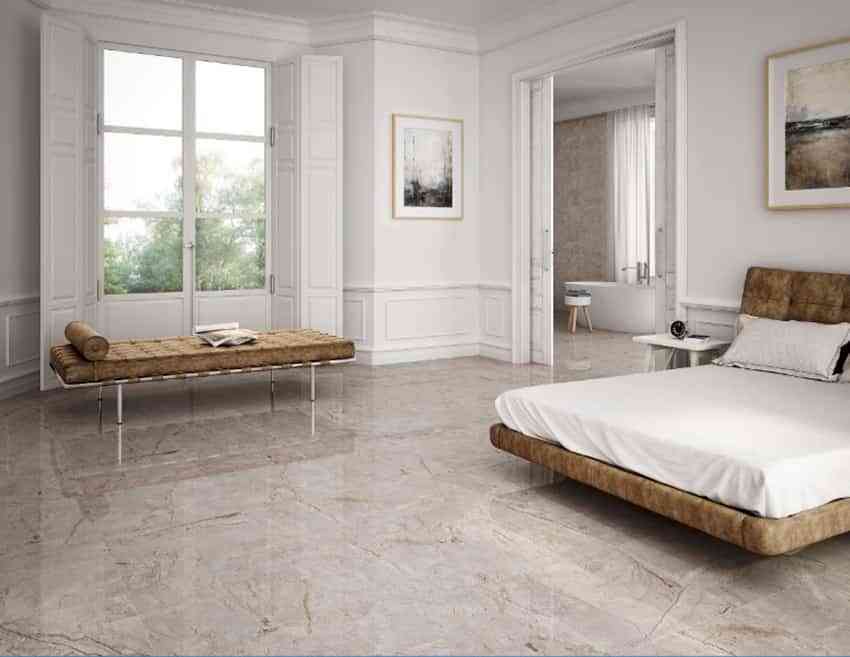 Finally, I would like to highlight one of the keys that was revealed in the last edition of the international fair. There it became very clear that the taste for the classic survives today. And is that the materials and finishes of always are currently the order of the day.
This is reflected in two different aspects. On the one hand, there are many people who choose floors with marble effect. They offer highly polished surfaces with a high gloss finish. This type of ceramic coverings are especially suitable for recreating classic and elegant environments.
And, on the other hand, there is also a certain inclination to imitate terrazzo floors how in vogue they were in the 70 decade. Although it is about recreating this material of yesteryear, the key is to reinvent it. In experimenting with new textures, granulometries, shapes and colors.
The result is classic floors that also add a new and modern note. A current touch that makes them very special.
All these trends have come directly from Cersaie 2018. Now we will have to wait to see what acceptance they have among the general public, which are the ones that devastate and which ones go unnoticed. And to you, what ideas do you like the most?