We had a meeting of friends in our house and we had not really realized how many close and dear people we have around us; the closest and closest. Now most of them have children, like us, and some do not, like you.
The number of guests to the old party is increased and we do not have enough chairs for children or for diapers, and we can not have more because there is no space. There is always the option of living in a house on the outskirts, far from the city ... we could also think of occasional furniture.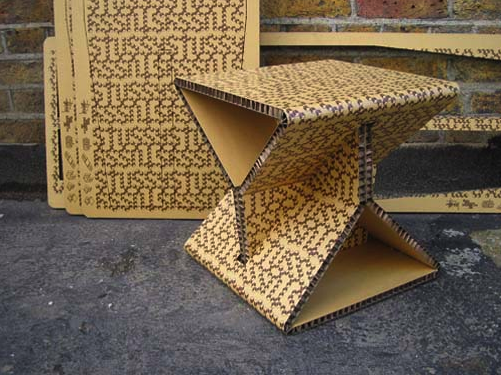 After the success of the limited edition of the STUSSY chair, the British designer BEN WILSON was called by the Japanese headquarters to create an occasional piece to be used as a table in a house.
HEXTABLE is made with two identical parts, which once out of their molds are folded and secured together, creating a very light and strong structure. It is made with recycled cardboard and is completely biodegradable and recyclable. Thanks to the grid that makes up the cardboard sheets, the weight is minimal; They are easy to transport and ideal to be used in logistics.
More information on the Website http://www.benwilsondesign.co.uk/