The people that have a home, we must take care of the details of it; carpentry is usually one of the activities that, on occasion, we have to face to fix, for example, a loose shelf or a drawer.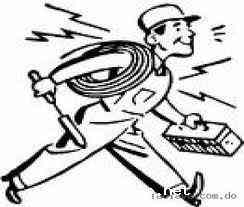 There are many people who are overwhelmed by this activity, having to call someone to do the little ones "Chapucillas" of the home.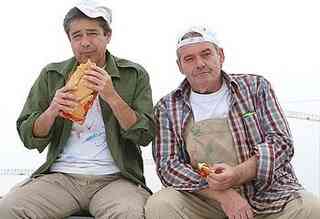 But with interest and a little attention, we will see how we can fix some objects and furniture that have suffered a deterioration or are damaged ... it is not so difficult.
Today in Decoration 2.0 We will see how to change a door. Whether it's spoiled or simply because you want to change the decoration of your home and it does not fit with other furniture.
To replace a door without modifying the frame or the molding, almost anyone can do it. In this way, in addition, we will save some good money.
The first step is get rid of the old door. To do this, open it and place a wedge just below the outer corner, thus releasing weight on the hinges.
Now we will lift, with force the door and we will remove the hinges from the frame and the door itself.
Now we will replace the hinges to the frame, but this time with the measures of the new door and with long screws that go through the wall.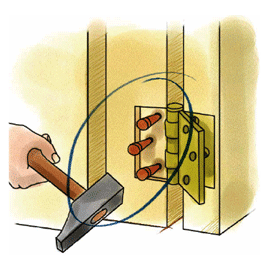 Now we will use the same guide as the previous door. This will help us to mark over the edge of the new door the place where the hinges will go. Remember that the plant should go right in the middle of the other two.
We will take a chisel and with the help of this we will try that, the hinge, be just flush with the door, we will fix it with wood screws.
Last we will place the new door.