They were in fashion a few decades ago and today they are back loaded with the Nordic style. Herringbone wood floors are classic and timeless. Discover which are the keys of its charm and why they captivate us without remedy.
El herringbone parquet It is not something that arose two days ago. Rather it is a way of placing the wooden boards to form the pavements that is centuries old and had a boom in our country three or four decades ago. Today the floors of herring wood return to be trend. You want to know why?
Although many people may seem somewhat outdated, I find them to be great, capable of creating a decorative effect. I love that way of structure the floor in zig-zag, to the purest Chevron style. And I'm not the only one who thinks that way, since many of these spiked wooden floors are starting to be recovered by those who want to give them a second chance.
What are they and how are the wooden floors in herring installed?
Parquet is one of the most special and beautiful floors that can exist. It's about a wooden pavement composed of slats (of one or another measure) that are placed together to assemble a kind of platform on the floor. And one of the most stately, elegant and classic ways to place the material is do it in spike.
The parquet in spike is that wooden floor whose slats are placed forming an angle of 90º. The result is a beautiful zig-zag composition that today transmits a great sense of elegance.
This type of herringbone wood floors originated in Europe back in the sixteenth century. In fact they are present in many palaces and historical buildings of the past that we have been able to visit. And for a long time that has happened, and although this type of floors has had high moments and others in which it has been seen more insulted, the parquet in spike is a timeless floor that never gets old.
With other materials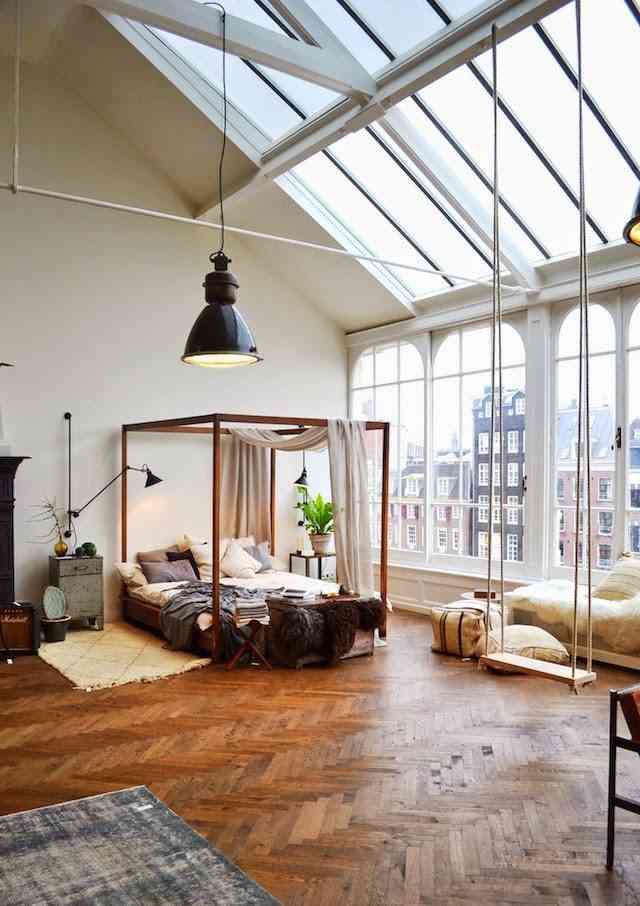 Until now the floors of wood in espiga used to be of massive tables, what is known as parquet. But now we can reproduce that placement scheme with other materials like laminates or ceramic tiles that imitate wood and that are available in elongated formats as if they were slats.
With either of these two materials we will achieve a very decorative and special effect. In addition, we will reduce the cost of labor considerably. Keep in mind that the solid wood parquet that used to be installed so cheerfully is today a rather expensive material to pave the ground.
With regard to the installation of herringbone parquet, You have to know that the process is not too easy, so it is convenient to resort to an experienced professional. The most complicated thing is to pave the area of ​​the doors (that will have to be previously removed and then adjusted so that they do not rub), cut the boards to the appropriate size when necessary, install the skirting boards, etc.
Therefore, do not complicate your life and resort to an expert if you want to install parquet and not die in the attempt. And the same happens with maintenance. These types of floors are quite resistant, but sooner or later there will come a time when you will realize that they need a good stabbing and varnishing later. Think if trying to do it yourself (even if you're a handyman) is going to be a good idea.
How to achieve different effects with herringbone parquet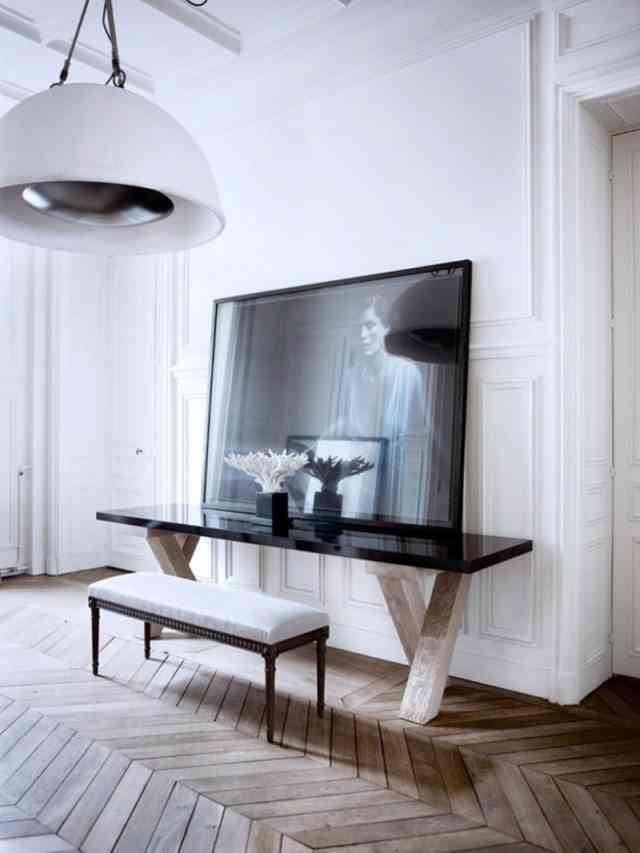 The parquet in spike imposes a visual scheme in the very attractive floor, able to endow with a great dynamism to any space. To begin with, we can differentiate our spike floor according to the way we want to install it. exist several options to place it, depending on the thickness, number, shape and length of the tables.
El double-tang parquet, for example, it is forming the scheme using two tables instead of one. The French spike is another option when placing it, although it has the particularity that the tables are cut to miter, manually, which increases the difficulty and the cost of the installation.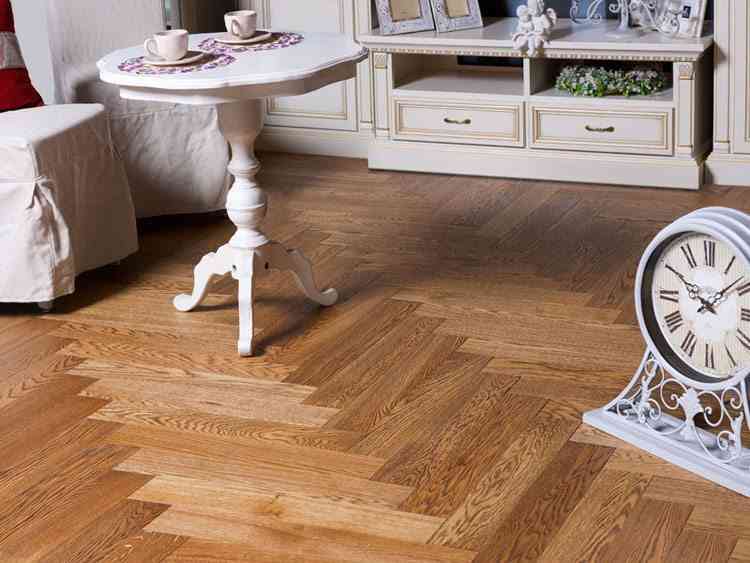 Another aspect that differentiates parquet floors in spike is the type of wood to choose, what directly affects the color. A lighter floor is very good, for example, Nordic spaces, bright and natural. The dark wood floors are perfect for classic and stately environments.
As well the finish is important. Natural wood is very suitable for rural and rustic style houses; the aged effect looks great in vintage air spaces and the varnished finish adds elegance.
Whatever it is, and choose the option you choose, get yourself a nice herringbone wood floor for your home and enjoy it.