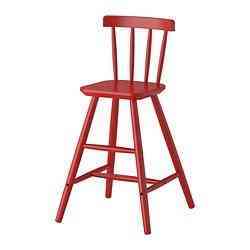 Children's chairs by Ikea, the children want to participate in the activities of the elderly, they want to share with them at the table at meal times, and they want to feel older. For those who have children at home, it will be best to make chairs for children that allow them to feel comfortable and safe with the family. These beautiful chairs are from Ikea, and with qualities that we are sure, they will love it.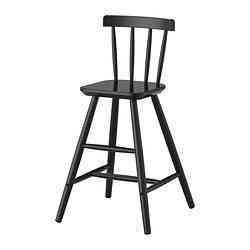 It is a collection of children's chairs Ikea, called Junior. They are called Agam and allow children to be placed at the right height on the table. They have a price of 39.99 euros and measures width 41 cm, bottom 43 cm, and height 79 cm. The width of the seat is 28 cm and the seat depth 29 cm while the seat height is 52 cm.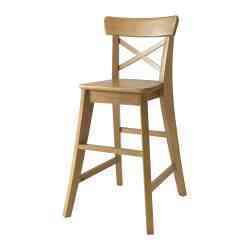 These children's chairs they require assembly, and for this you can access the Ikea website where there are instructions. It is a product congruent with the protection of the planet because it is recyclable. For its maintenance it is required that it be cleaned with a cloth moistened with a mild soapy solution and to dry with a dry cloth.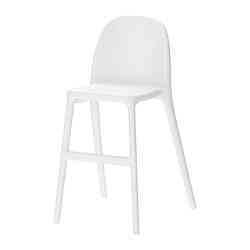 The product is manufactured, the seat in solid Birch wood, acrylic paint and the backrest with molded beech plywood, acrylic paint. This chair from the previous image has a price of 35.99 euros. The chairs They are in white in two designs, red, black and aged wood color, so you can choose the color that best suits our decoration.
With the new year we can surprise our boy or girl, with a Retro American that will allow you to integrate easily into the family environment. And these chairs have been manufactured with high quality standards that allow us to have confidence, that our child will have a chair in which to feel comfortable but also safe. And the chairs themselves, are durable.