Now that the good weather is here it is time to enjoy our outdoor spaces. For this reason today we will talk about an article that can not be missing in our summertime meetings.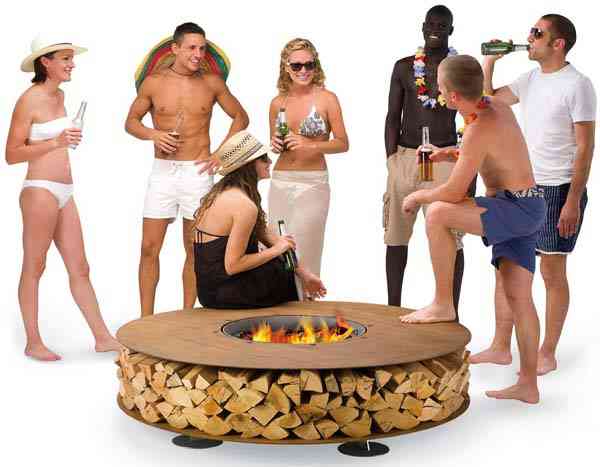 AK47 It is a beautiful outdoor fireplace that will help us decorate our outdoor areas. An exquisite piece that will steal the heart of more than one of our guests.
AK47 has a round design, because it is inspired by the concept of the meeting. The piece is made of steel and has modern lines that will give our spaces that contemporary touch we are looking for.
As we discussed earlier, this fireplace looks for the union circle, that is, thanks to its rounded shape it is a piece that helps to promote communication between people.
Very easy to disassemble, the AK47 fireplace will provide a relaxed and relaxed atmosphere with the dance of the flames. AK47 It is a simple wood fireplace, equipped with a beautiful artistic decoration that will dazzle everyone. In addition to using it as a chimney, adding the grill we can get a curious barbecue to celebrate summer nights. Delicious!
To finish it is enough to take the embellisher and cover the chimney, ready to protect it from the rains.