Painting the walls of our house is a task that we all have to tackle sooner or later. You may prefer to entrust the job to a professional. But if you decide to do it yourself you will have to take into account a long list of aspects. One of them will be the type of paint you need for your walls. Today we tell you which are the most appropriate in each case.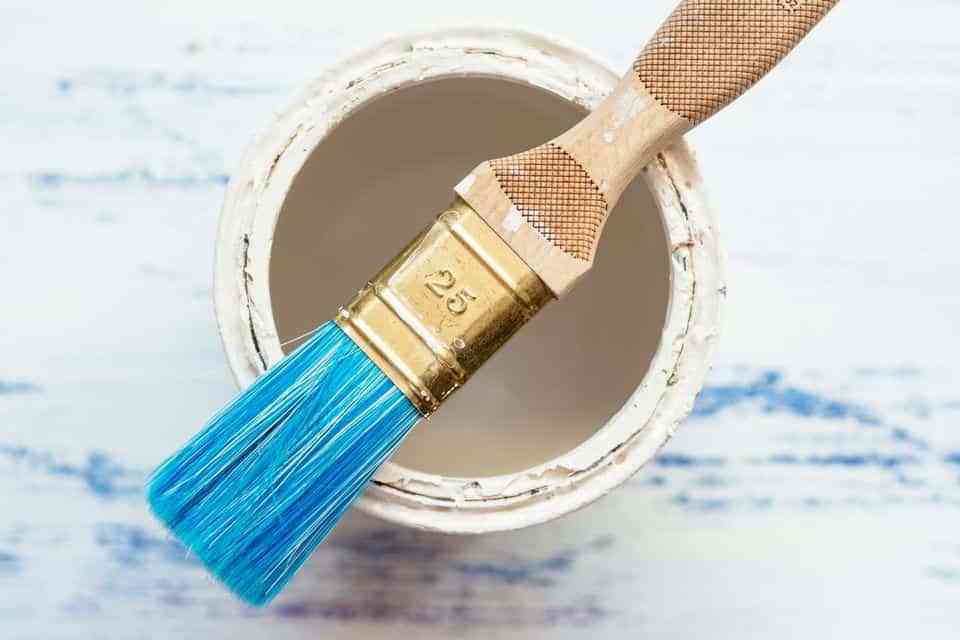 From among the list of DIY jobs that comprise the maintenance of a house, renovating the walls is one of the simplest. At least, it is one of the jobs that you can do yourself with acceptable results in most cases. Choose the type of paint properly What you need will be one of the factors that influence the success of the adventure.
Information is power, in so many aspects. And also in DIY issues like that of paint the walls of your house. Therefore, my first recommendation is that, if you decide to do the work yourself, look for all the information you may need. From the form of prepare the room, the correct technique that you will have to follow, or the most appropriate type of painting in your case.
Today we want to review the different kinds of paintings that exist for the walls. We will see which are more resistant, washable or suitable for a given space. So you can choose with knowledge of cause.
Do you know what kind of paint you need?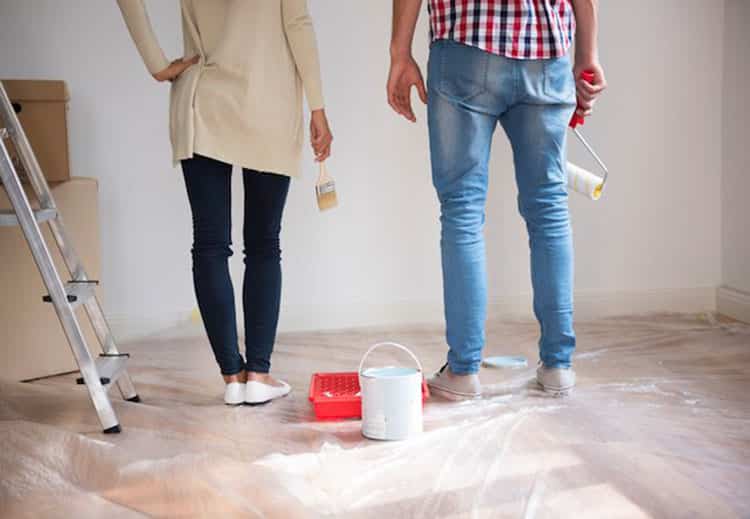 When it comes to painting the walls of the house, a useful tip is that invest in a quality product. Since you are going to do the work yourself and you are going to save a few euros when doing it, choose a good painting even if it is a little more expensive. The result will be much better and the walls will be longer in perfect condition.
We start from the base that you want to use plastic paint, since the option of tempering has been practically in disuse. With plastic, being washable, you get much better maintenance. There are also other options, such as acrylic enamels (water) that we will talk about later.
In any case It is advisable to choose high washability paints, that they can be cleaned with a damp cloth without deteriorating. This is especially important if you have small children at home. Is it your case? Well then I do not need to tell you what they can get dirty with their hands ...
Durable and resistant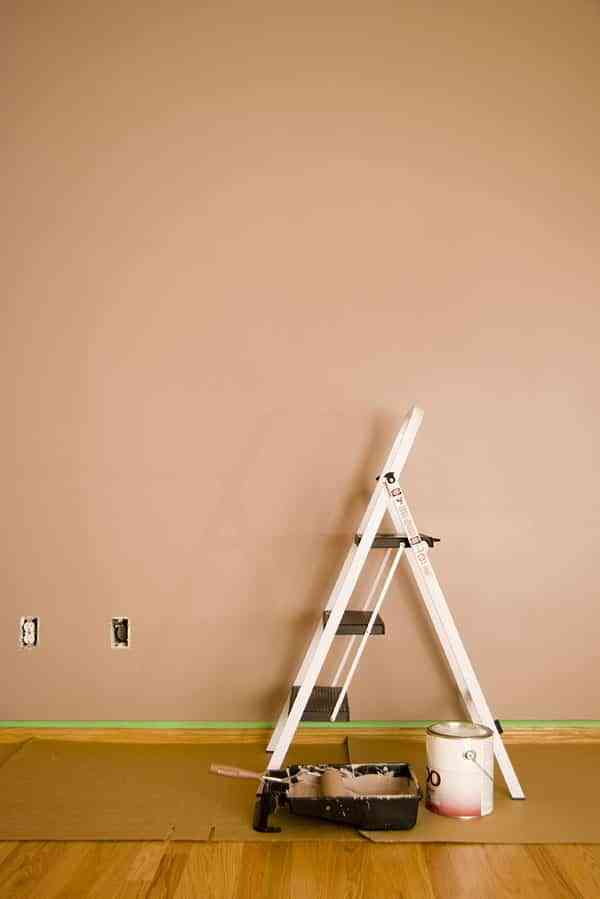 One of the products that have proven to be more resistant, when choosing the type of paint for the walls, It's the acrylic enamel. It is used for different surfaces and objects, but it is also suitable for walls since it can be applied on plaster without problem.
Being acrylic dries quite fast and does not smell so it can be used indoors. And if it is true that it is more resistant than plastic paint, it is also true that it's more expensive
In any case, there are very resistant products capable of repelling stains, thanks to a special component that include. They also withstand friction and even many cleaning products. They are a great alternative for conflictive spaces such as children's rooms, kitchens and a lot of use area.
The latest in paintings for the house
In what refers to the type of paint we can choose to decorate our walls, the thing has advanced a lot. Nowadays there are very specific products, to cover a myriad of needs. Like anti-imperfections paint which is perfect to disguise any irregularity in the application, roller marks, etc. Very suitable if you are going to do the work yourself and do not have much experience in the task.
Another kind of pretty new paint is the photocatalytic, able to clean the air of toxic particles. Amazing, do not you think? It can be applied on any surface and eliminates odors, viruses, bacteria, microorganisms, etc. To be used in spaces where people with certain types of allergies live.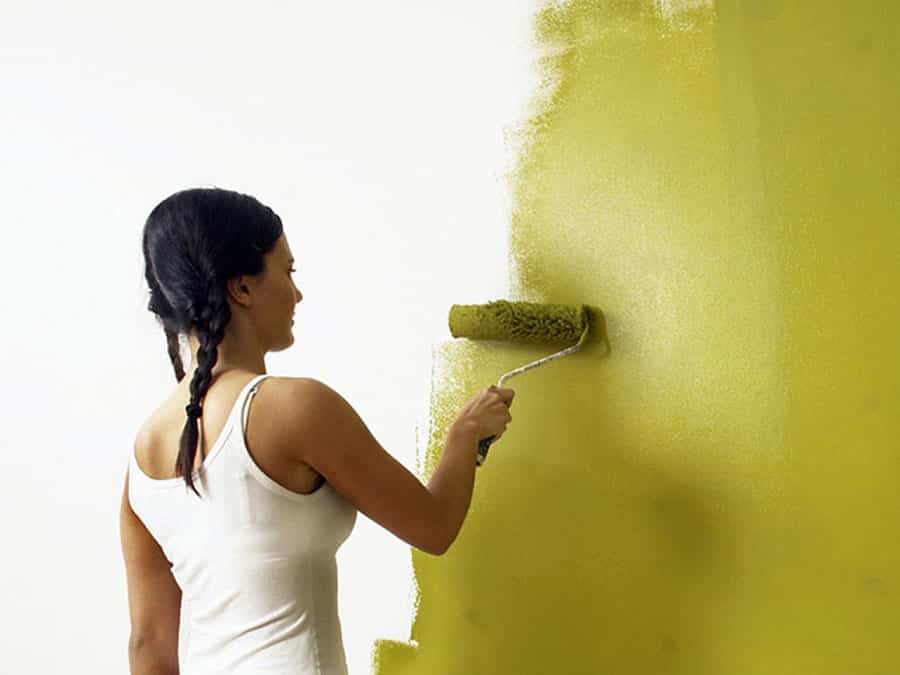 Also, today you can paint your walls with products that give you Many alternatives when decorating: Magnetic painting to magnetize the wall, slate, of which it is illuminated at night, etc.
For wet areas
In concrete spaces with a high degree of humidity, such as the kitchen and the bathroom, the best is use anti-condensation products. This type of paint reduces the steam that forms in these spaces and supports much better the humidity of the environment.
In addition, they resist mold and mildew, so it will last much longer in good conditions. Further, They are easy to clean (Just pass a wet cloth), which is an advantage to consider.
As you see, you have a wide repertoire of products to choose from, in what refers to the type of painting. So you can decide which one is best for you. Let's do it!