The chimneys and stoves are a excellent alternative for Heating systems Traditional. With the added value that they are unique to create Home feeling And what about its undoubted decorative appeal. But it is that they also exist business that provide un clean heat and they are a very profitable option to heat the home. With so many advantages, the idea of ​​enjoying this winter in the heat of one of these designs is really tempting. Or not? This post goes from that. How to choose the perfect fireplace for your home.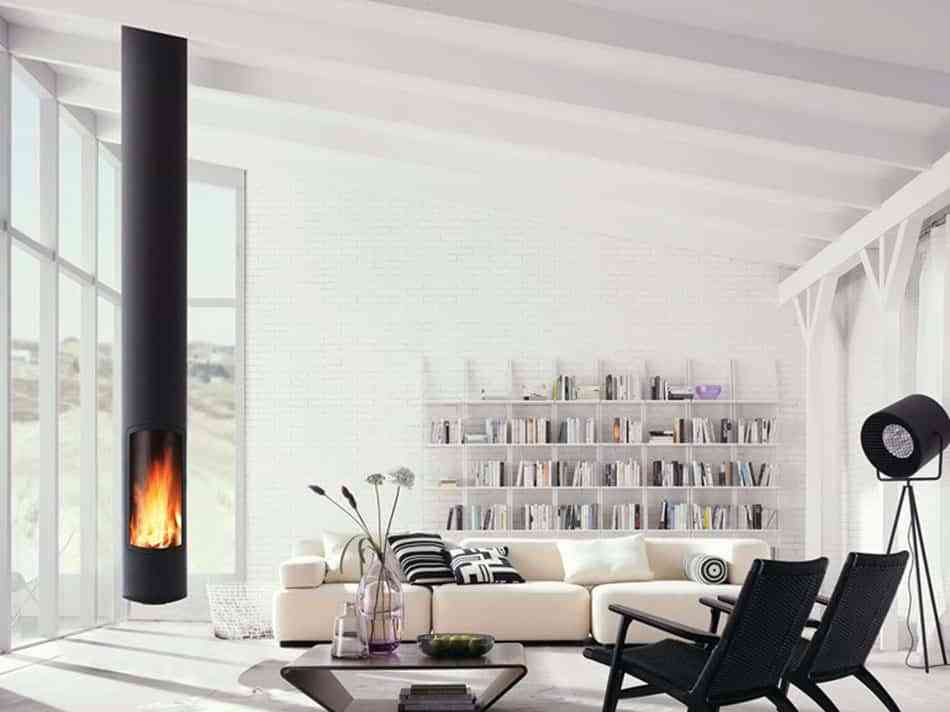 If we are sincere, having a fireplace in the living room of our house is the dream of many. So it's more than likely that it's yours too. Today we are going to tell you throughout what you would like to know to choose the perfect fireplace and decide install it this winter. You're still on time.
It is a reality that in the market it is possible to find an infinite number of types of chimneys and stoves. And that complicates the choice terribly. When choosing, you have to be very clear about the main domestic needsWe want to cover. That is to say, No. let go alone for our aesthetic preferences. As tempting as it is.
The importance of space to choose the perfect fireplace
Know in advance the space What we want warm up with the fireplace or stove it's crucial to find the most appropriate model. Maybe your idea is to make it the only hot spot for the room. Or you would like it to provide warmth to more rooms. Even that it was the heating system main of your home. There are many possibilities.
Open fireplaces of all life. Metallic designs that do not require a chimney hole and only need a smoke outlet. And the last of the last: Stoves that feed on biomass and they install easily. Choosing the perfect fireplace is a full-fledged project.
The moment to install it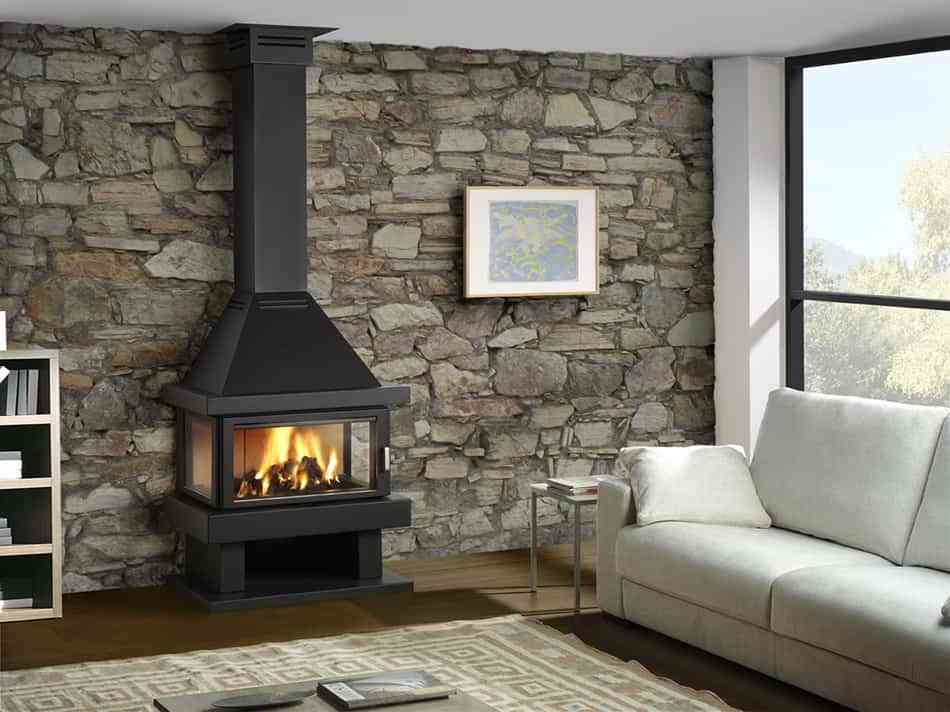 When thinking about your installation, do not worrys Yes No accounts with un chimney pit ni un flue pipe at home already made. The option to make them from scratch is great. So you can build them with the most appropriate size and according to your tastes.
Have you already decided at what point in the room or any other room would you like to place it to enjoy your vision ?; Is there enough space to do it? They are other key questions that you should not stop thinking about it so you can choose the perfect fireplace.
The most ecological and efficient options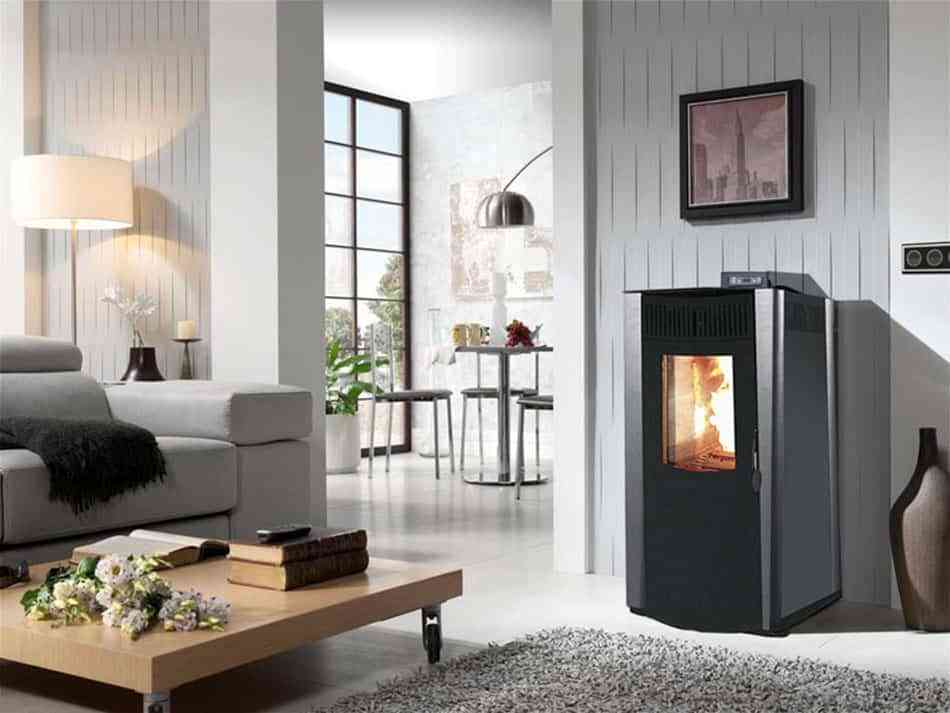 To me, particularly, I love the stoves y pellet thermostats. It is likely that they sound to you or have spoken to you about them. But maybe you do not know how they work or how they are. I am not exaggerating the least if I say that they have been an authentic innovation in domestic heating. They're a highly ecological solution. Surely you will like to know that they guarantee a high calorific power, important environmental and economic benefits and high energy efficiency; more than 80%.
Within this innovative family, there are Different types. There business that work through Wifi y air heaters. These are the most ecological and efficient because in addition to working with biomass, they can also do it with crushed almond shells and olives bones. Now, not all models admit this possibility. So take note of these stoves if choosing the perfect fireplace means for you to look for a very sustainable and cost-effective solution for your pocket.
Great to take advantage of small corners
Another reason why I love them is because there business that they occupy very little, perfect to take advantage of a corridor or a passage area. Stoves or thermostats, both are ecological, efficient and clean options. Apart from that, to get the most out of it, the important thing is to opt for one model or another according to the number of rooms we would like to heat up.
Thermostats are Thought out to provide heat to the stationwhere they are installed y in addition to rest de the Room of the house The reason? They are prepared to work with heating systems of water radiators. More advantages to highlight. They can heat homes up to 200 square meters and their heat efficiency is very high: between 85% and 95% of the heat generated.
However, pellet stoves are the ideal solution when our goal is give heat of form individual to one or several rooms. It's up to you.
An optimal solution for any type of housing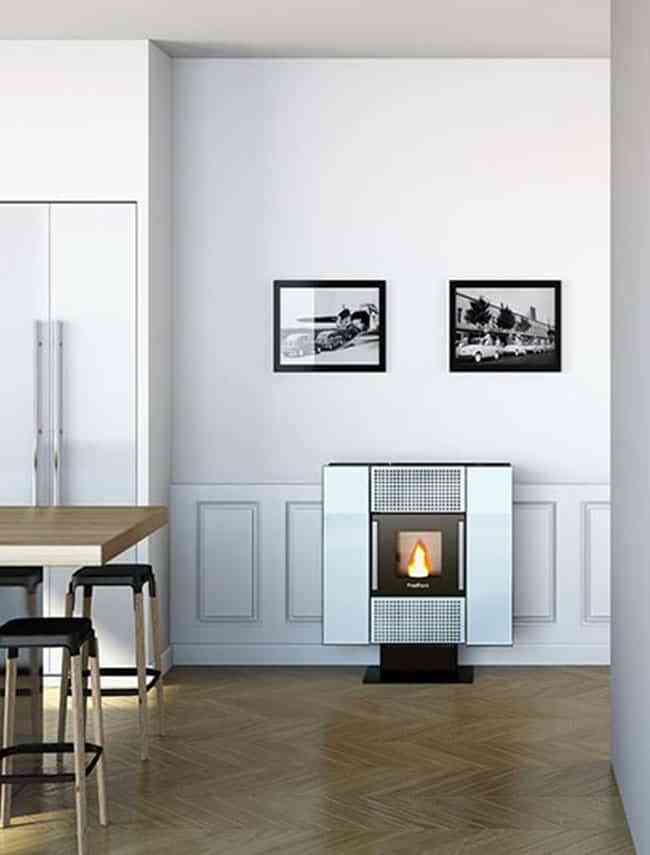 It is possible that at this point of the post you are wondering if pellet stoves and thermostats fit into your home. Yes can be installedr on floor or alone in homes individual. The answer is that in both. However, for their correct installation they should be placed in places where it is possible to put an air outlet and there is an 220 V outlet nearby.
Other aspect very important is how to perform expulsion of their gases. It will depend on the type of housing. If you live in an independent house, the ideal is to pass the exit through the wall where you are going to place the stove, and not by the facade. But if your apartment is part of a community of neighbors, the current regulations require the release of the gases from this fuel through the roof or roof of the building.
Some information about pellets
And now that I have told you the main advantages and benefits of these stoves, it is the turn of your main fuel: pellets Stay with your name. It's about a fuel de organic origin and sustainable vegetable, cleansed y cheap. As for their appearance, they are small granules that are formed by sawdust and pressed shavings. And finally, you will surely love to know that they hardly generate soot and ashes, which are biodegradable and suitable for use as fertilizer.
What do you think, have you already decided?