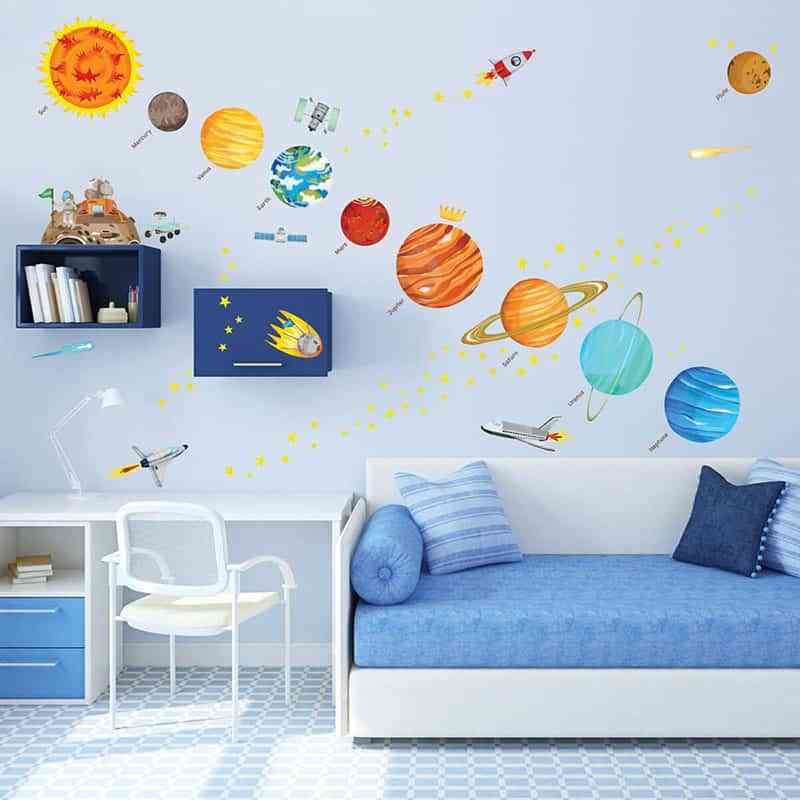 Want decorate the children's room in a fun and educational way at the same time? Here are some great ideas to get walls that teach. A very original way to personalize your room. You will get a fun and original touch that will also motivate them to learn.
Decorating the children's room is really fun, especially thanks to the multitude of resources we have at our disposal today. And if you want to put a special accent to the walls, there is an alternative to painting them in colors. It is about choosing wallpapers, vinyl or posters that decorate them while providing knowledge to children. The key? Choose walls that teach as beautiful as these.
If you are a father or mother you will surely have taken on the task of worrying about your children's learning. You want them to have the best education, and that includes many other things besides worrying about going to a good school. It consists of watching (if possible in an overlapping and not too obvious) to do their homework every day and to prepare their exams early. Have at hand all the resources they need to learn: books, materials, educational games, etc.
Today we bring you some great ideas to make a contribution to the education of your children also in the decorative plane. Is about decorate the walls of your room with illustrations or designs that motivate them to learn since they are very small. Look at the ideas chosen.
Walls that teach letters and the alphabet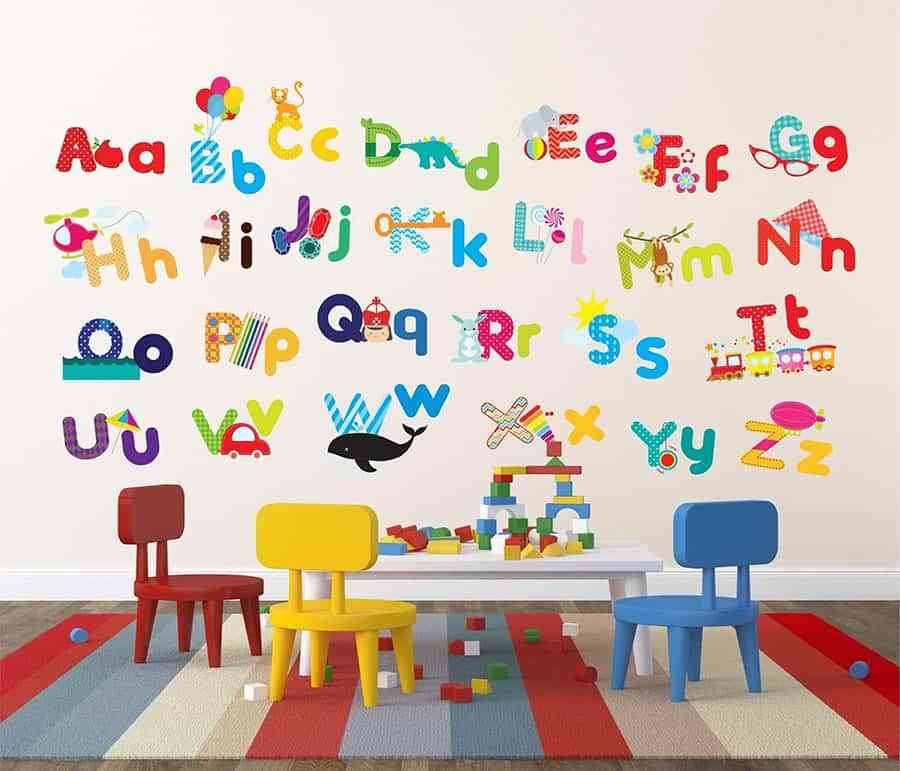 If you want your little one to learn the letters soon, this may be a great idea. It's about decorating the main wall of your room with a nice and colorful vinyl of the alphabet. Not only does it teach you, it also decorates your room in a special way.
The cheerful colors and the figures that accompany each letter will motivate you to learn them. He will do it almost without knowing, from A to Z.
Learn to count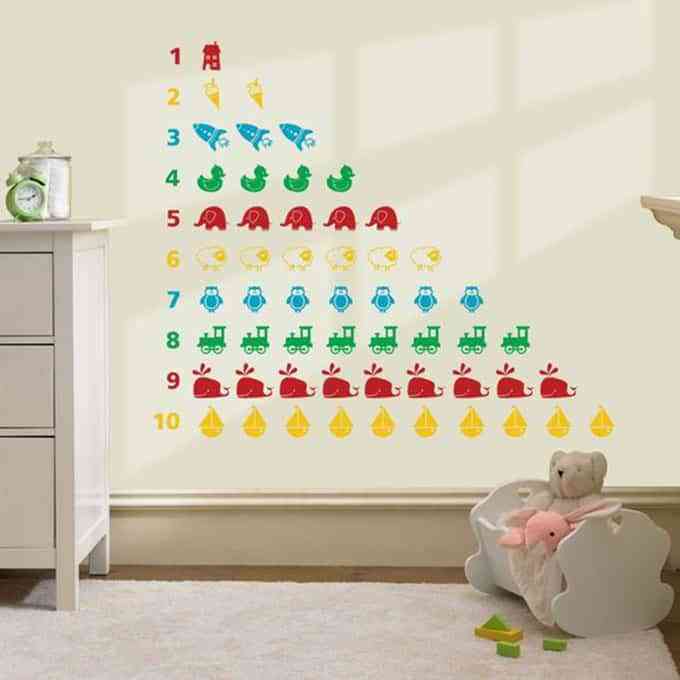 First it will be the numbers from 1 to 5, then it will learn up to 10. And so ... to infinity and beyond! Decorate the walls of children's rooms with vinyls of numbers It is always a good idea. And more if the quantities are also represented as in the model of the image. It will be a very effective aid so that they can easily acquire numerical and mathematical concepts.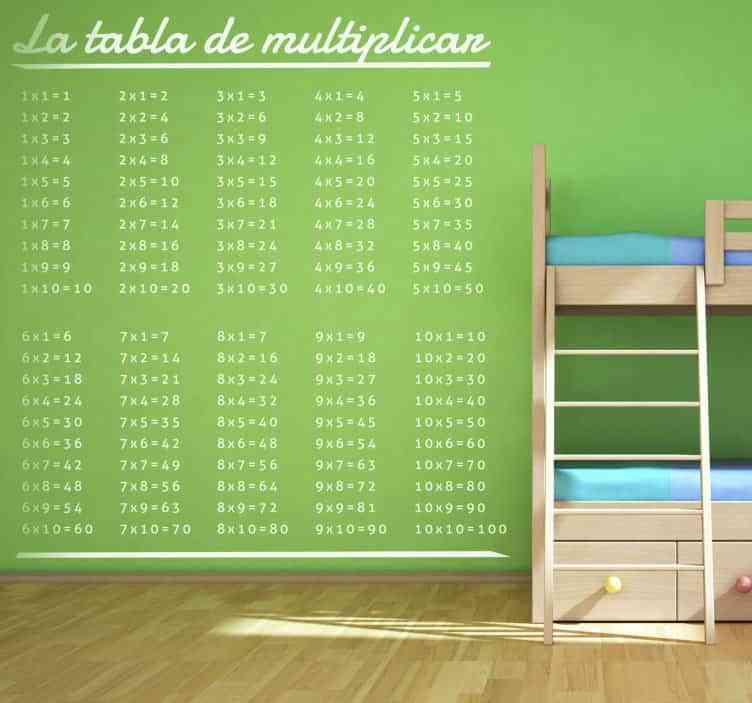 And for those who are a little older, nothing like putting them on the wall the multiplication tables. They will memorize them in a pispás and they will review them daily. Thus it is impossible to suspend the mates!
The solar system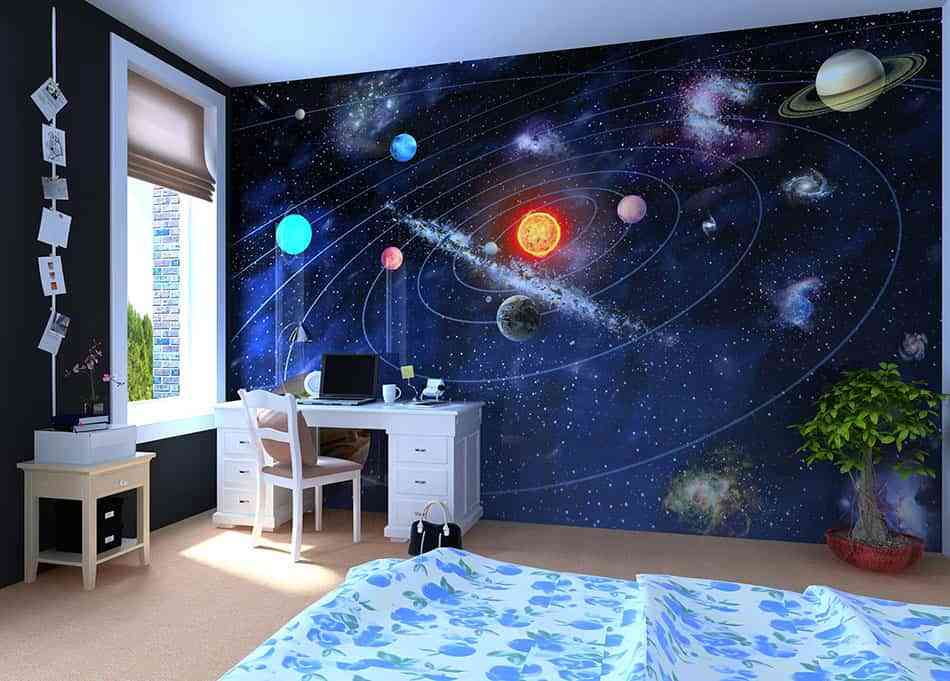 Kids love it learn the solar system. The stars, the planets, the sun ... A mysterious world full of beauty that they are passionate about. Imagine what you may like to adorn your wall with an original illustration of space.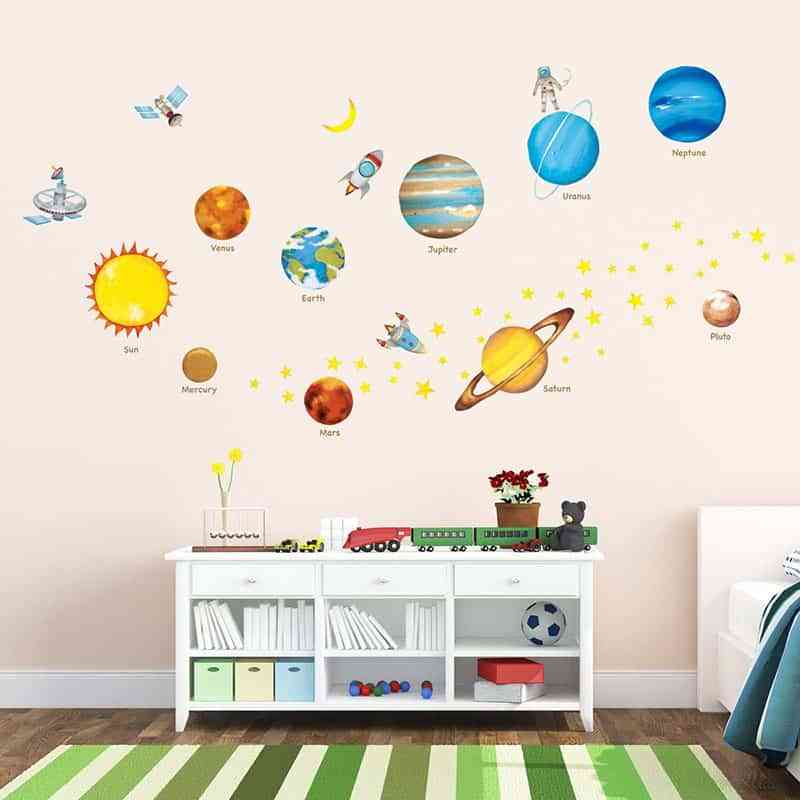 It is a great way to awaken their curiosity, to motivate them to want to know more about space, the Universe and, consequently, many other related topics.
The wonderful world of maps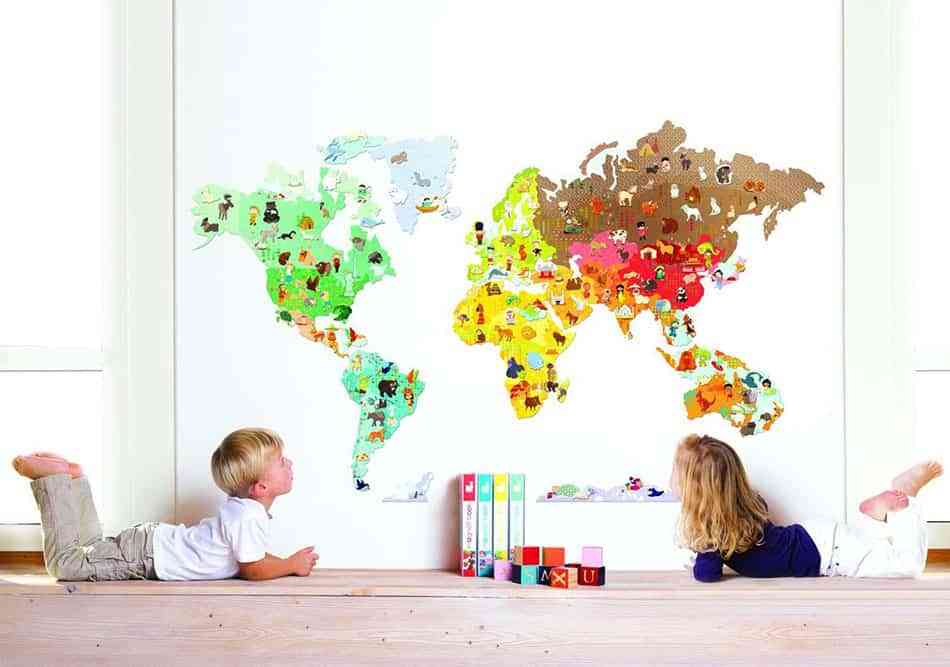 I'm passionate the maps. They are for me, as well as a useful instrument in any expedition, a most decorative resource for the house. And not only for the children's rooms, but also for the rest of the spaces in the house.
What concerns to raise walls that teach, maps have a lot to say. They are the perfect tool to open the tender children's minds to a whole world of options, resources and possibilities. Children realize from childhood how big is our world, the different continents and countries that exist, the great variety that encompasses the planet Earth. And that is always something positive.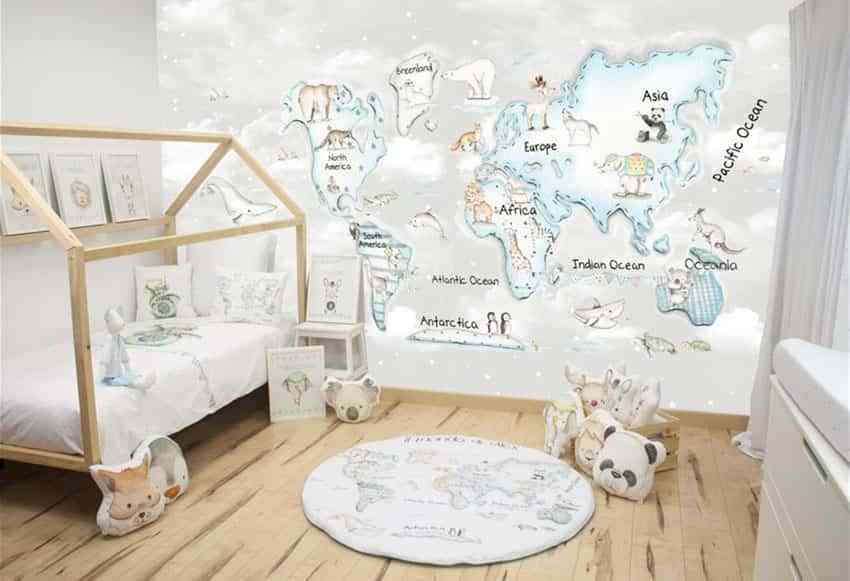 On the other hand, the maps are great from an aesthetic point of view, and You have endless different options to choose from: with more or less color, with vintage air, with illustrations and drawings, etc.
The periodic table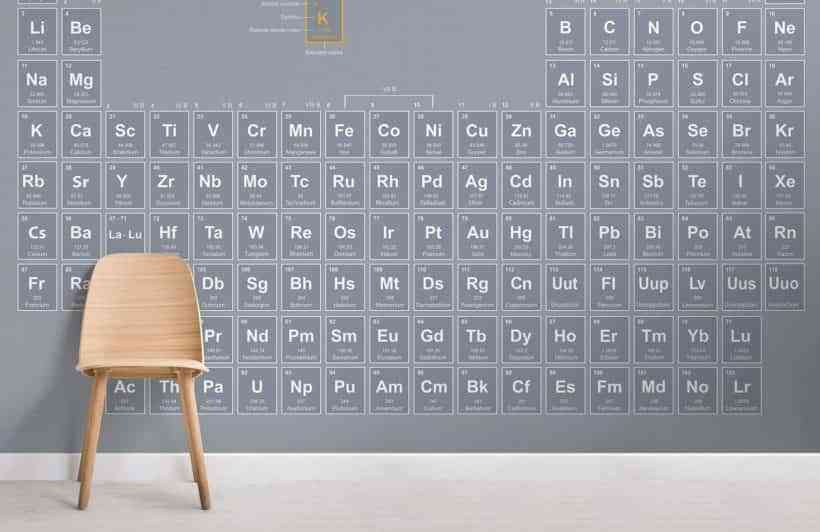 Symbols, numbers, names, etc. The periodic table It is not the easiest thing in the world to remember. Therefore, helping your children with a poster or a vinyl like this will always be a good idea.
One thing to keep in mind is that the vinyls can have a temporary character. That is, you can place them on the wall you want and remove them when your children have moved to another stage and no longer need them. If they are quality, they will not leave a mark on the wall.
As you see, you have at your disposal a wide repertoire of ideas to choose walls that teach to decorate the children's rooms. You just have to choose what kind of knowledge, by age and preferences, you want to instill in your kids. In any case, all these ideas are original ways to decorate your room.