Do you want to know how you can bring color in your bathroom in a decorative way without falling into the shrill? Today we give you all the keys so that you can achieve it without problems. You can make the bathroom a fun, cheerful and very special space.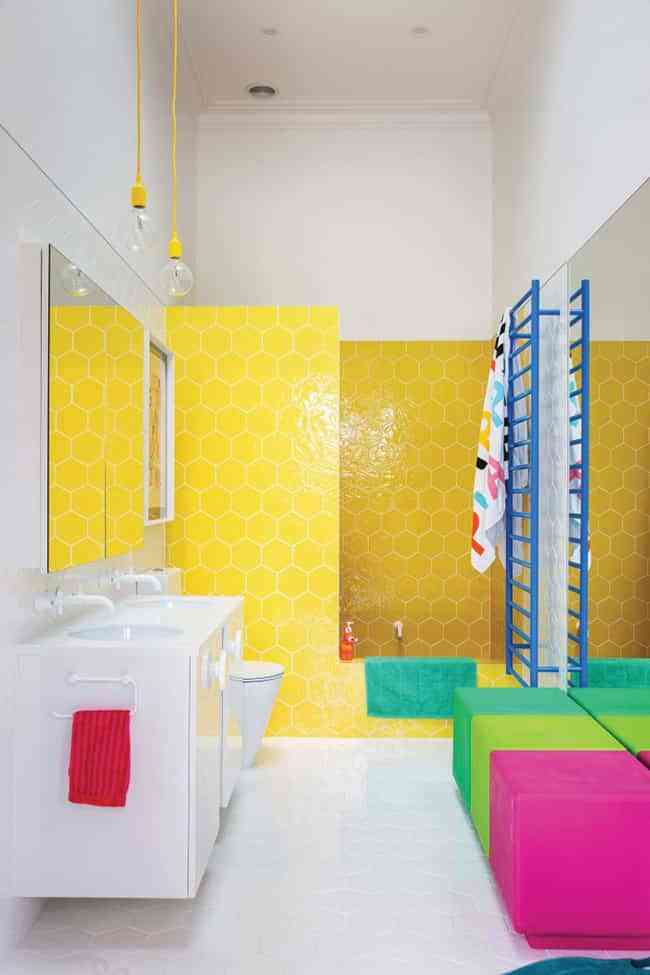 White is one of the most used colors when decorating a bathroom. It is elegant, bright and modern, and one of the most used tones in spaces of minimalist style. However, there are other options diametrically opposed and equally inspiring. Like putting color in your bathroom to Create a dynamic and cheerful atmosphere. Discover how you can get it.
A plus of energy and color in your bathroom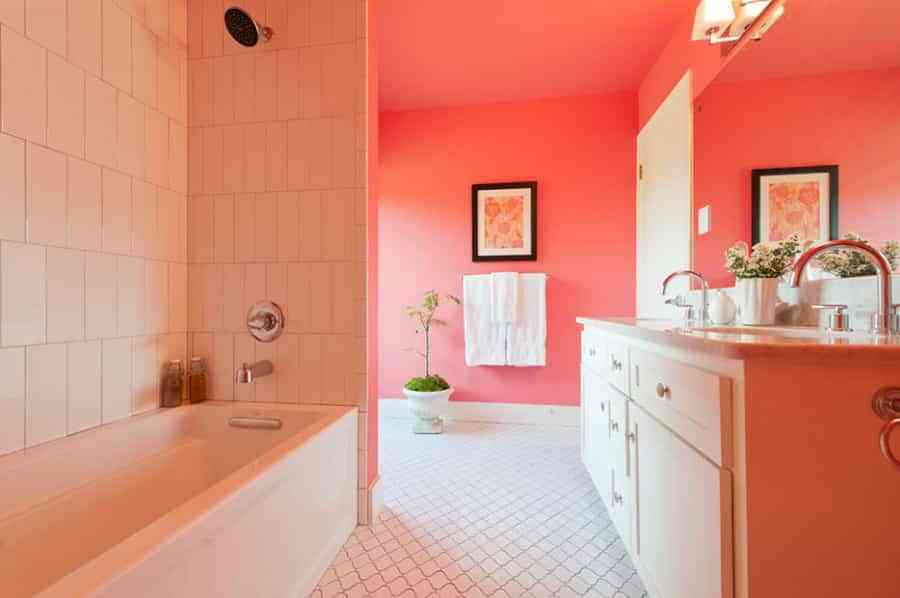 If so far the more contemporary and modern bathrooms They were decorated in white, black and neutral tones, today we want to propose a different idea. It's about incorporating touches of color to revitalize the environment.
It is clear that the company requires an intelligent and moderate application of color, so as not to fall into excesses. If so, instead of winning, we will only saturate the space and flood it with chromatic stress.
In addition, we must be very clear about the schemes, since a reform of the bathroom is not undertaken every day. Is better enter the color in moderation and practicality.
Coatings, the perfect choice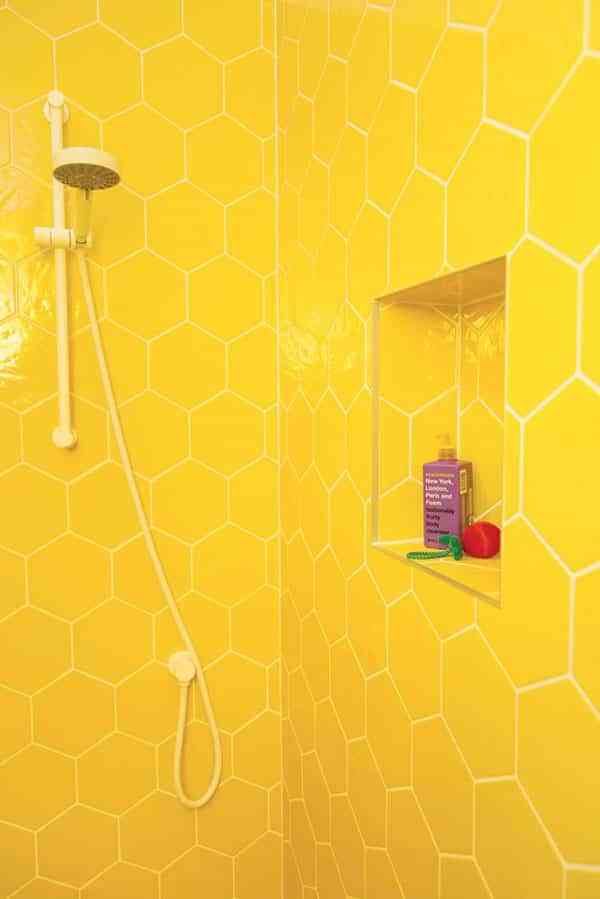 The way to give color to the space changes a lot depending on the renovation that we have in mind. It is not the same to want to renew the bathroom with new complements, that through a complete reform that includes coatings, toilets, etc.
In this sense, if your bathroom is very old and needs a total rehabilitation, bet to put color in certain spaces through the tiles. Choose them with color, if not for all the walls, at least for some parts. The interior of the shower can be the perfect place. Cover it with a cheerful mosaic or with special tiles like the yellow ones in the photo.
Another idea is to select a hydraulic tile flooring (or a ceramic coating that imitates the colorful designs of this type of tiles). In this case, you can leave the walls and bathrooms in white, cream or light gray so as not to saturate the space and create decorative contrasts. This idea is great to provide color in your bathroom, but also to put a touch of spectacular design.
Colored walls + tile frieze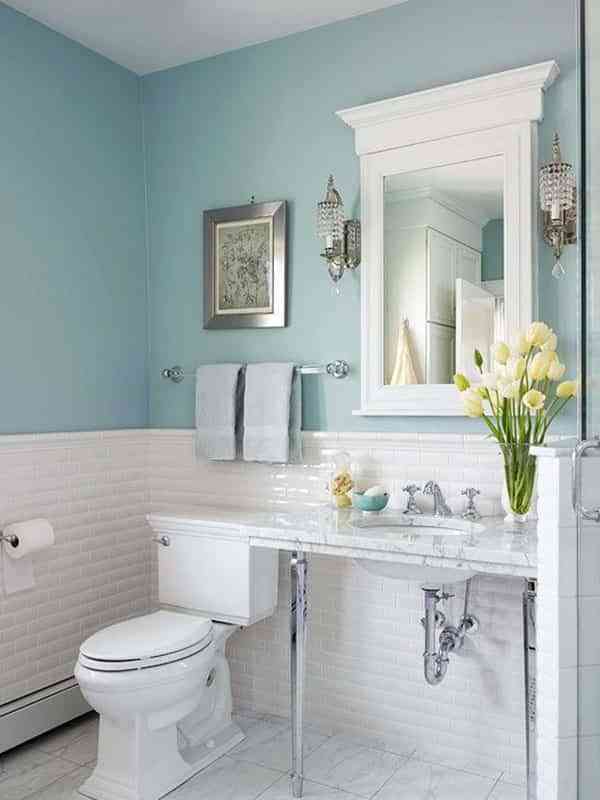 Combining a frieze of tiles up to half the height of the wall with paint on top is a great idea to decorate the bathroom. And, in addition, it allows us to incorporate color if we choose paint the walls of intense and vibrant tones.
Painting for walls is a great resource to bet on color in any space. It has an advantage to stand out: if the result is not the expected one, or if you get tired of so much intensity, you can always repaint them to give them another effect and much more luminosity.
Put the accent on the furniture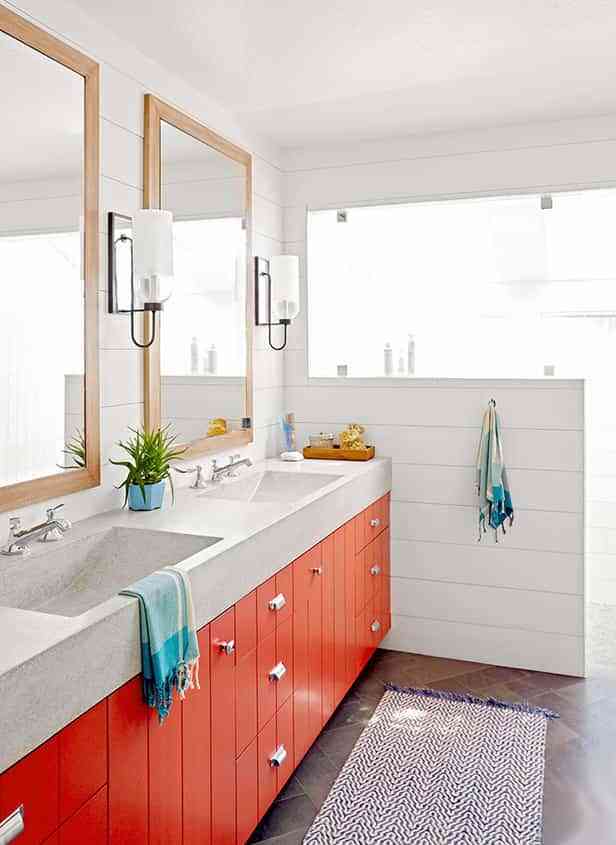 Here is a less radical idea of ​​incorporating cheerful colors in bathrooms: it's about doing it through the furniture. They are practical elements that can be changed more easily, especially if they are auxiliary parts.
You can choose a bathroom of neutral and clear tones, and incorporate colorful pieces: cabinets with drawers under the sink, auxiliary storage elements, multipurpose carts, etc.
In case you decide for this option to put color in your bathroom, you must take into account certain aspects, in addition to the measures or the design of the furniture. Bet on quality materials that they resist the humidity well and that they are easy to clean.
And the toilets?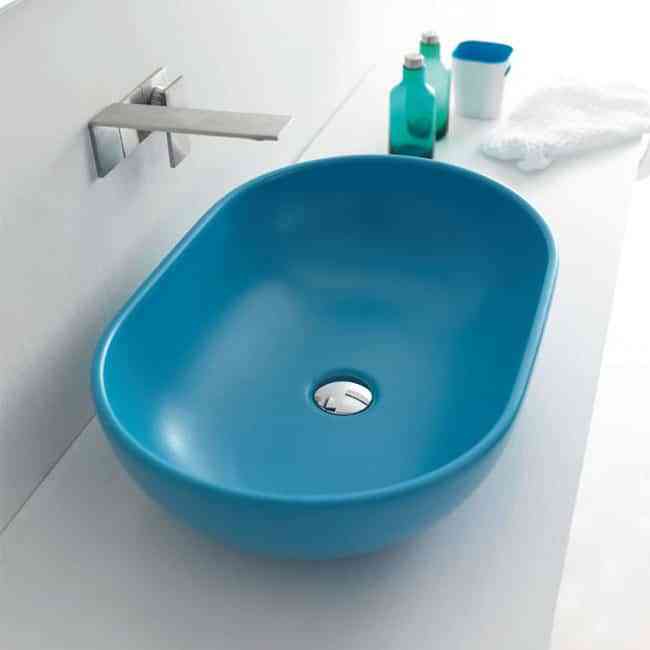 Generally, the toilets in the bathroom are white. However, there are design trends that propose elements of intense colors, as well as for the toilets.
Using toilets and colored sinks is a daring way to brighten up the space, although you have to combine them with clear surfaces to achieve the perfect effect.
Color in the accessories: guaranteed win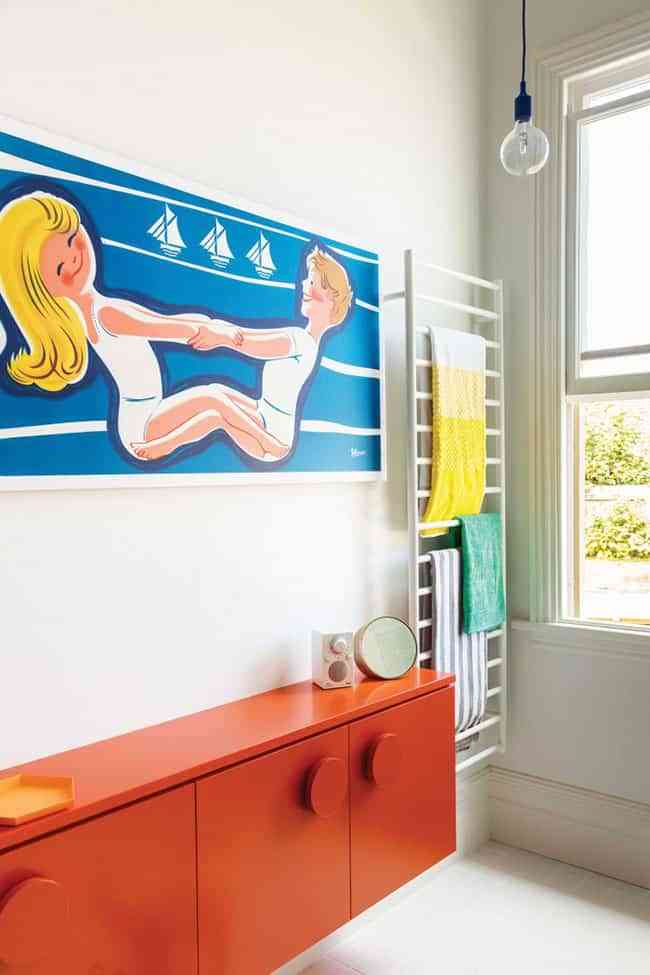 There is a perfect element to incorporate color in your bathroom in a simple, effective and very decorative way: textiles. Changing your soft towels for more colorful ones is a great idea. Choose quality to be more durable.
And, along with the towels, bathroom accessories they will help you to renew the environment in an important way. Towel racks, soap dispensers, cans and boxes ... Even the wall sconces can add touches of color really suggestive.
What do you think if you choose a large format box full of color? Y a beautiful plant green and leafy? There are a thousand ways to put color in your bathroom, you just have to choose the one that best suits the space.