If you love the idea of ​​recycling, you will surely like this original proposal. Today in Decoration 2.0 We would like to share with you a great idea with which we can reuse the plates of soft drinks and beers, do you dare?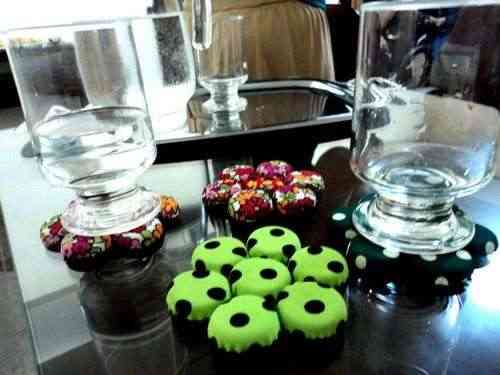 Our objectives will be to form small and large coasters to support from glasses to casseroles and everything that comes to mind.
The materials that we will need will be many sheets, no matter what colors we are going to upholstery; colored fabrics and different patterns; finally we will need specific glue with which to adhere the fabrics to the sheets.
How do you see this craft It is very simple, we will only choose the design we want to make and then we will cover all the sheets with the desired fabrics.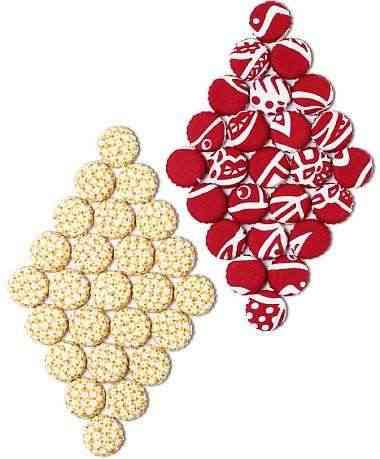 For this we fill the edges of the sheets with glue or specific glue and we place the fabric. We wait for it to dry and cut the ones on the sides.
Once all upholstered we will only have to unite depending on our composition. We can do it with a needle and thread or by giving them a point of glue.
This other idea is very curious. It has proceeded in the same way but, this time, the lining is of crochet. If you are skilled in these issues you can make a small cover for the plates creating these curious coasters.