The functional and decorative accessories are essential in any composition, it is so in the global development of a serious project is all contemplated, even those small details that are usually idealized as tiny and unimportant, we refer to a coat rack of our family perhaps removed from the house of our parents or grandparents, that is why a professional development must contemplate all these elements adapting them either propitiating the space within the decorative concept for its application or presenting ideas since a traditional accessory like a classic umbrella stand would not combine with trends as creative as irreverent to traditional guidelines.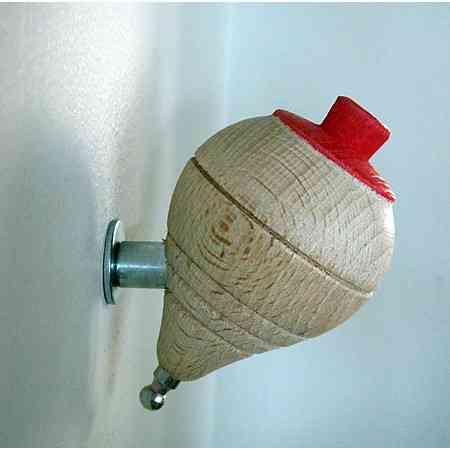 Framed in the thematic are focus specifically on the coat racks, an element that is not usually taken in its real magnitude and often escapes the idealization of a space that proposes a certain theme, or a specific style and we come across standardized pieces that must be adapted accordingly to not lose the logical structure of the proportion.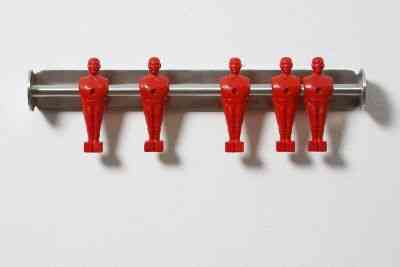 If you are looking for originality framed in a thematic project TC Studios He thought about what you need, it is a particular rack, Knife Hooks, an image never before conceived very eloquent for a style oriented to the commercial environment or to the bedroom of a teenager, the rack is composed of pieces that simulate knives in our wall, an image of our own Alfred Hitchcock who also decorates.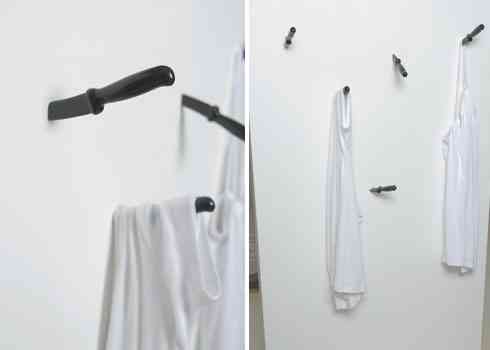 A somewhat more stylized but equally modern idea is that proposed by Frederic Gooris for Diamantini and Domeniconi is about city silhouettes, some referring to landscapes known as New York and its Ampire State, folded metal on which you can apply different painting techniques is a good excuse to decorate and allow us not to lack the features that a coat rack always has in a space.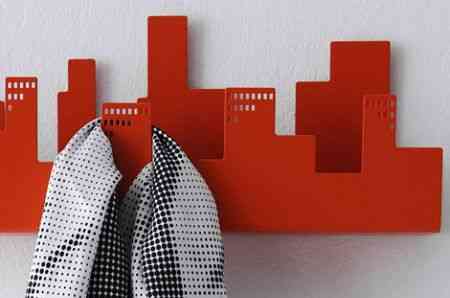 The fun proposals are always well received in young spaces, but even more so if the same they come combined with a quality and fineness in its completion that defines it as an element to be highlighted, this is what happens with 3d Butterfly, a rack that consists of nice butterflies where they seem to come out of the plane and transcend, a very nice three-dimensional image and aesthetically in keeping with several decorative trends.