The reduced spacess are the inspiration of many designers, as far as furniture and articles are concerned, for the decoration of our home.
Beds and folding tables, shelves that close or the typical sofas that are transformed into beds are some of the ingenious ideas with which you contribute to gain square meters. And what about the small kitchens? Its reduced dimensions will allow us to gain much more space and amplitude.
Especially for studio homes have presented in Berlin, during the acquaintance International Design Festival - DMY- 2010 a project of kitchen reduced. Although seen the seen ... surely it will have a bright future.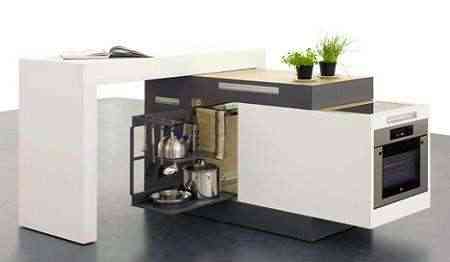 Here comes the final solution for those tiny kitchens!Small Type! It is compact and convertible ... everything so that our kitchen Do not lose details.
The designers this practical kitchen are the Germans Kristin Laass and Norman Ebelt. This sensational design will surely revolutionize the world of kitchens designed for small spaces.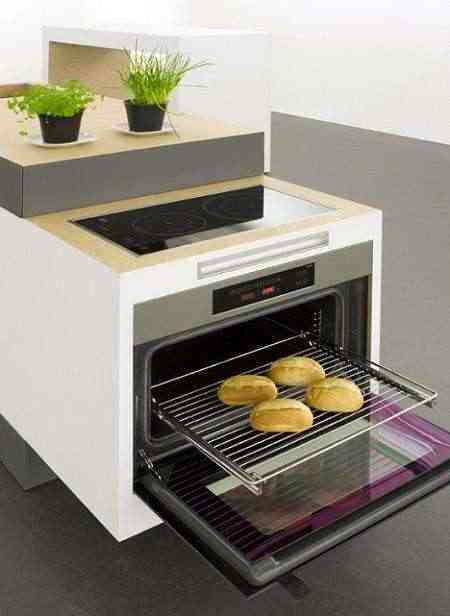 Small Type will occupy only one square meter ... and how is this possible? This little big kitchen It has everything in a small space. In a square meter we can have a small table, a refrigerator, an oven, an induction cooker and a sink.
It seems to be a lie, but it's true! ... the best part is that of the initial module!others are unfolding! And in these others we can find all the elements described above. Everything, all in one small pack ... what do you think?