Fill style every corner of our house does not have to cost an exaggerated amount of money and we do not need to hire the advice of a decorator. From our pages we offer you ideas with which you can go thinking about how to reform your house or a specific stay.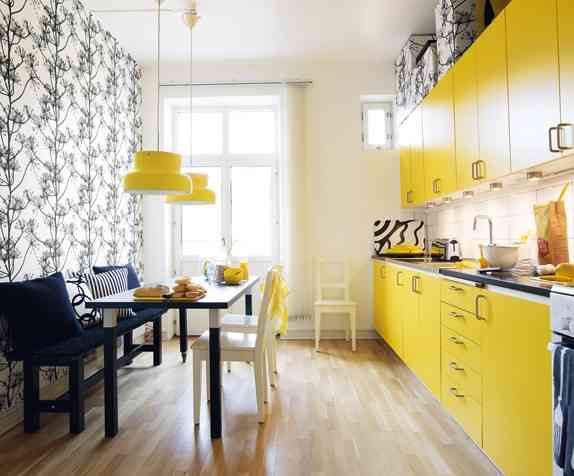 For example, in this case the decoration of a kitchen has been changed. When observing the two photos we see that there have been two fundamental changes that are those that have modified their appearance: the change of color of the furniture and the wallpaper of the opposite wall.
The doors and drawers have not been changed, if we look they are the same, with the same handles and same dimensions, but the color has been changed with satin paint. The color will depend on your tastes but the light colors give more amplitude and in small spaces it is recommended.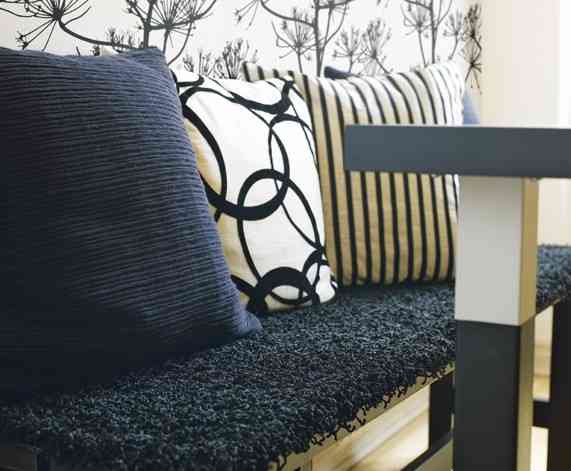 The wallpaper has been applied to the wall in front of the furniture, choosing a black print on a white background that floods the entire wall without the need of placing any more decoration.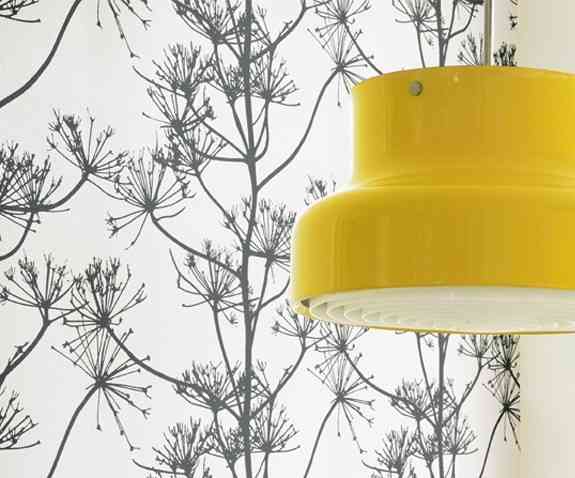 It is completed with a small bench resting on the wall and replacing the chairs. In this way we will have a fixed element, which will not move and therefore will not subtract space. In front we will have the table and only two or three chairs that will be the "mobile" part of this kitchen.
In the background, a white curtains let the light through the window, and the decoration is completed by two yellow lamps on the table and a cardboard boxes on the furniture of the same paper stamped on the wall. Thus, with few changes, but important we have a new kitchen ready to release.
More information: Colorama