As in the old kitchens, the wood comes back as a totally renewed and modern trend interacting with the new materials, and adapting to the morphology of the furniture pieces of innovation.
The brands that implement kitchen furniture manufactured in this noble material, look for the poly functionality of furniture, orienting their creations to highlight the beauty of wood, complementing the demands of our kitchens, easily washable materials and high decorative power.
In this framework we see the model of the company YARA presented at the expo euro cocina in Milan.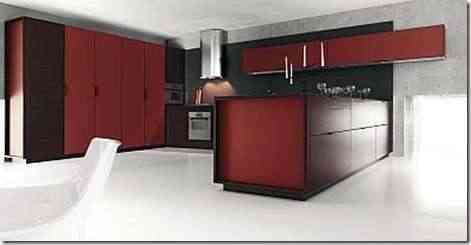 In this model the virtues of resistance and durability of Scandinavian wood were exploited, a novelty for the Italian market.
Elegance in the design.
The sophistication, elegance and design of these cabinets and countertops, enrich the appearance of the model turning it into unique pieces that would make a unique style in your kitchen.
The nobility of the materials and the singular beauty are without any doubt the presentation card of this line of YARA kitchens by Cesar which can be combined in different shades and colors giving a modern and youthful fresh image.
The appearance is really surprising and it is often difficult to believe that it is in a kitchen.
As we can appreciate the style luxury and comfort are outstanding elements in the conformation of the new kitchens, it is necessary to emphasize the modern architectural trends which allocate generous spaces to the conformation of the kitchens, which encourages the development of the trend and increases the creativity of artists.