Coffee tables for living rooms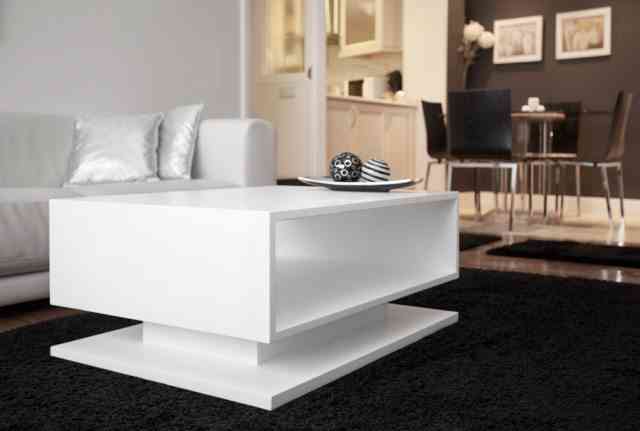 The coffee tables are one of the furniture essential when decorating salons. They have many features are very useful when you invite friends and you can serve the snack, and are also perfect for those who enjoy presuming decorative and collection details as small figures in them. Although ideal is that they remain with just details to put together a board game with the family on a cold winter night or serve a few drinks in front of the TV with friends on a summer afternoon.
Coffee tables for modern living rooms
It is not known for sure when the auxiliary tables emerged, among which are those that are very useful today in the decoration, coffee table. Although it can be thought that it was not long after the Middle Ages. The table itself, in its most original and primitive form, is known to date back to around three centuries before Christ, since it has vestiges already used in Ancient Egypt. Contrary to what one might think at that time, the table was only used to serve food, to make sacrifices in Rome and Greece. The table reached its maximum apogee at the court of Louis XVI in France.
Ultramodern coffee tables
La coffee table it is therefore an auxiliary table that is placed in the living room to serve the decoration more than to some things like the ones we have enumerated before, that modern life has given it. Today we present you three great suggestions, of coffee tables that really fall in love, straight lines, sober designs and great finishes of the most exclusive materials and the most original designs. The table that we all want to have at home, made in an artisanal way with woods like oak, a dream table to have an ultramodern living room. These are from Woodsoon, you can visit the website of the brand to find really lovely tables ...