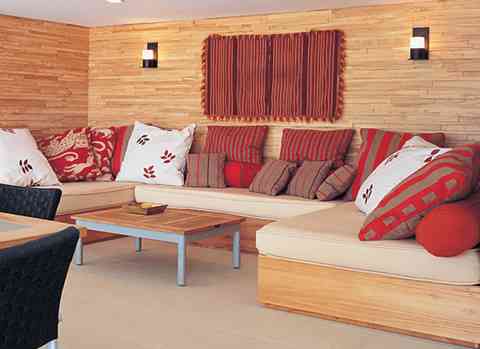 The cushions in a room, in addition to providing comfort in the day to day, are the perfect allies to give a new air to the decor when we tire of it. Changing the cushions can mean a change of style in the decoration and, the best thing is that it will not be necessary to spend too much money for it.
Colors, prints, shapes, textures, sizes ... there are many aspects with which you can play through the cushions and there are many possibilities offered.
If you count on your room with armchairs of smooth and neutral colors, your range of possibilities is really wide, you can play in a thousand ways with colors, patterns, styles, textures, etc. It is a great advantage, if you want to modify or change the decoration, to work on a base of neutral colors, virtually any idea will be valid and a success, you just have to let yourself go by your tastes or just let the imagination fly.
If on the contrary, you have a stamped armchair, with colors that are somewhat more complicated or with a more difficult fabric or texture to combine; It may not be so easy in this case, but it is not impossible either. The only problem is that in these cases not everything goes, so you'll have to be a little more careful and demanding when choosing the cushions of your chair. Analyze your chair, shuffle the possibilities it offers and once the ideas are clear, choose the option that you like the most.
As you can see, modifying or renovating the decoration of a room (or any other room in the house) does not have to involve a tedious and expensive process, a simple change of cushions may be enough to achieve the desired change.