Nowadays, children spend almost more time at school than at home. There are centers where children enter at seven or eight in the morning and leave at five or six in the afternoon. This means that the centers must be prepared for the needs of the youngest ones, starting with a good design. They should be buildings with all kinds of amenities designed for those ages, besides offering playgrounds where you can get distracted in the free time they have. Instead, the most common is to find centers cut by the same pattern that little or nothing stimulate children. Luckily, there are exceptions that meet the rule. As an example, today we want to show you some innovative schools that are spread around the world and that have taken into account the importance of architecture and interior design on children.
Nanyang Primary School, Singapore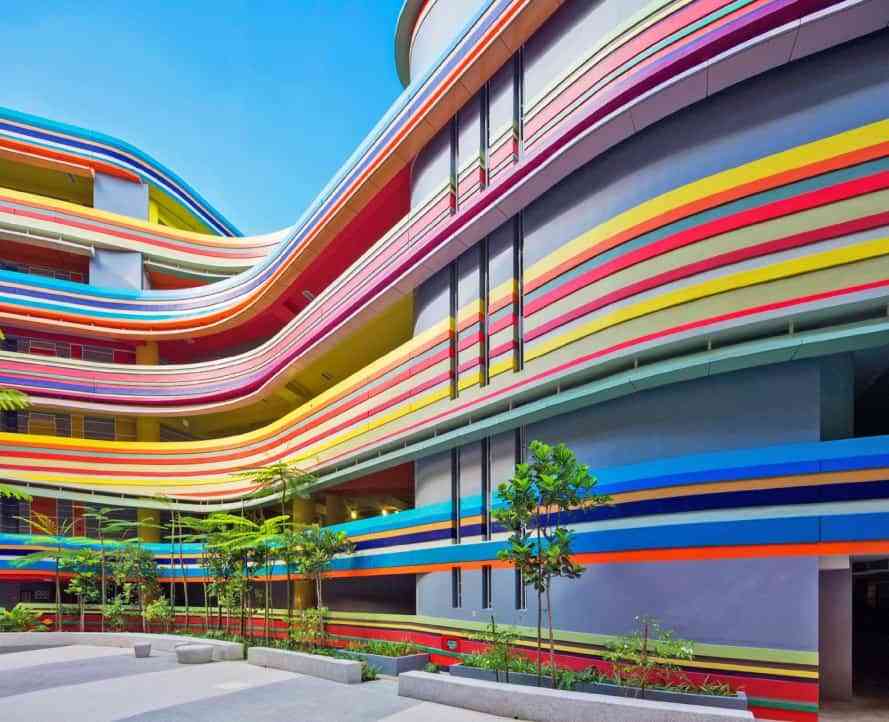 Within our list of innovative schools, we find this remodeling project carried out at the Nanyang Primary School in Singapore. With the works, it was sought to update the building and create new common spaces, wider and more open. Because it is located on a natural hill, this fact was used to create Parkland for the little ones to play outdoors.
The school has a design where thousands of colors have been used and a curved design that is responsible for creating dynamism and a feeling of constant movement. We must also take into account the large yellow columns that are responsible for supporting the footbridges that connect the different buildings.
BREEAM Excellent primary school, Glasgow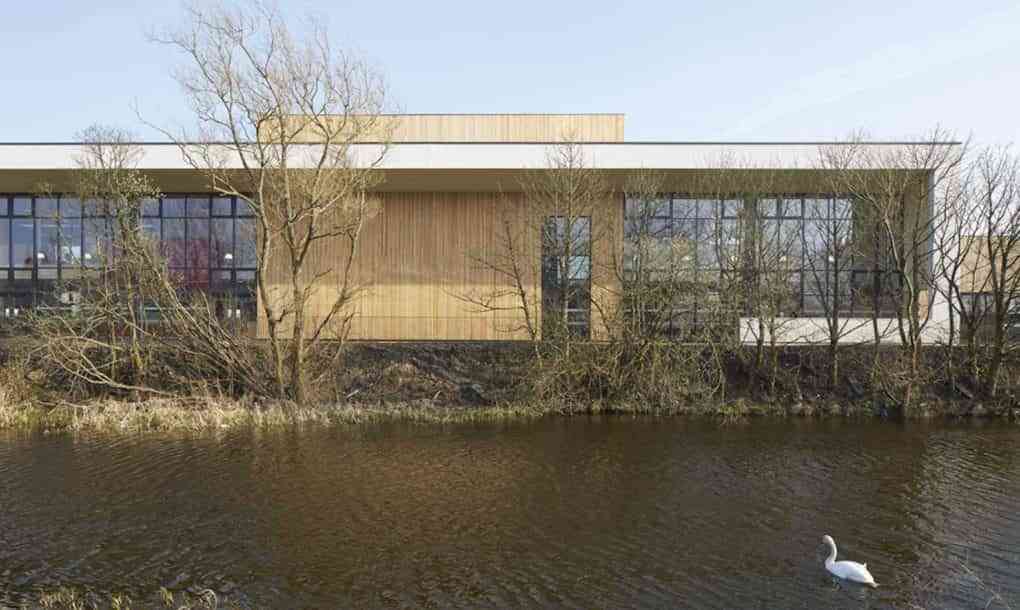 For this other school, an old warehouse was used twelve kilometers from Glasgow. It is a ecological school that is framed within a project that is changing the appearance of the poorest schools in the country.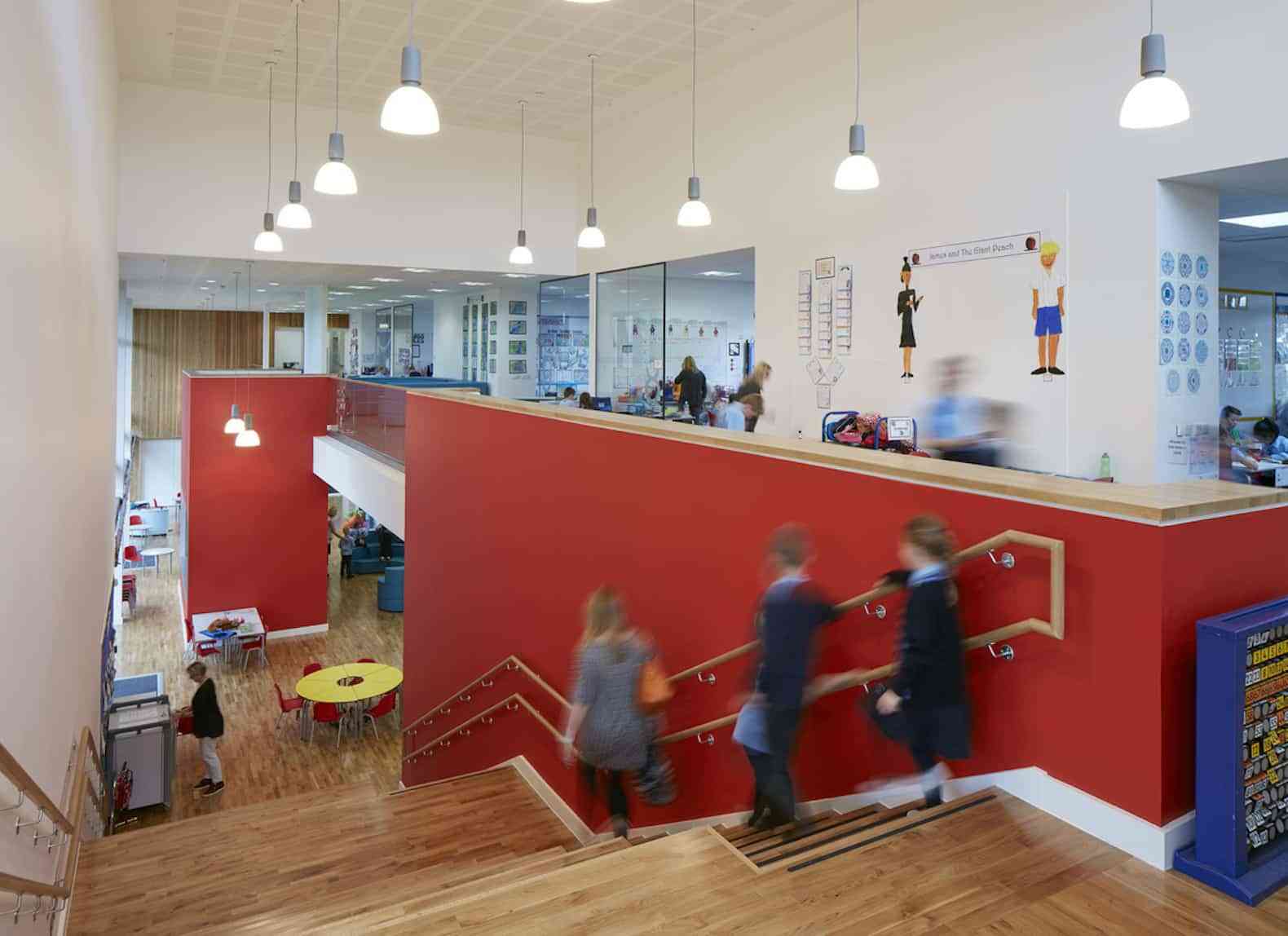 It has a minimalist design and is located on the edge of a canal, in the middle of nature. In its interior, the color reigns, the wood finishes and the diaphanous spaces. Without a doubt, the ideal place to learn and enjoy studying.
Kathleen Grimm School for Leadership and Sustainability, Staten Island
In New York we find this school that stands out as a pioneer for its energy concept, since it is capable of generating all the energy it consumes.
It has an area of ​​more than 6.000 square meters where numerous solar panels, without leaving aside the idea of ​​an innovative, colorful and modern design.
At the time of designing, skylights and reflective panels were used to help make the most of natural light. This allows reduce electricity consumption by 50% compared to other schools.
New Sandy Hook Elementary School, Connecticut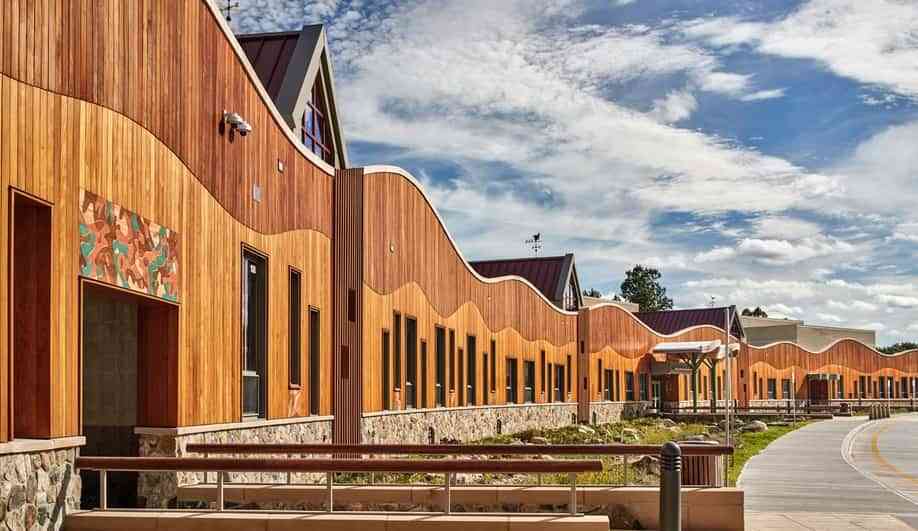 After the last attacks in the city, this school was designed with the latest innovative measures to prevent any terrorist attack, without neglecting a nice design for the little ones.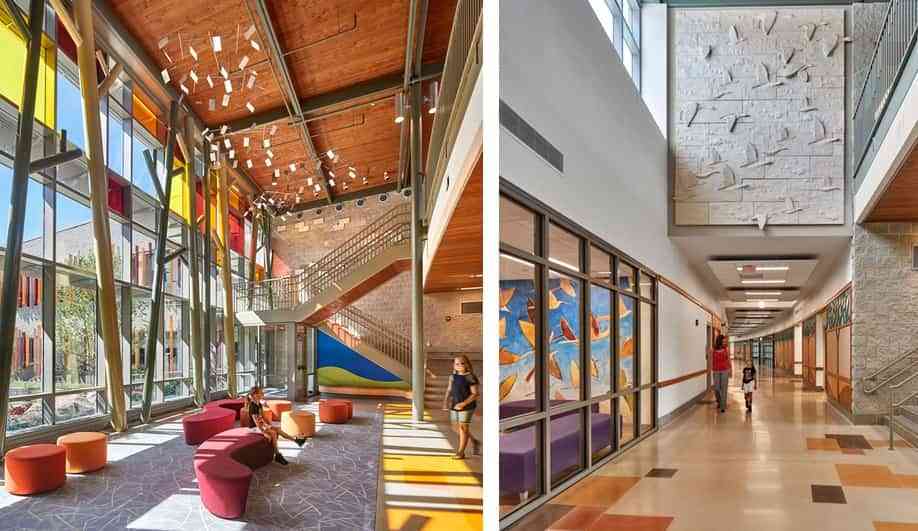 The center has a design with sinuous and fun shapes. For its construction, it opted for the use of natural materials, the views of green spaces and furniture full of color. The main objective was to create a good study environment.
Vittra School Telefonplan, Stockholm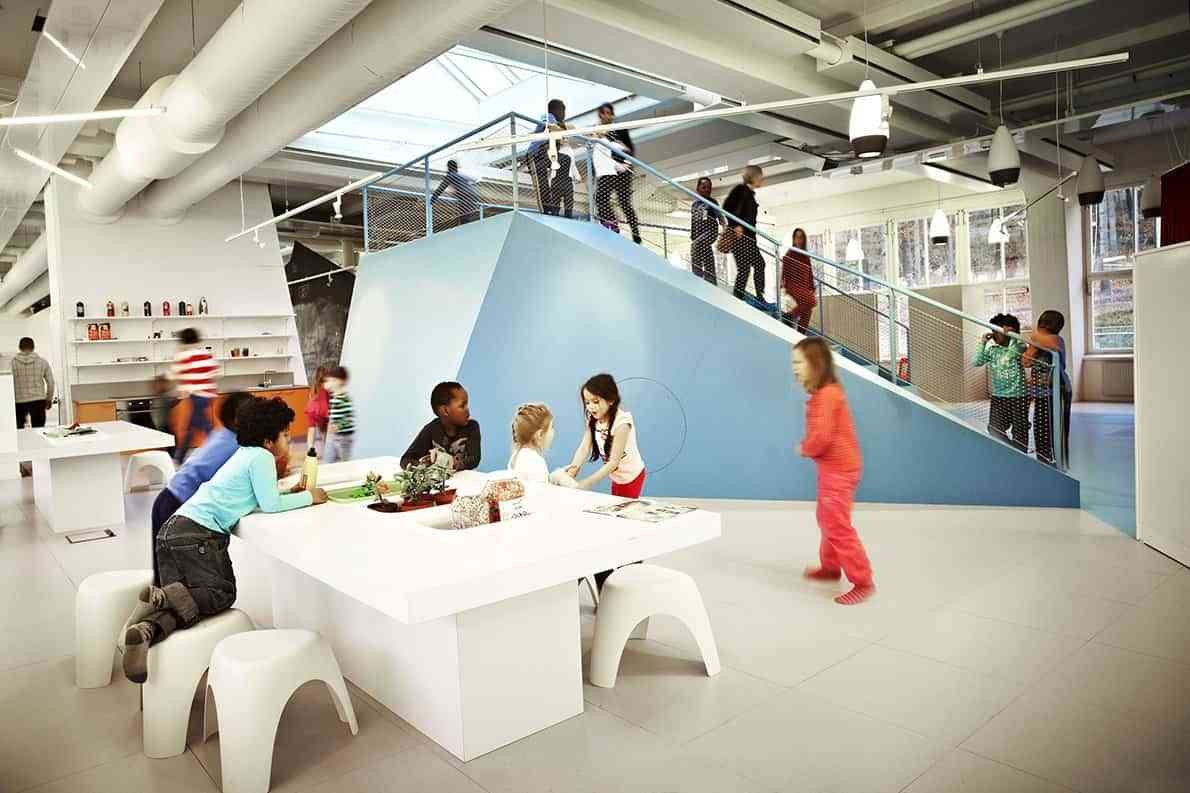 The design of this school has a spatial distribution and furniture designed for children. The interior design seeks to promote educational values.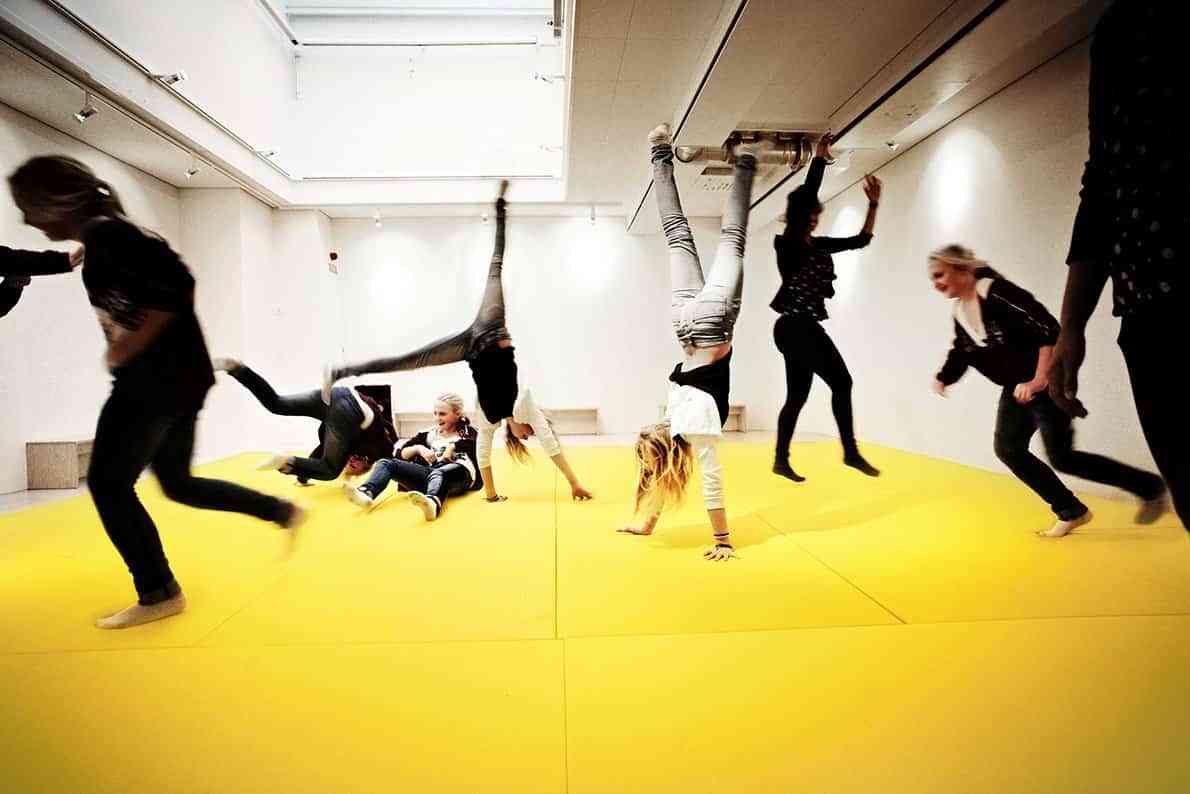 The school has a large number of rooms where the desks and chairs stand out for their absence. In their place giant icebergs, cinemas, laboratories and relaxation areaInter alia.
Liceo Europa, Zaragoza
In Zaragoza there is the Liceo Europa school. It is a multidimensional space where technology has a lot to say. For its design, an imaginative landscape was recreated with the sole objective that children can have fun, having as a limit, their own imagination.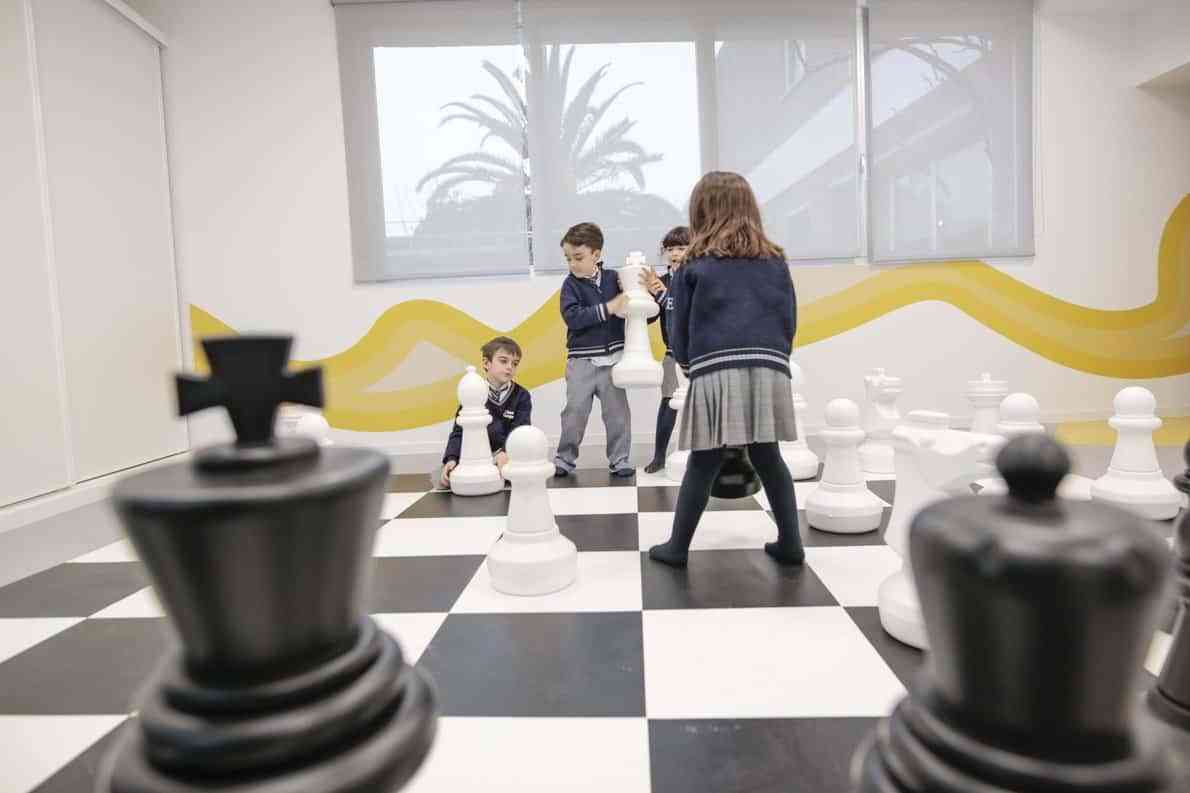 Inside the building, the little ones can perform a multitude of activities for more fun. Thanks to this, children enjoy learning more, getting excited with new knowledge.
What do you think about the design of these innovative schools? Would you like your children to go to any of them? Encourage and share your comments with us. We are waiting for you!
Source: Inhabitat, Rosanbosch, Liceo Europa, dezeen