The style Agatha Ruiz de la Prada It has no comparison. Its colors and its typical shapes of clouds, flowers and stars identify it at first sight, that's why it takes only a quick glance to guess that these bathrooms bear the stamp of the Spanish designer.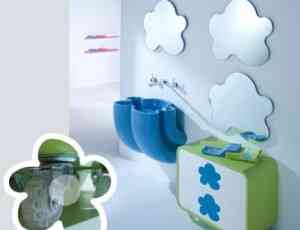 They are perfect especially for children and youth bathrooms, bringing a touch of freshness and originality to any room. Hearts turn into sinks and clouds into mirrors. This series is manufactured by the company Over Group and they are made of resin and high strength materials.
You can go to any of the Over Group stores or also get them through the Internet on the web of Euroazulejos and Sanitation.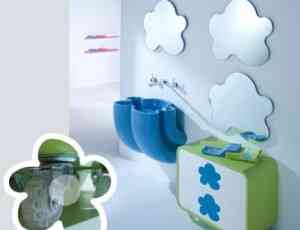 Vía: decoracion.trendencias.com